Estimated reading time: 10 minutes
Wondering what to do with all the leaves on the ground these days? We have many super simple solutions for you. Let's turn those fun-shaped leaves into creative crafts and activities for your kids to enjoy.
Fall Leaf Crafts for Preschoolers and Kids
Autumn is a season filled with beautiful colors, cooler weather, apple picking, and some of our football.
Many of those brightly colored signs will be showing up as large blankets of leaves covering our yards.
I love crisp mornings and afternoons that are filled will fall activities that I can do with my kids. That is what memories are made from and how new traditions begin.
Your kids will take pride in their work and you will be glad you kept them busy.
In this hefty list, you'll find it all, from the always fun leaf painting activities to wonderful leaf trinket dishes to showcase in your home.
These crafts are easy to make and incorporate everything great about fall. 
Which one will you be making first?
– From Easy Peasy and Fun
Fall is the perfect time of the year to craft and learn with materials from nature.
To get you started, we are sharing a bunch of Creative Crafts With Fall Leaves For Kids.  
This Leaf Hedgehog craft is simple enough for toddlers to make and enjoyable for school-age kids as well.
Let their imagination run wild as they create pages and pages of creative little Leaf Hedgehogs.
-From hello, Wonderful
These adorable Silver Leaves will brighten up your home as a garland or be placed gently in a bowl on display.
Your kids will enjoy using colored sharpies to redesign leaves into beautiful pieces of artwork.
-From Red Ted Art's Blog
Turn your kids into kings and queens of the forest for the day with these crafty Leaf Crowns.
It will take some adult hands to help with the construction.
But guaranteed this project will give them a day full of imaginative play.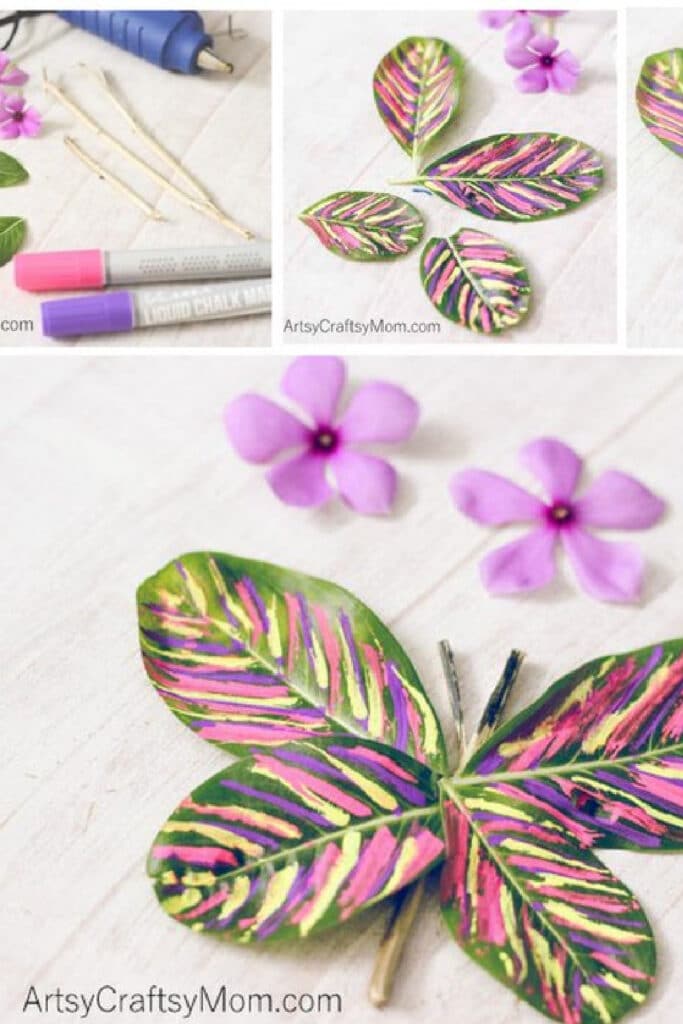 -From Artsy Craftsy Mom
Often times in the midst of falling autumn leaves we will come across those that are still alive from summer.
You can take those leaves and turn them into some beautiful butterflies.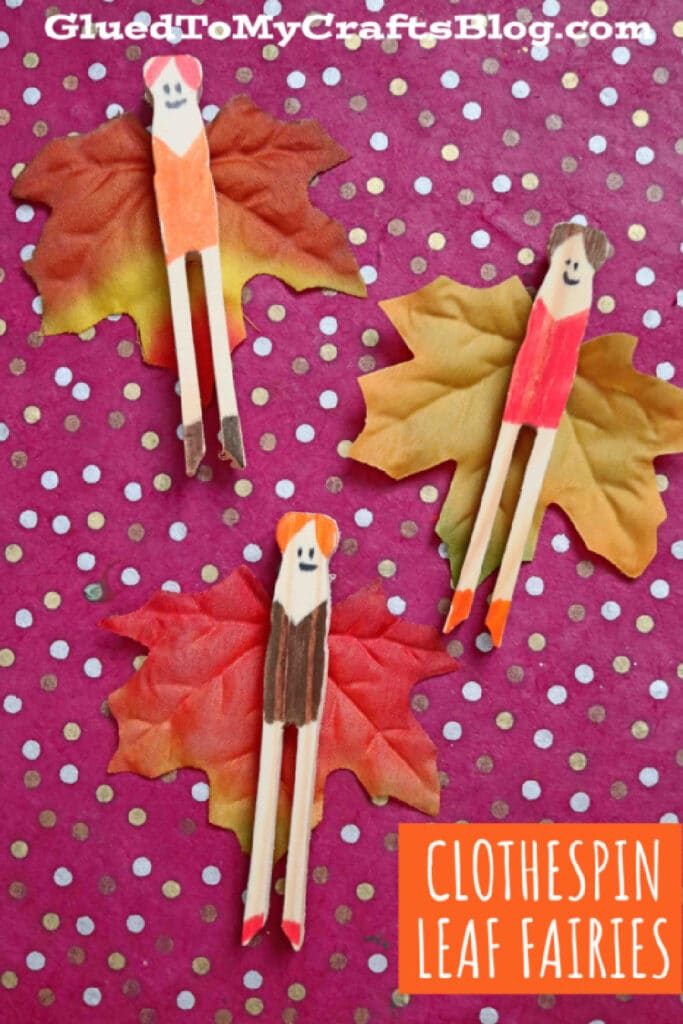 -From Glued To My Crafts
Throw some fairy dust around in your next autumn leaf-peeping adventure with your kids.
With inexpensive craft items, you can turn leaves into fairies.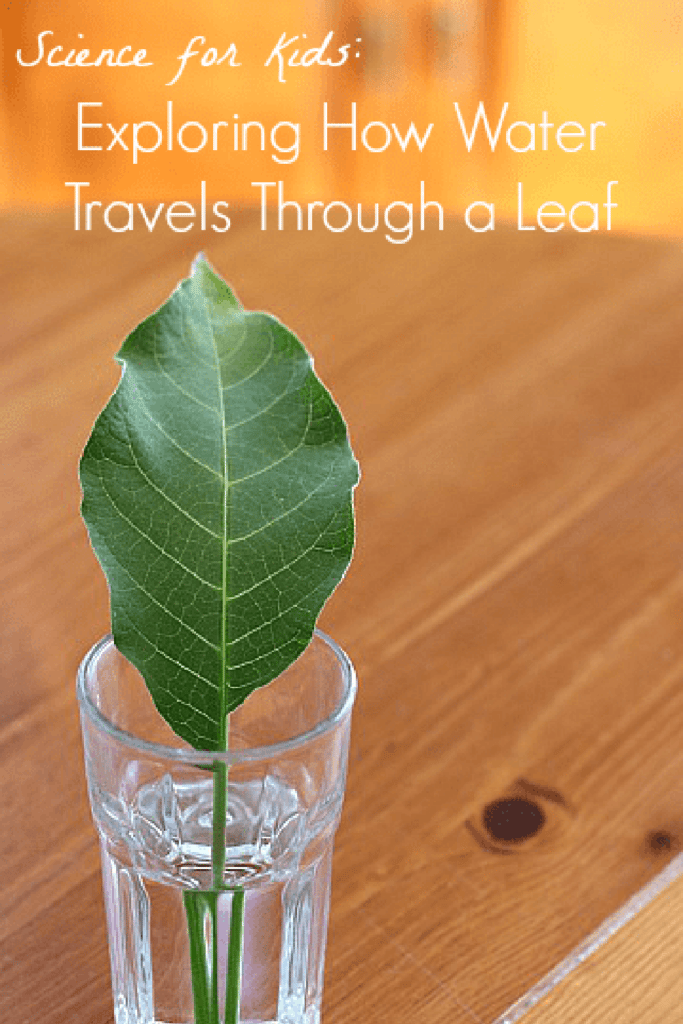 -From Buggy and Buddy
Science is all around us.
Let your kids get a hands-on experience picking fresh leaves from the ground and using them to explore how water travels through a leaf.
It will be a fun learning experience.
-From Happiness is Homemade
Make your own Paper Leaf & Branch Mobile.
Some of us are not blessed to live in an area that has many trees (or I say they are blessed when I am raking up piles of leaves).
You can make your own leaves and prep for fall in your home.
For this craft, you will need a Cricut Cutting Machine.
-From hello, Wonderful
How amazing that your kids can make their very own leaves paintbrushes!
After they construct their paintbrushes they can be busy making your beautiful pieces of artwork.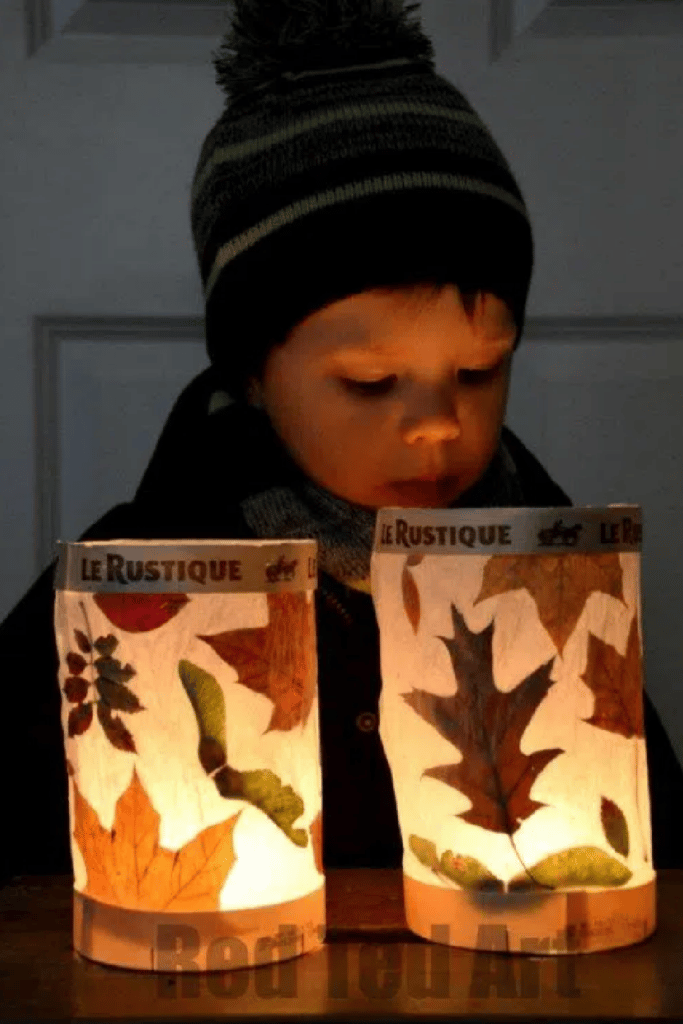 -From Red Ted Art's Blog
Illuminate your home with these Leaf Lanterns.
Turn your nature finds into pieces that can be talked about when you have company over.
Such a creative idea.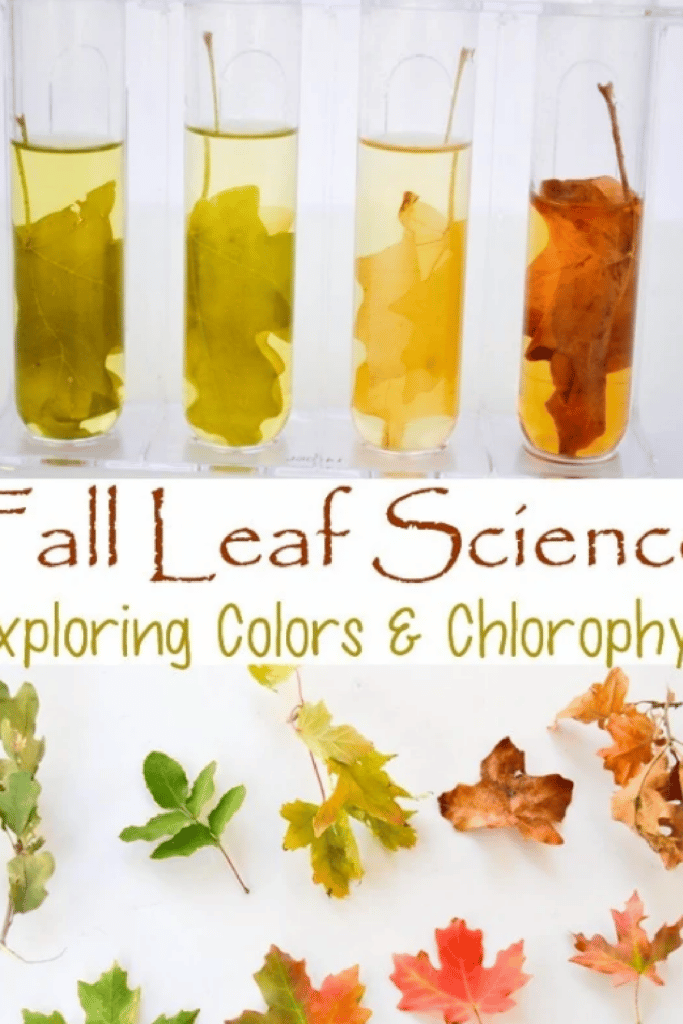 -From A Little Pinch of Perfect
Have fun exploring the outdoors while picking up some of your favorite colored leaves.
Once home, you are ready to learn all about Colors and Chlorophyll.
This is a simple science experiment, but will still need adult supervision.
What a Creative Crafts With Fall Leaves!!
-From Glued to My Crafts
Time to make some silly faces and give them some wacky and fun hair.
Choose your favorite outdoor leaves or craft leaves. Go wild and crazy this fall.
-From Easy Peasy and Fun
This Leaf Ladybug craft is simple enough for toddlers to make (with adult help) and enjoyable for school-age kids as well.
Let their imagination run wild as they create pages and pages of little Leaf ladybugs.
-From Playdough To Plato
Have you ever wondered how green leaves can turn brilliant orange, yellow and red?
With this simple chromatography activity, you can see just what gives leaves their amazing fall colors.
-From Red Ted Art's Blog
Do you love having display pieces around your home?
Put your kids to work making these gorgeous leaf bowls.
While they are at it, have them make a few extras for Christmas gifts.
-From Teach Beside Me
Who doesn't love a great matching game?
Next time you are out, make sure to have your kids pick up many pairs.
Then get ready for an after-dinner showdown on Leaf Matching.
-From Pre-K Pages
This DIY Felt Leaf Counting Activity will help your little ones enjoy fall while helping them with their math skills. Your
kids will be using leaf counters.
These counters will need to be purchased from your local craft store or dollar store.
-From Modern Parents Messy Kids
While you are out and about picking up leaves this Autumn, make sure you pick up other fun finds in nature.
Turn your finds into many different types of insects.
Get out there and enjoy this weather with your kids.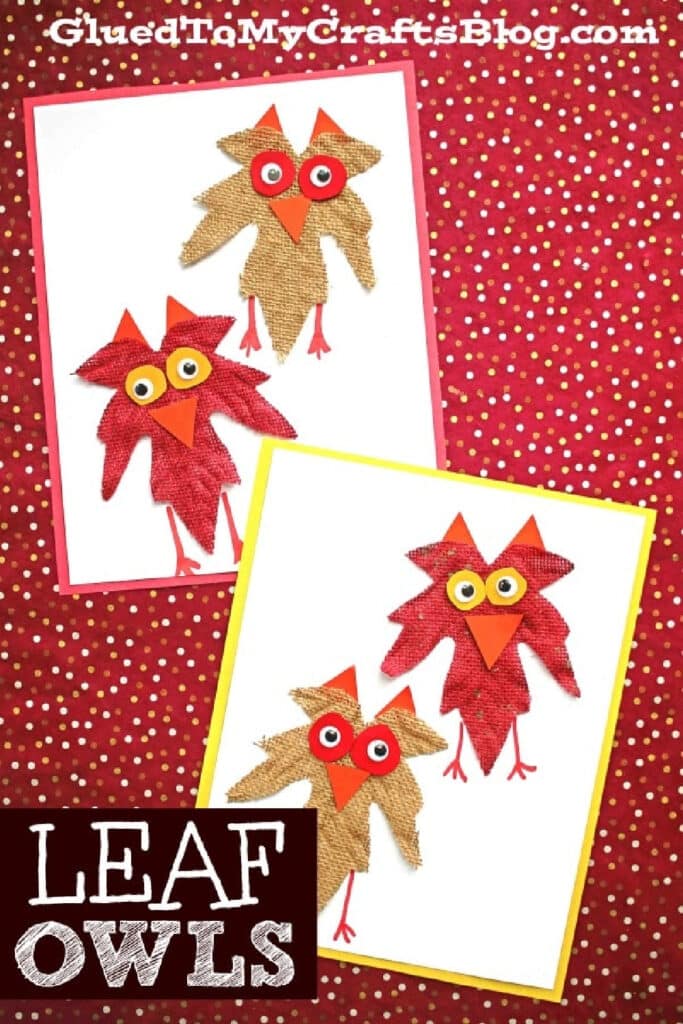 -From Glued to My Crafts
Who knew you could take some basic leaf shapes and make some adorable and completely customizable owls?
Your kids will enjoy this Creative Crafts With Fall Leaves.
-From Kitchen Table Classroom
Leaf rubbing or drawing is an excellent and kid-friendly nature craft. 
Make colorful crayon rubbings from different kinds of leaves.
Your kid's works of art will be pretty just by themselves.
Need Some Great Autumn Recipes?
Mini Pumpkin Pies – Made with Cheese & Crackers
Pumpkin Spice Mini Cake Doughnuts with Pumpkin Spice Glaze
No-Bake Mummy Haystack Cookies
Halloween Nutter Butter Bat Cookies
Spooky Spider Oreo Cookie Recipe