Estimated reading time: 6 minutes
Want your dishes to come out clean and streak-free? Check out this easy recipe for Homemade dishwasher tabs. They are simple to make and use essential oils and Borax to get your dishes clean.
Make Your Own Dishwasher Detergent Tablets Using Essential Oils
Tired of spending lots of money on store-bought dishwasher detergents? I am! Enter any supermarket and it's obvious that detergent is big business.
Let's stop wasting money and make your own. I have come up with the Easiest Homemade Dishwasher Detergent.
With the price of dishwasher tablets these days, it will make you second-guess your purchases. Without a good deal or a coupon, they can be really expensive. Oftentimes, many of us are buying them without the use of coupons.
YIKES!
One of my biggest pet peeves is opening up my dishwasher expecting to find clean dishes and instead finding caked-on food on the plates. Let's not forget finding water spots on the silverware and glasses. OY VEY!
And having dirty dishes AFTER they've already been washed.
That's not cool!
Purchasing expensive in-store laundry detergent is one reason why I decided that I have to make my own.  First, my frugal mind can't wrap my head around the expense. And the other fact is it must be a natural, non-toxic dishwasher detergent alternative we can make at home that really works?
Read: Six Things You Need to Know about Your Dishwasher
Homemade Dishwasher Detergent Tabs Recipe
Each of these listed ingredients has its own benefits. Washing soda (or baking soda, you can use either) helps to cut through grease.
Borax is another great cleaner, and it also helps to disinfect. Epsom salt helps mitigate the effects of hard water.
And then lemon essential oil for its antibacterial properties, and its fresh, clean scent!
Ingredients:
1 cup Borax (Mule Team)
½ cup Epsom salts or coarse salt
1 cup Washing soda (You can find it in the laundry aisle. My store keeps it around the stain removers!)
½ cup Lemon juice
8 drops Lavender essential oil
4 drops Lemon essential oil
Silicone Mold
Directions: To make dishwasher detergent tabs.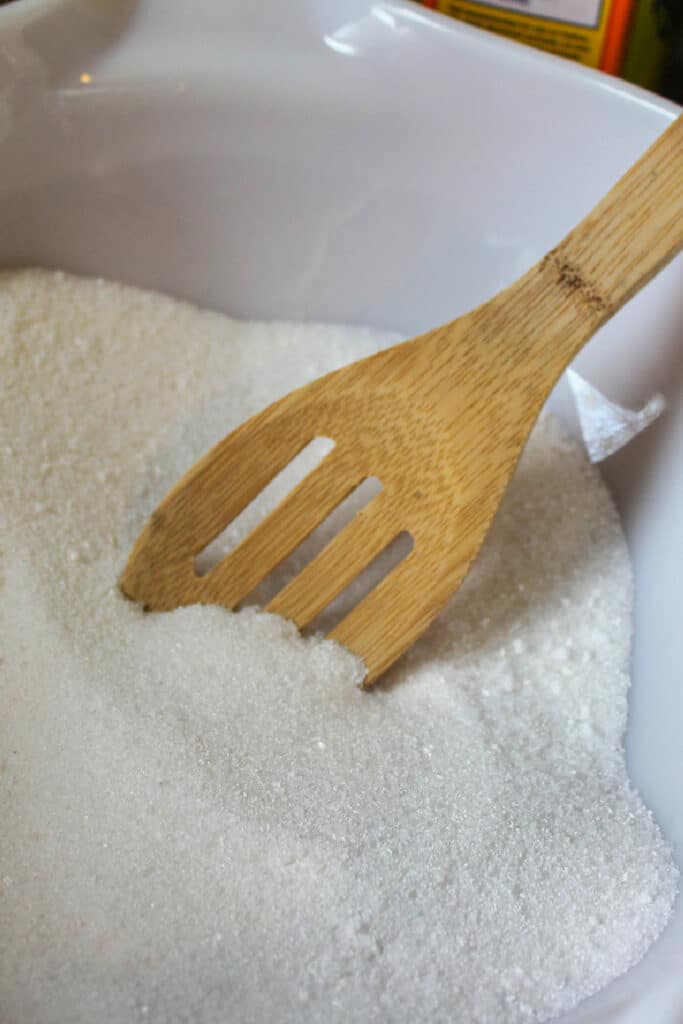 The first step is to mix borax, Epsom salts, and washing soda together in a large bowl with a wooden spoon.
Mix until well incorporated.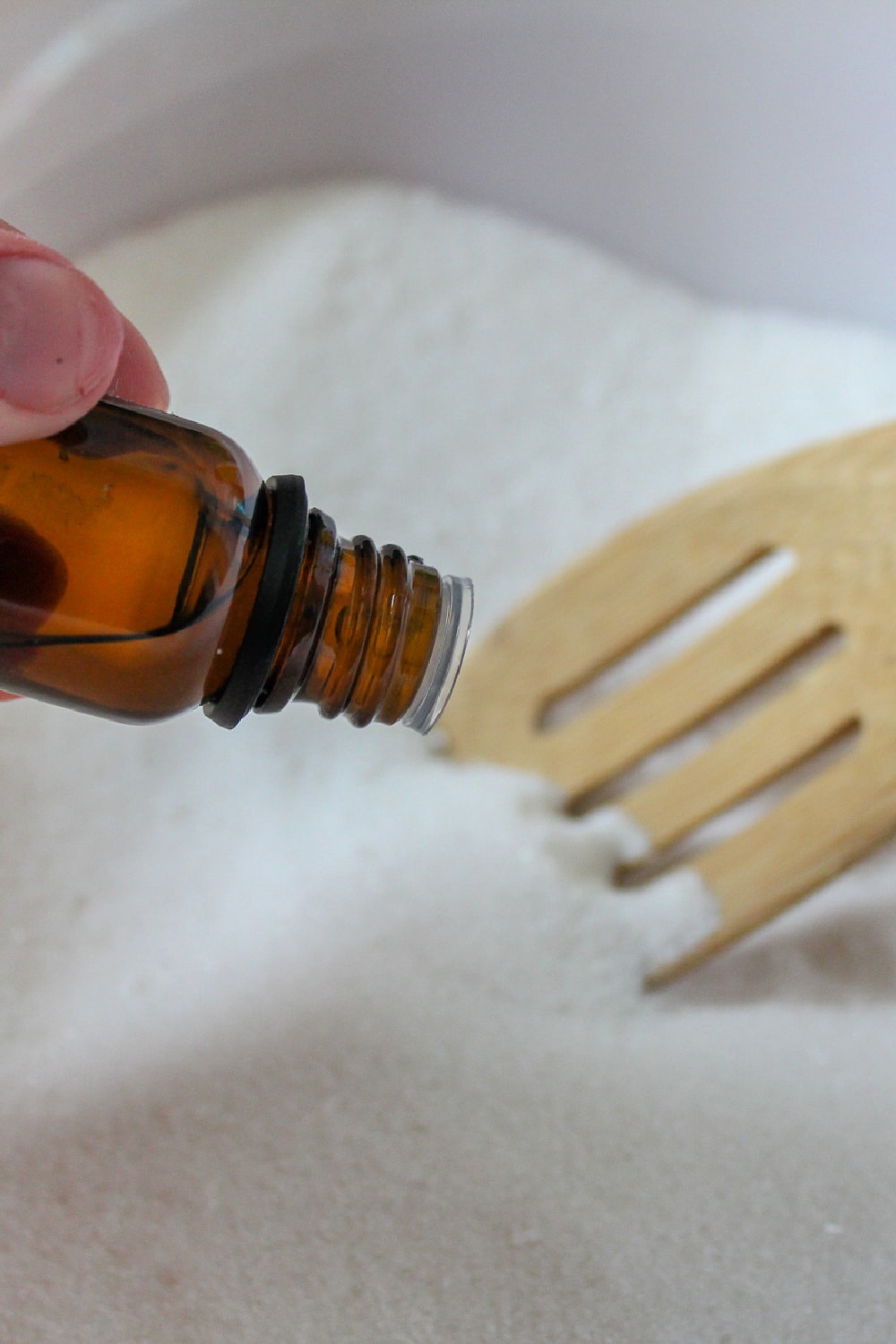 Then add in roughly 8 drops of Lavender and 4 drops of Lemon essential oils to the dry mixture.
Next, stir to mix well. You can choose to swap out essential oils for your favorite scents. 
Then slowly add the lemon juice while stirring at the same time. You will want your mixture damp enough to mold and stick together.
Keep a careful eye, do not add it all in at once. You do not want it to be a well-saturated mixture. If it becomes too saturated, your mixture will start to dissolve.   
Now that we have combined all the ingredients, you will notice it actually will start clumping all by itself. This is what we want.
Transfer the mixture into a couple of ice cube trays or your favorite silicone mold, and press down until each compartment is hard-packed with detergent.
This recipe makes the perfect amount to fill our mold tray! (24 squares) If you do not have a silicone mold, you can use an ice cube tray.
I do find that the silicone mold is much easier to use and that your homemade dishwasher detergent tabs pop right out.
We can make this DIY recipe mixture in less than 5 minutes.
Now the hardest part for me is ..… waiting! You will want to make sure that your dishwasher detergent tabs sit out to completely dry. If you have a nice sunny spot outdoors, it will speed the process along.
Just let your uncovered silicone mold sit outside for at least 6 hours. If indoors, it is a safe bet to let them sit overnight for at least 24 hours before removing them from your tray.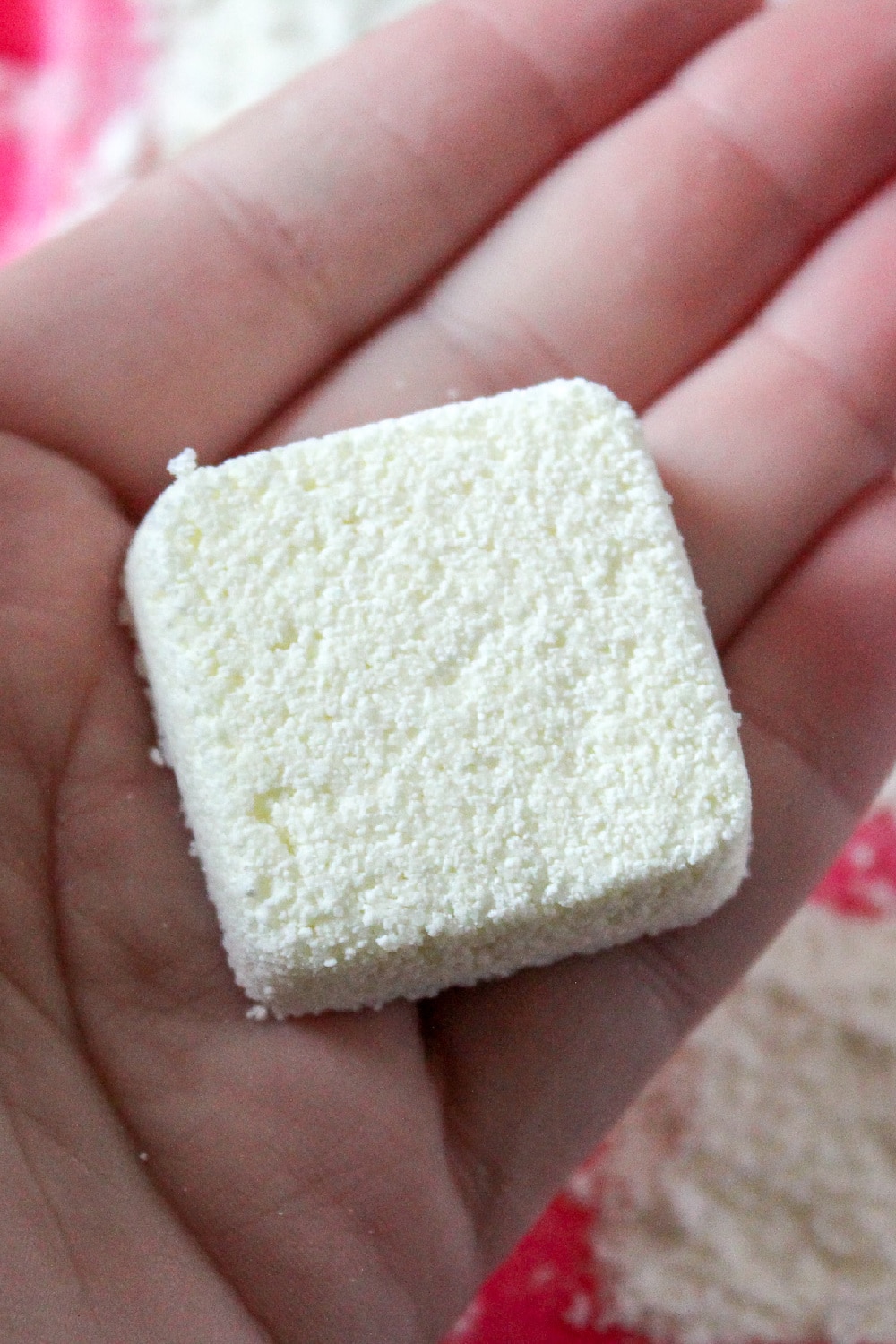 When they are good and dry, remove them from the trays. You can store them in a container with a tight-fitting lid.
This homemade dishwasher detergent does have a shelf life of months, but if you plan on storing it for longer, be sure you store it in a dark container or dark spot. The light can change the effectiveness of the essential oil.
Using Your Homemade Dishwasher Detergent Tabs
Put one of your homemade dishwasher tabs in your dishwasher as you normally would. I often add vinegar to my dishwasher where the rinse agent would go or just add a splash directly to the bottom of your dishwasher before starting.
Don't forget if you need a quick and easy way to clean the grease off your kitchen cabinets, be sure to read this post on how to degrease your kitchen cabinets.
Please Note: If you have hard water; adding vinegar is crucial if you want to avoid cloudy dishes!
You will be getting all of the convenience for a fraction of the cost! Enjoy your sparkling dishes!
If you made these Homemade Dishwasher Detergent Tablets, we would love to hear all about it. We get so excited when we learn that you have chosen to make one of our craft ideas featured on Inspiring Savings.
Please leave us a comment below.
Other All-Natural Cleaning Hacks
How To Clean Kitchen Cabinets And Degrease All Naturally
10 Kid Safe Homemade Cleaning Products
DIY Guide To Deep Cleaning Your Dishwasher