You don't need much to create something very merry and jolly that everyone will love. These free, printable Christmas gift tags are easy to print, look great, and will add a homemade touch to your gift.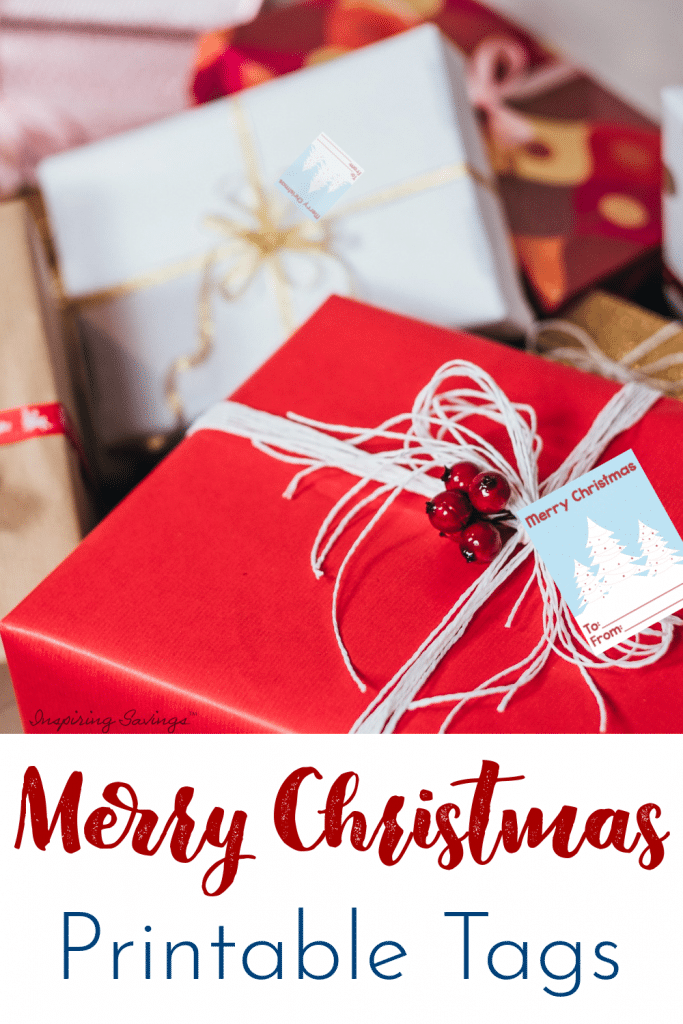 Free Merry Christmas Printable Gift Tags
I've been busy working on some a fun Merry Christmas Gift Tags design that I can't wait to share. Today, I wanted to bring you some holiday cheer. They are adorable and absolutely FREE for you to print up and use. You can use them to attach to one or all of your gifts,
Everyone appreciates a simple card or a message during the holidays. You really don't need much to create something very merry and jolly that everyone will love. And I wanted to share these simple printable cards that you can use.
Not only will you save money by using these printable Christmas gift tags, but you'll also save the time from having to buy them at the store, and they'll add a personal handmade touch to your gift. After all, saving money, time, and showing someone you care should really be what Christmas is all about.
This year I plan on using these on all my teacher gifts. The spacing between the "To" and "From" is plenty for my little ones.
Top Your Gifts With These Printable Christmas Gift Tags
These Christmas gift tags are all free to print and print out one per page, making it easy to get just the gift tag you want.
How to Get Your Free Merry Christmas Gift Tags
Here's what you need:
8.5″x11″ Thick White Card Stock Paper (regular computer paper works, but it won't be as sturdy)
Scissors
Printer
1. Download and print your printable using the card stock paper or regular computer paper. This printable card set will print a sheet with 4 mini cards per sheet.
Download Merry Christmas Gift Tags(HERE)
2. Once printed out, No need to fold. You can simply use a hole puncher to make a small hole for adding in the ribbon to attach to your gift or simply attach with clear tape.
3. Write a special note on the underside or right on the front.
I hope you enjoy these fun Christmas tags I created for you. Please remember these are free for personal use only.
Other Holiday Favorites
FREE Phone Call, Video, Photo, Lunch with Santa & more Holiday Freebies
Homemade Almond Joy Shortbread Cookies
Salty Sweet Oatmeal Pretzel Cookies