Estimated reading time: 4 minutes
This DIY All-Natural Brown Sugar Facial Scrub is exfoliating and will leave your skin feeling refreshed. Made with three simple ingredients. This sugar scrub recipe is a great way to combat bumpy, dry, flaky, red skin.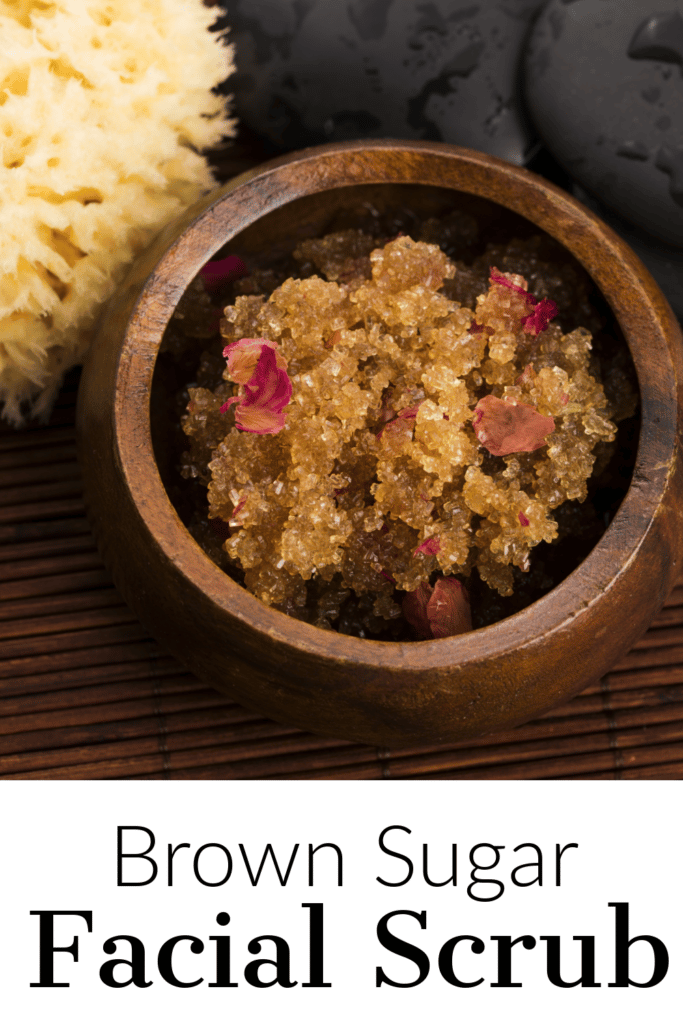 DIY All-Natural Brown Sugar Facial Scrub
Looking for an all-natural facial scrub that doesn't cost a fortune?
You can grab these simple ingredients straight from your pantry. Summer is on the way, what better way to scrub winter off your face. All-natural products are the way to go. I guarantee that you will have all these three ingredients in your home right now.
Exfoliation is the key to glowing, healthy skin. Sometimes just using soap to cleanse your skin is not enough to remove all the excess dirt, oil, and dead skin cells.
Using an all-natural sugar scrub can help to deep clean your skin's surface, unclog pores, and aid in healthy cell turnover. The combination of warm water, gentle sugar crystals, and natural oils will leave your skin feeling soft, smooth, and hydrated.
By using a sugar scrub weekly, you will see a huge difference in the way your skin looks and feels.
The best part is, that they don't have to be complicated. Sugar scrubs are super simple to make! Here's one of my tried-and-true favorites!
Exfoliating – It Makes A Difference In Your Skin
Do you ever have that one thing you just really hate to do as part of your beauty routine?
Mine is taking the extra time to exfoliate. Life just seems too bust at times to just slow down and take a few minutes to pamper ones-self.
I start adding in this brown sugar facial scrub and it truly made quite the difference.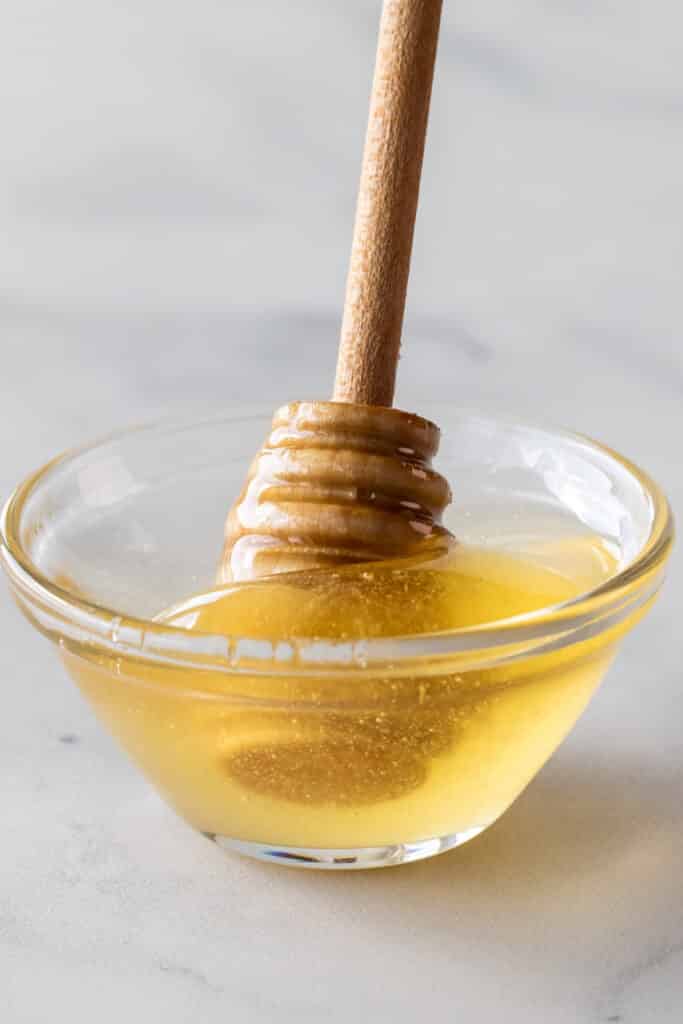 DID YOU KNOW?
RAW honey is most likely sold at your local farmers' market and not what is sold on most grocery store shelves is amazing. (Wink Wink -Amazon is now selling). 
Most honey that you buy in the grocery store has been heated and pasteurized, losing many of its benefits.
Raw honey has anti-bacterial properties, as well as anti-viral and anti-fungal. Powerful stuff.
It is great for healing acne and is a humectant that draws moisture to the skin, leaving it soft and supple.
All Natural Brown Sugar Facial Scrub Ingredients
2 cups Brown Sugar
1/2 cup olive oil
1/4 cup honey
How To Make Your Natural Facial Scrub
Place brown sugar, olive oil, and honey in a small bowl and mix together well.
TO USE: Wash face well. Apply a small amount of scrub (about 1 teaspoon) to wet skin and massage gently in a circular motion. Avoid the eye area. Rinse face well and pat dry.
You'll get the hang of it after you mix it up a few times. It is really quite simple to make.
I like these ingredients versus some of the others that are out there because olive oil is a natural moisturizer. Plus, I already mentioned above the benefits of raw honey.
Other Natural Sugar Scrub tips
Store in a jar with an airtight lid. Mason jars work great.
Keep at room temperature.
For most skin types, it is beneficial to use a facial scrub 2-3 times per week. Unless you have super sensitive skin, then try once a week and see how your skin reacts.
Sugar scrubs are one of the easiest ways to pamper yourself in the convenience of your own home.
What do you do as part of your skincare routine?
Other Homemade DIY Recipes
Easy Shower Jelly DIY Recipe – Get A Spa Experience At Home
Easiest Homemade Dishwasher Detergent Tablets With Essential Oils