Adorable Valentine's Day Paper Chain Craft
Kids just love crafting. Make these adorable Valentine's Day Paper Chains. Each one is a unique love bug. Use them as a count down to Valentine's day or cute home decor.
Adorable Valentine's Day Paper Chain Craft
Time to bust out the colorful construction paper and markers. It is craft time. This tutorial will show you how your kids or students can quickly make their own Love Bug Paper Chains.
All it takes is a really cute and adorable craft to get you in the mood for Valentine's Day. Each Love Bug Paper Craft chain can be as unique as your kids or they can simply copy from the examples in this post. I do have to say; they are really cute.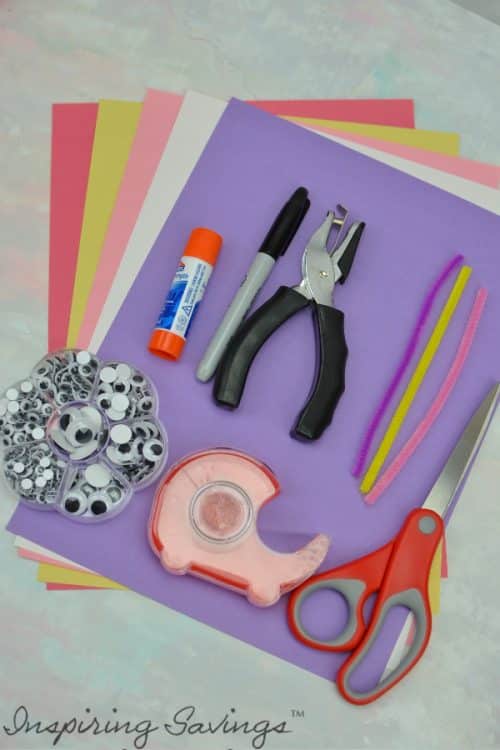 Supplies Needed For Valentine's Day Paper Chain
This Valentine Day Craft requires items that most already have on hand. It starts with construction paper as the main item, making it really affordable and easy to pull together.
Construction paper: purple, white, pink, yellow and red
Google yes
Glue stick
Tape
Scissors
Pipe cleaners: purple, yellow, and pink
Sharpie
How To Make Your Adorable Valentine's Day Paper Chain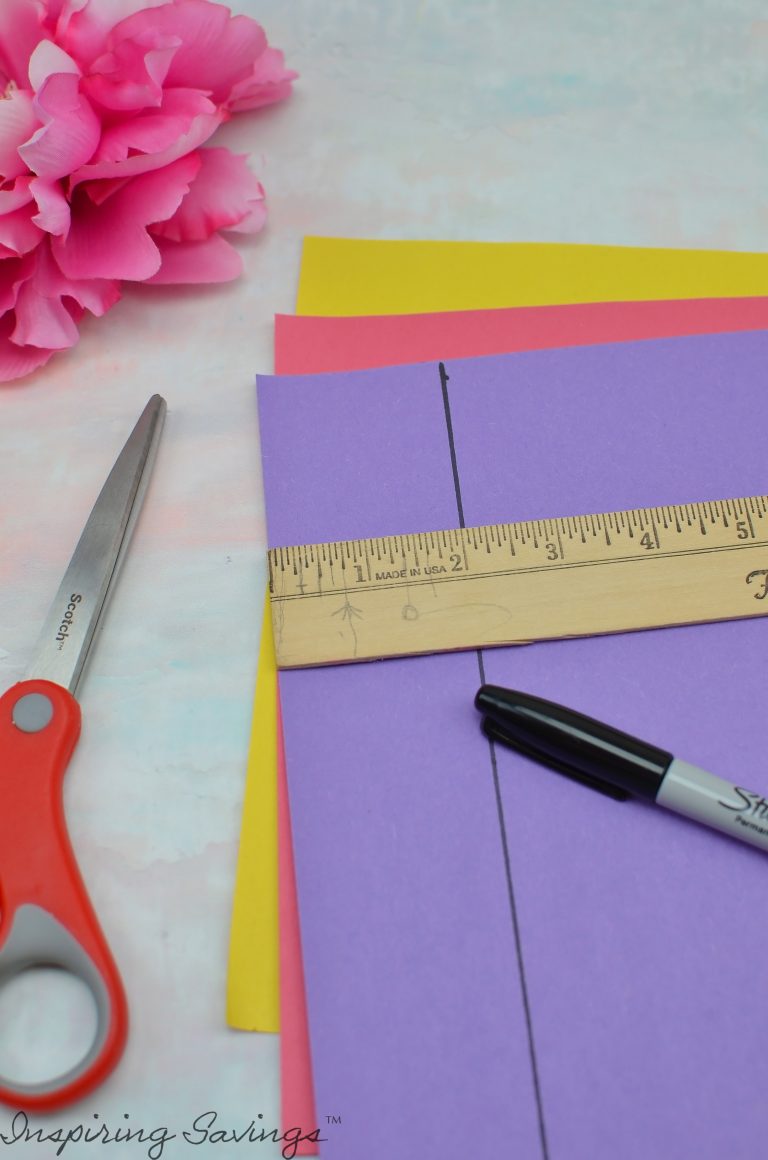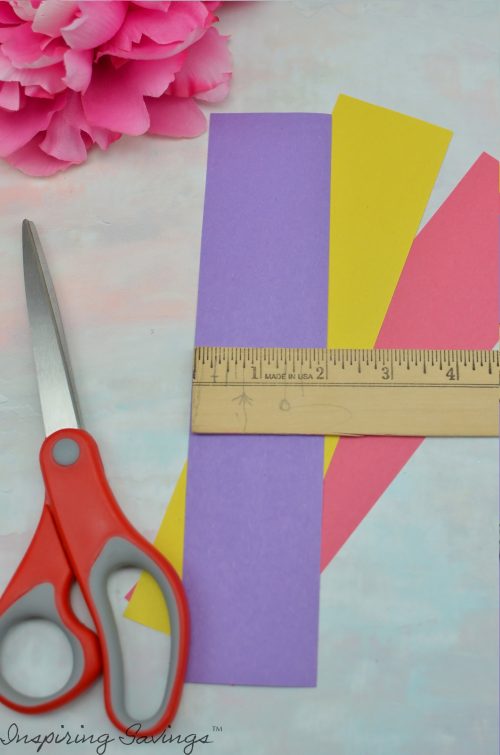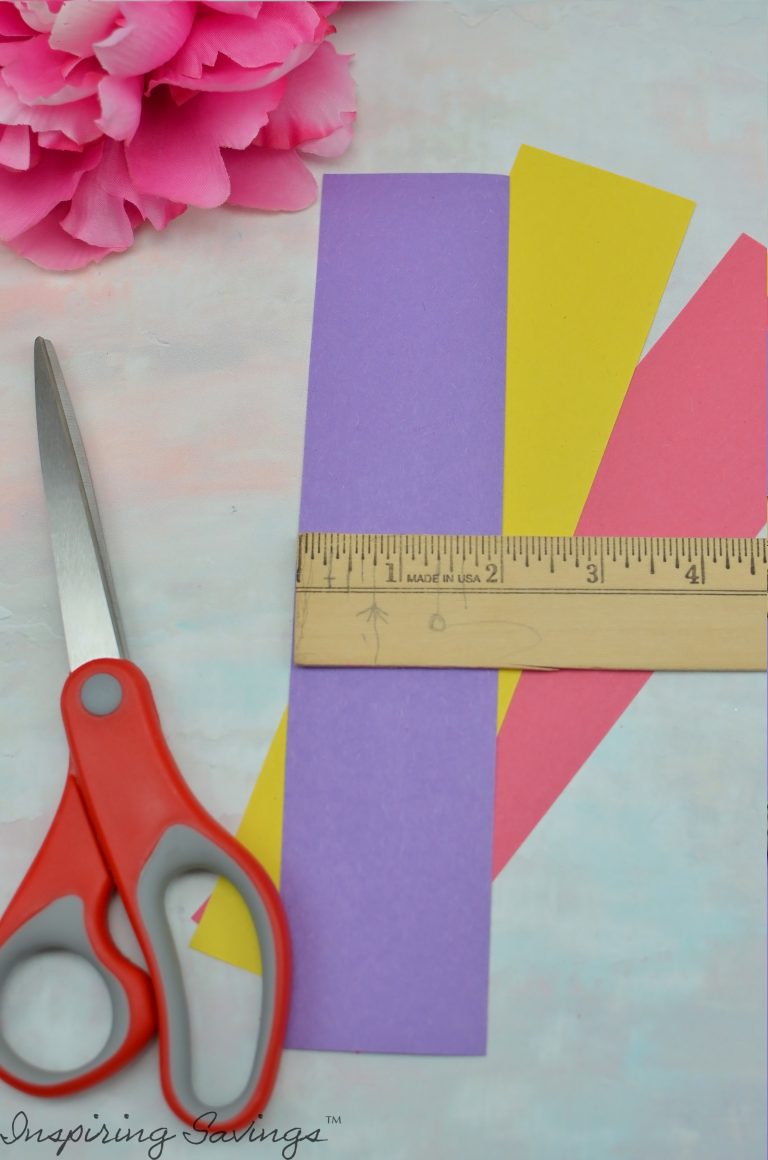 The very first thing that you are going to want to do is pull out that purple, red and yellow construction paper. Then turn the paper horizontally and cut a 2" strip down the length of the paper, cutting through all 3 papers at the same time.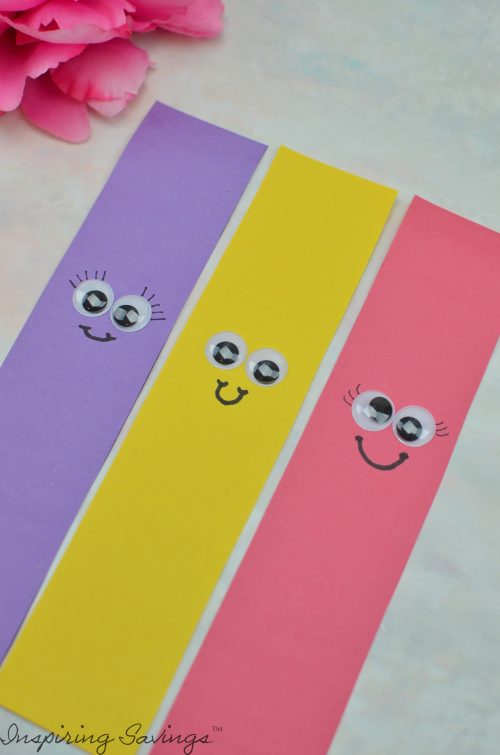 Now you are ready to add some very cute faces. Grab your those googly eyes & markers. It is time to add in some eyelashes, funny eyes and a cute smile to the middle of all the strips.
You could potentially stop here and make funny face chains or continue to making fully dressed love bugs.
Butterfly Love Bug Paper Chain
Let's work on the butterfly first, cut two hearts out of pink construction paper. Use a black marker to decorate these heats and the body of the butterfly as desired.
Glue or tape the hearts to each side of the strip, creating the butterfly's wings.
Punch two holes above the eyes for the antenna. Feed a pipe cleaner through the holes and curl up to form an antenna. I tried my best to make them into little hearts. Secure at the back with some tape.
Complete your first love bug by wrapping it into your first chain. Loop the whole strip and secure it with tape.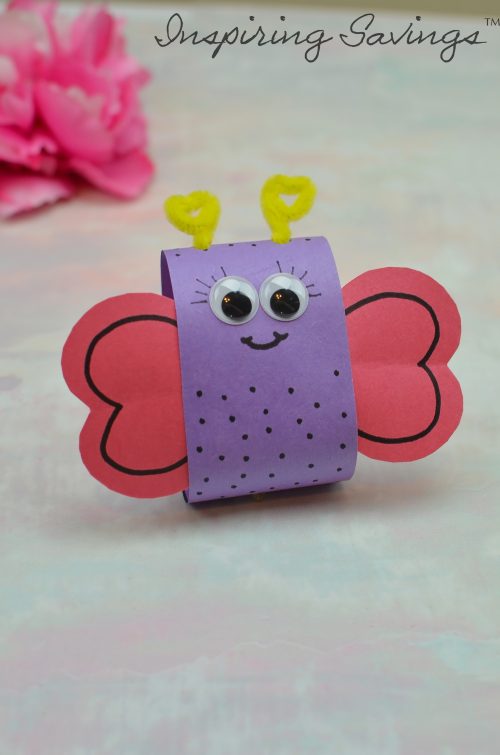 There you have it. Your first adorable LOVE BUG. I mean butterfly Valentine's Day Chain.
Bee Bug Paper Chain
Now it is time to finish the bee. Using a black marker create stripes. I made about 5 stripes. You can test out how many you may want to do by rolling the paper in your hand like a chain to make sure the strips cover the button half.
Next, cut two small pink hearts and decorate them with the black marker. Attach the pink hearts to the back to form wings.
Punch two holes at the top for the antenna. Feed the pipe cleaner through these holes and bend upwards. Wind the pipe cleaner around a pen to create a curly antenna.
Curl the whole thing around and secure with tape to create a loop. Your bee is now complete!
Lady Love Bug Paper Chain
First, start by cutting out about 6 tiny hearts and decorate them with the black marker. Glue these to the body of the ladybug to create the spots.
Again, hole punch the top and add the pipe cleaner to make an antenna. Finally, secure the whole loop with a piece of tape.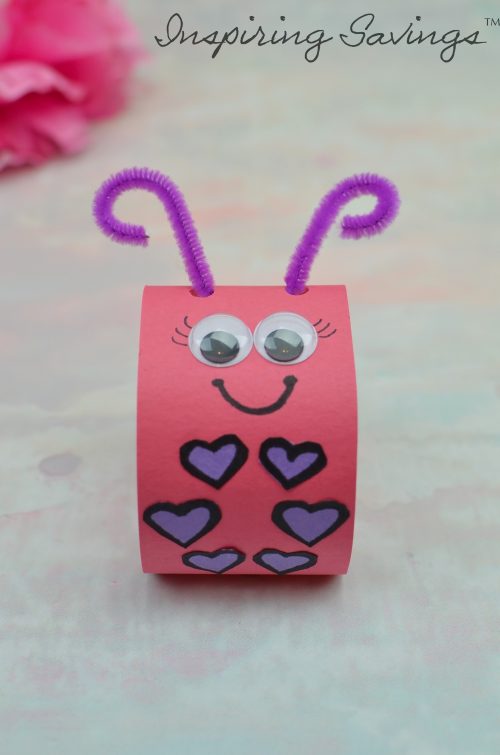 To connect the loops, cut 2 x 2" strips of white paper. Now feed through two bugs and secure with tape. Repeat with the other two bugs and its finished.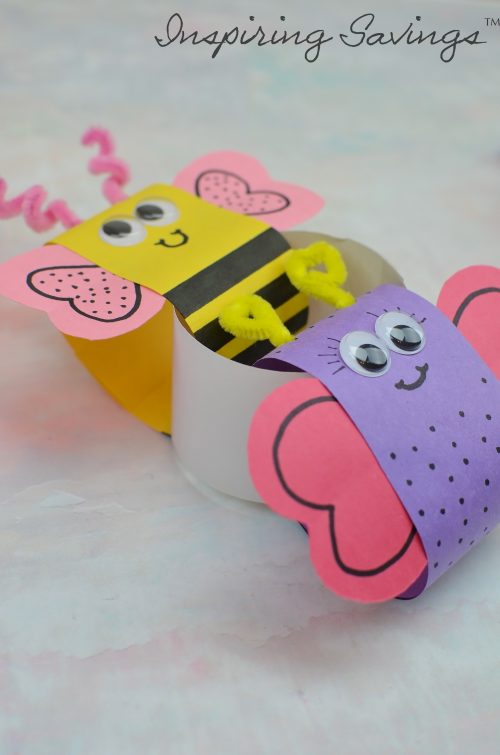 Now you can stop here at just three or keep going by adding in as many bugs as you'd like!
More Adorable Valentine's Day Crafts
Valentine's Day Love Bug Craft For Kids
Growing Valentines Day Heart Crystals