Estimated reading time: 6 minutes
Buffalo Chicken Mac and Cheese is a great dish that is super easy to make in your Slow Cooker! Everyone loves this spicy and savory dish for dinner! Time to pull out your crockpot. Sprinkle blue cheese crumbles, green onions, and more hot sauce on top for extra flavor.
Slow Cooker Buffalo Chicken Mac And Cheese
This Slow Cooker Buffalo Chicken Mac and Cheese came from me wanting an easy meal, and my kids' request for macaroni & cheese and something spicy.
My daughter is a mac & cheese fanatic and my son loves anything spicy.
We have a BIG problem in our house……if it was up to my daughter she would have mac & cheese every day of the week (SERIOUSLY every day).
To please us of all, I decided to whip up some homemade mac & cheese in the crock pot.
BOOM!!! Winner, Winner, Chicken Dinner!
I created a big family hit in our house. My favorite part… it is not an expensive meal to make. Savings and being frugal are a big deal.
Buffalo Chicken Mac and Cheese is a great easy meal to make any time of year.
It's perfect for winter days when you want a warm meal and summer days when you don't want to heat the house up by turning on the oven.
It's ideal for a fun game-day party since buffalo chicken is such a classic party dish.
And hey, you may even want to try our Southwest Bacon Mac & Cheese too.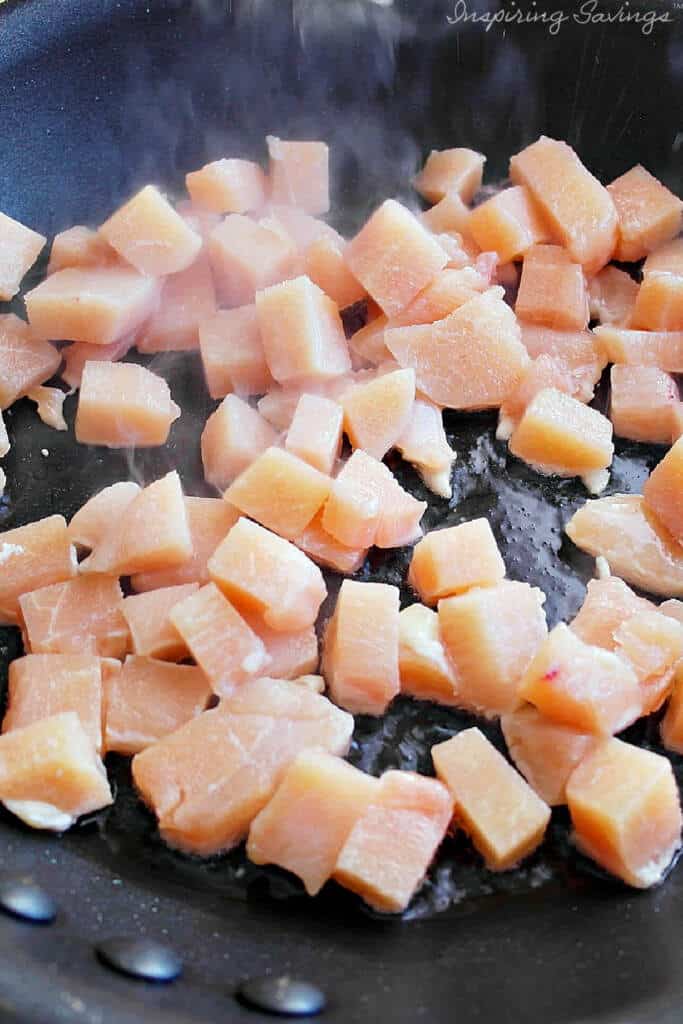 Start with diced chicken and season while cooking in your favorite non-stick skillet.
You want to get the chicken browned and cooked before adding it to your slow cooker.
See listed quick tips below to skip this step by using a store-purchased rotisserie-cooked chicken.
I recommend spraying your slow cooker with non-stick spray before mixing this buffalo chicken mac and cheese.
It can easily stick to the edges, so this helps clean up a lot.
PRO-COOKING TIP
Save yourself some much-needed time and purchase these Reynold's slow cooker liners. These slow cooker insert bags are a God-sent.
They make for a mess-free slow cooking session, without stubborn baked-on food that's hard to clean. Seriously, you can thank me later by leaving a comment below.
You're Very Welcome!
Next, mix everything together well.
You want the cheese and sauce well distributed so the pasta cooks evenly.
You can check on this and stir it occasionally as it cooks, but if you need to leave it while you go out, it will be fine without being stirred frequently.
Finally, you will want to make sure that you cook on low for roughly three hours.
I have let it go for much longer, but the cheese tends to stick and burn to the sides the longer you wait.
Please keep a watchful eye on it.
This is not the recipe you can start in the early am and have ready when you get home from work. 
Serving this buffalo chicken mac and cheese up for dinner is an easy one-dish meal that everyone loves.
I add a side of vegetables or a side salad with some blue cheese to add some freshness.
Or share it during your next together as a side of its own.
Quick Cooking Tips for making
Use a rotisserie chicken for ease and convenience. Simply shred meat and place it in your crock pot.
Any shape of pasta can be used. Penne, rotini, and shells work well.
If you want it to be extra spicy, add in more hot sauce starting with 1/4 cup to 1/2 cup. Just taste as you go.
I use Frank's Red Hot Sauce. It is just the best. And really no other hot sauce compares.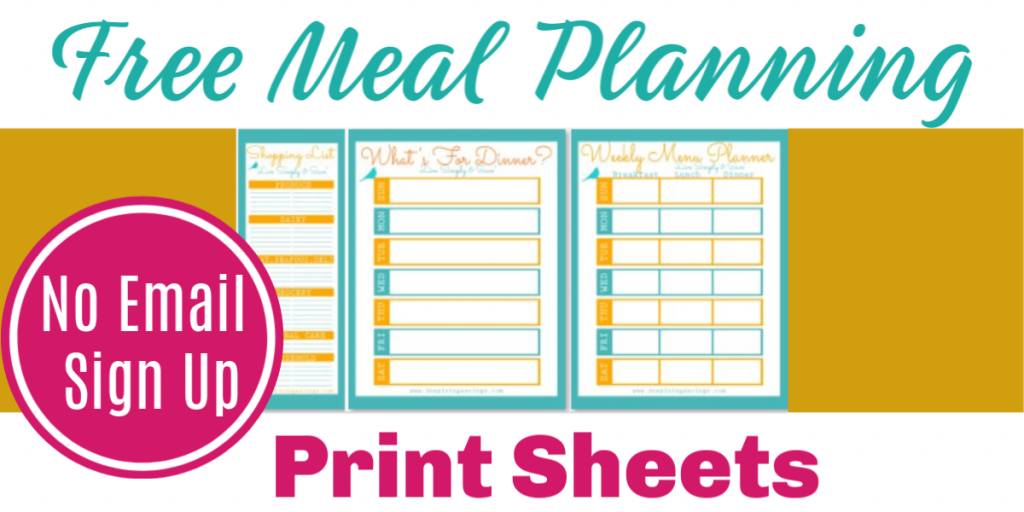 Buffalo Chicken Mac and Cheese Crockpot Recipe
Buffalo Chicken Mac and cheese is nothing new. In fact, there are a lot of recipes out there already. I didn't see too many Buffalo Chicken Mac and Cheese recipes you could make in a slow cooker. And my family loves the combination of mac & cheese and buffalo chicken.
I do hope that you enjoy trying this recipe. If you do, please drop us a comment below.
Yield: 6 servings
Slow Cooker Buffalo Chicken Mac & Cheese
Buffalo Chicken Mac and Cheese is a great dish that is super easy to make in your Slow Cooker! Everyone loves this spicy and savory dish for dinner! Time to pull out your crock pot. Buffalo Chicken Mac and Cheese crock pot.
Total Time
3 hours
15 minutes
Ingredients
1 large chicken breast, cubed (or Tyson grilled and ready to save time!)
1 packet ranch dressing (the dry mix, like hidden valley ranch)
1 block cream cheese, softened
1 small block Velveeta (or 16oz block sharp cheddar if you like a less expensive, less processed)
3 1/2 cups milk
1/4- 1/2 cup buffalo sauce ( depends on your heat preference)
16oz. pasta of your choice, shells are fun! or rotini, of course, regular elbows work!
Pinch Salt &Pepper
Instructions
Heat a drizzle of olive oil in a skillet over medium heat, saute the cubed chicken until nice and brown on the outside. It will finish cooking in the slow cooker. Add the dry ranch packet to the chicken, mix well.
Plug the slow cooker in and set it to high. Stir in the milk, cream cheese, cheddar cheese. Allow this to warm for about 10 minutes. Mix again.
Add the uncooked pasta, buffalo sauce, chicken and a pinch of salt & pepper.
Stir all the ingredients together so that all the pasta is coated and covered by the milk. Place the slow cooker cover on and set to low. Cook for about 3 hours.
Nutrition Information:
Yield:
6
Serving Size:
1.5 cup
Amount Per Serving:
Calories:

666
Total Fat:

34g
Saturated Fat:

19g
Trans Fat:

1g
Unsaturated Fat:

11g
Cholesterol:

113mg
Sodium:

1450mg
Carbohydrates:

51g
Fiber:

3g
Sugar:

2g
Protein:

38g
If you made this Buffalo Chicken Mac & Cheese recipe, we would love to hear all about it. We get so excited when we learn that you have chosen to make one of our recipes featured on Inspiring Savings. Please leave us a comment below.
More Great Recipe Ideas You May Want To Try:
Buffalo Chicken Stuffed Bread Bites
Cheesy Buffalo Chicken Pinwheels
Chicken, Bacon, & Ranch Pasta Salad
Delicious Steak Wraps with Cheese
Eating out is easy, and it usually tastes delicious, but it's expensive. Making this meal at home will save you money. Add this recipe to your weekly meal plan.