Estimated reading time: 8 minutes
Here are 13 of my favorite inexpensive, money-saving gift ideas that are sure to spread joy, as well as financial well-being. We love to save money. These items will help you give the gift of frugality.
13 Gift Ideas That Save Money
As we embark on our Christmas Gift Giving extravaganza, have you ever thought of providing a few gifts that would actually help save money?
As a frugal-minded person, I am not only keeping my family in mind about money-saving options but my friends too.
Saving money on a gift is nice, but you know what's nicer?
Select a gift that will save the recipient money, too. If you're serious about giving the best to your loved ones this year, why not give them something that's built to last and help them save at the same time?
You will also want to see our Holiday Gift Guide for this year.
I cover gifts from the picky teen all the way up to the grandparents.
Gifts that keep on giving
Programmable Thermostat
Keeping your house in check can help you save cash throughout the year. Give your friends and family warm wishes for the holiday season (and cool tidings for summer) with lower energy costs.
Gifting them a programmable thermostat will help keep their home on track with cost savings.
There are many options available, but according to CNET the Honeywell Home T9 Smart Thermostat is the best value.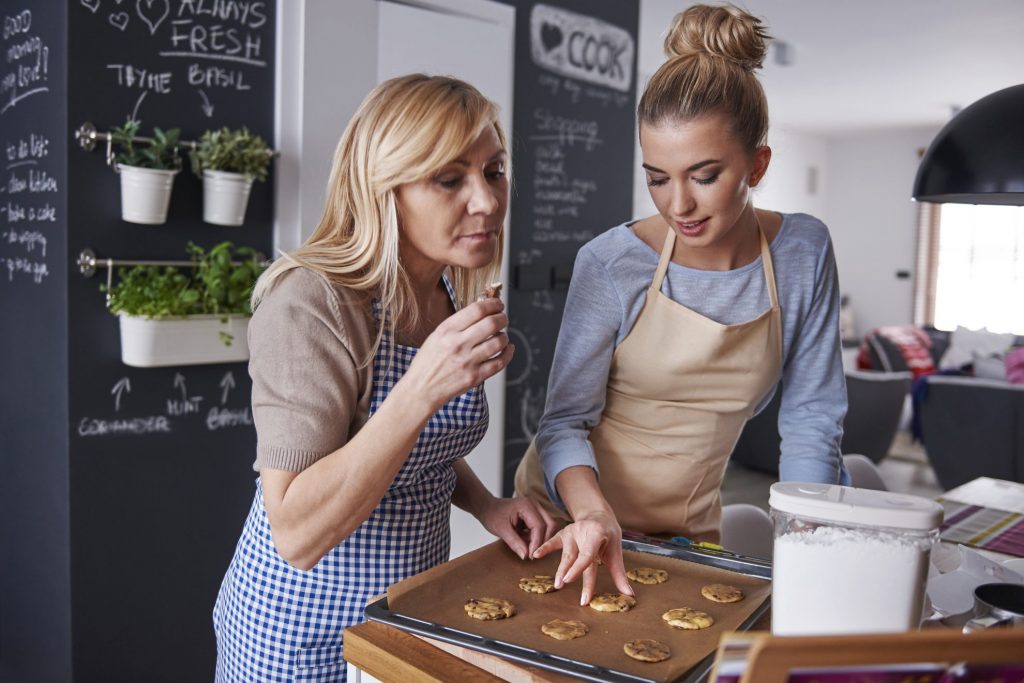 Personal Finance Books or Books That Teach A Skill
There is nothing like learning a new skill that could help you save money on something you always wanted to do but didn't know where to start.
Personal Finance Books or Books that will help teach a lifelong skill is a great gift idea that will surely help provide an added benefit.
Personal growth and development can go a long way.
Pop Your Own Popcorn at Home
Making your own popcorn with real kernels is always cheaper than buying microwavable popcorn bags.  My favorite little gadget for popping popcorn is the Whirley Pop Stovetop Popcorn Popper.
In just three minutes, you can make six quarts of light, flavorful popcorn – twice as much as traditional microwave popcorn!
Making your own popcorn with real kernels is always cheaper than buying individual microwavable bags. 
Plus, you are eliminating all the junk ingredients that are used in-store purchased microwaved popcorn.
Reusable Shopping Bags
Yes, they're good for the environment. Many retailers do offer incentives, (while small, it adds up) for customers to carry their groceries in their own reusable bags.
Whole Foods Market, Price Chopper & CVS for instance, offers at least five cents off per reusable bag presented at checkout (the exact discount varies by location).
In New York state, stores no longer provide plastic shopping bags. It will not be a surprise if more states start doing the same.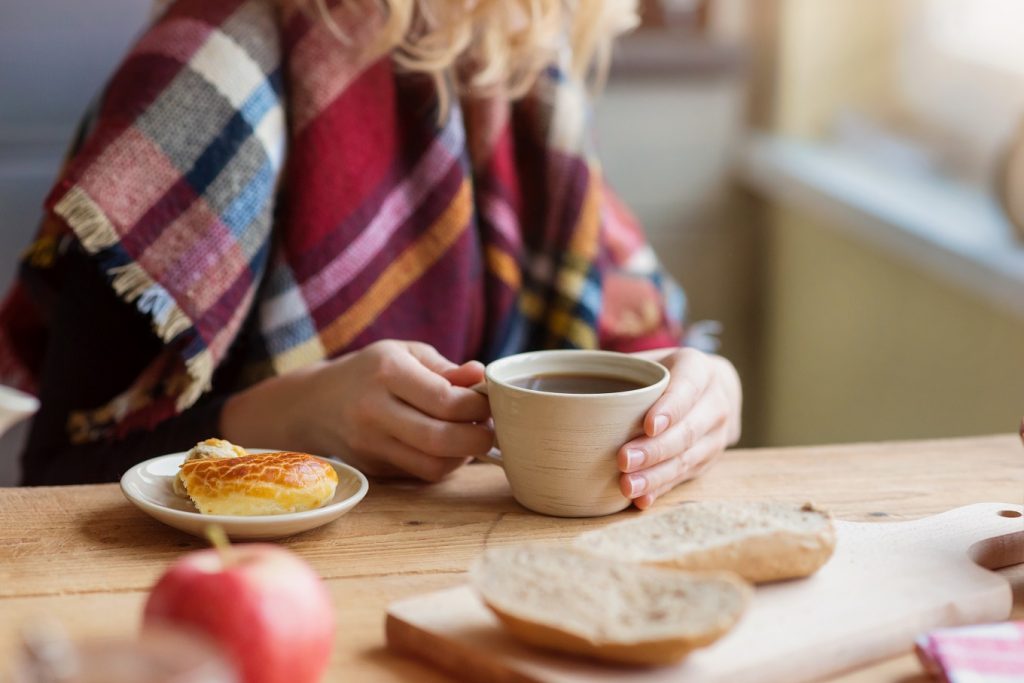 A Coffee Maker
The "latte" daily consumption factor. Making coffee at home is much cheap than purchasing it out.
Dumping the daily purchased coffee habit won't rescue your finances necessarily, but it certainly could leave a few extra bucks in your pocket each day.
Which, as you know, it all adds up.
Making your own coffee at home using a coffee pot is much cheaper than purchasing daily and you still get the benefit of drinking your favorite morning beverage.
You could even make some of these at home delicious coffee drinks instead of buying them.
Reusable Water Bottle
We can easily spend a ton of money on water. You don't realize it. That bottle of water addiction can cost us Americans $16 billion every year on disposable water bottles. That is HUGE! Why are we spending that much money?
Don't purchase disposable water bottles pre-filled. Grab a reusable water bottle with a filter and save all that cash from purchasing.
Not only is this gift idea helping with the environment, but it will help with purchased water savings.
Don't buy water, just refill your new water bottle and save money.
Amazon Prime, Netflix, Hulu Plus Membership
Cable can be expensive, costing anywhere from $30 a month and upwards, but if your loved one is looking for nothing more than TV and movies, a subscription service can save them money and bring them the joy of home entertainment.
A subscription to Amazon Prime for the year can be a splendid gift.
Not only will your recipient enjoy Prime Video, but they can also explore Prime Music and so much more.
Plus, with Amazon Prime not only is the recipient getting free streaming videos, plus Free 2 day shipping and many other great benefits.
These are all great Gift Ideas That HELP Save Money!
Community Classes
You'll see a theme on this list — one of the best ways to save money is to learn skills so you can do things for yourself.
Whether it's cooking, car care, woodworking, or something else, gift certificates for classes are a great way to give the gift of money-saving skills.
Check community calendars for seminars or look to chains, such as Williams-Sonoma and Price Chopper/Market32, for a schedule of seminars.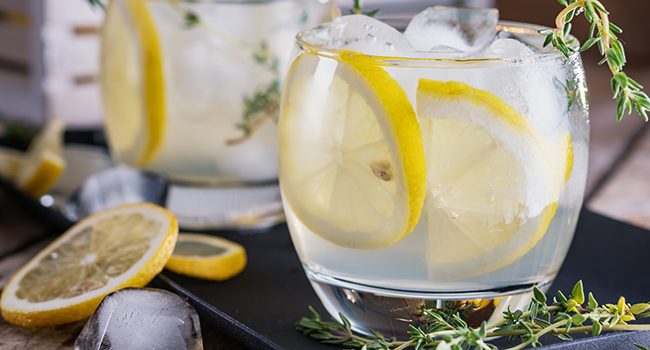 Beverage Carbonator
Do you know a friend or family member who loves to drink sparkling water or even soda often? A SodaStream could be the perfect way to give in to their craving and help save money.
No need to spend money on your favorite seltzers or sodas when you can make it at home for less money.
Rechargeable Batteries
So many Christmas gifts, and gadgets, in general – require batteries these days. Give the gift of a battery charger and some rechargeable batteries.
It provides the opportunity to always have electricity when needed.
Wind-up Flashlight Set
Flashlights are another can't-live-without item, but the cost of replacing those flashlight batteries? Well, we could all live without that
. Purchase wind-up flashlights for the people on your list, and they'll never have to buy replacement batteries again.
Wool Dryer Balls, Natural Fabric Softener
Give everyone on your list a set of Wool dryer balls, and wow them with soft, wrinkle-free clothes in less time. No more purchasing fabric softener.
It has been said that they will last over 5 years.
I have had mine for about 8 years and they are still working great; they are much smaller.
Now it's your turn. What other great gift ideas save money would you add to this list?
Other Gift Guide List Ideas
The Best Gift Ideas for Coffee Lovers
Ten Cool Kitchen Gadgets That Make Great Gift Ideas
The Best Gifts Ideas for Teachers