Estimated reading time: 11 minutes
It's time to gather around the TV with your family and watch these Classic Christmas Family Movies. Get ready for a fun and festive evening at home. Time to get in the holiday spirit.
Twenty Best And Classic Christmas Movies
December is fast approaching, which means it's time to don your finest fuzzy socks and get out those cozy blankets, pillows, and hot chocolate.
There is nothing like curling up on the couch with your family during the Christmas season.
Christmas movies for kids are a fun way for families to get in the holiday spirit.
Enjoy these 20 Classic Christmas Family Movies from old-school classics like Miracle on 34th Street and It's a Wonderful Life, to newer favorites like Elf and The Santa Claus, for a fun and festive evening at home.
No list of Christmas traditions is complete without a screening of one of these movies.
No matter your mood, there's a classic Christmas movie below that will transport you into holiday bliss.
Family Classic Christmas Movies
Going through an entire holiday season without watching one of these, and you might as well be the Grinch (wink, wink)
Hollywood acting legends Bing Crosby, Rosemary Clooney, and Danny Kaye starred in this 1954 musical film. Featuring the music of Irving Berlin, songs like "Sisters," "Count Your Blessings (Instead of Sheep)," and a new version of the titular "White Christmas" all became a staple in the songbook of America.
George Bailey (James Stewart), the eternally-in-debt guiding force of a bank in the typical American small town of Bedford Falls.
George, who has long considered himself a failure, faces financial ruin and arrest. High above Bedford Falls, two celestial voices discuss Bailey's dilemma and decide to send down eternally bumbling angel Clarence Oddbody (Henry Travers), who after 200 years has yet to earn his wings, to help George out.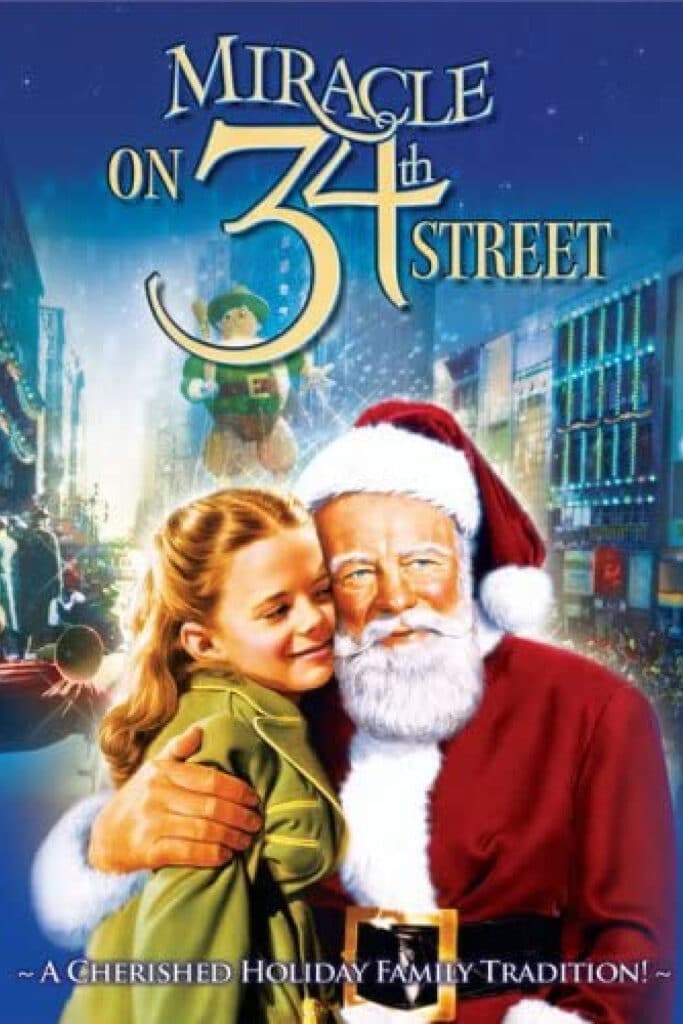 Put this heartwarming Christmas favorite at the top of your list — it will have you wondering by the end if Santa Claus does indeed exist!
A tale of Santa's leading reindeer. Featuring a colorful cast of characters, including an elf who wants to be a dentist and a prospector who can never find anything valuable.
Christmastime is here. Happiness and cheer. And for Peanuts fans everywhere, it just wouldn't be Christmas without this classic holiday delight
. Christmas lights may be twinkling red and green, but Charlie Brown has the Yuletide blues. To get in the holiday spirit, he takes Lucy's advice and directs the Christmas play.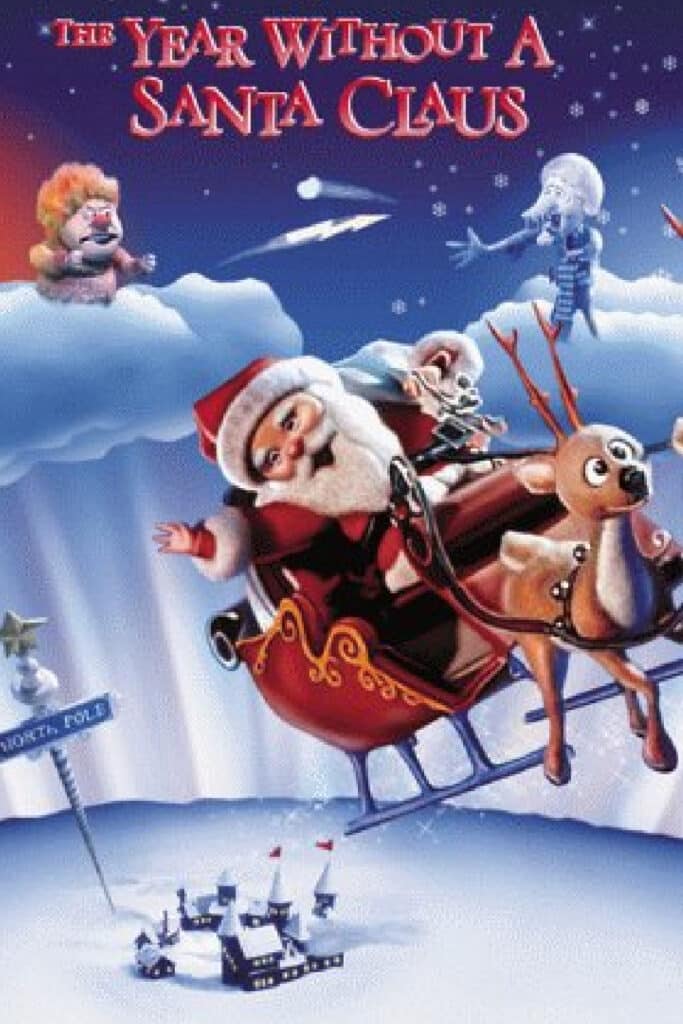 Everyone is prepping for Santa's Sleigh ride. Except Santa decides he needs to take a vacation. This is a comedic tale of the story of Christmas.
With a 24-hour marathon aired every year, "A Christmas Story". This movie Quotable ("you will shoot your eye out kid"), classic, and hilarious.
The beloved story of Ralphie Parker and his request to have his BB gun. This movie is a fun adventure sure to please just about everyone.
Things never go right for the Griswold family, which makes this hilarious movie still relatable for the holidays.
With one disaster after another, this Christmas classic will leave you and your family laughing for hours.
Macaulay Culkin finds himself unexpectedly left behind when his family mistakenly flies to Paris without him. This zany, hilarious film is about the bumbling burglars who meet their match.
This may be one of the most creative Christmas stories ever to be told, as Tim Burton spun the usual holiday narrative. It is an animated musical.
Winning the hearts of viewers, both young and old, with its vulnerable characters, beautiful graphics, and catchy songs.
When Tim Allen's character accidentally kills a man in a Santa suit on Christmas eve, he suddenly has a lot of work to do. He must take Santa's place.
Follow along as Allen gains weight and his beard grows white in this fun Christmas classic comedy.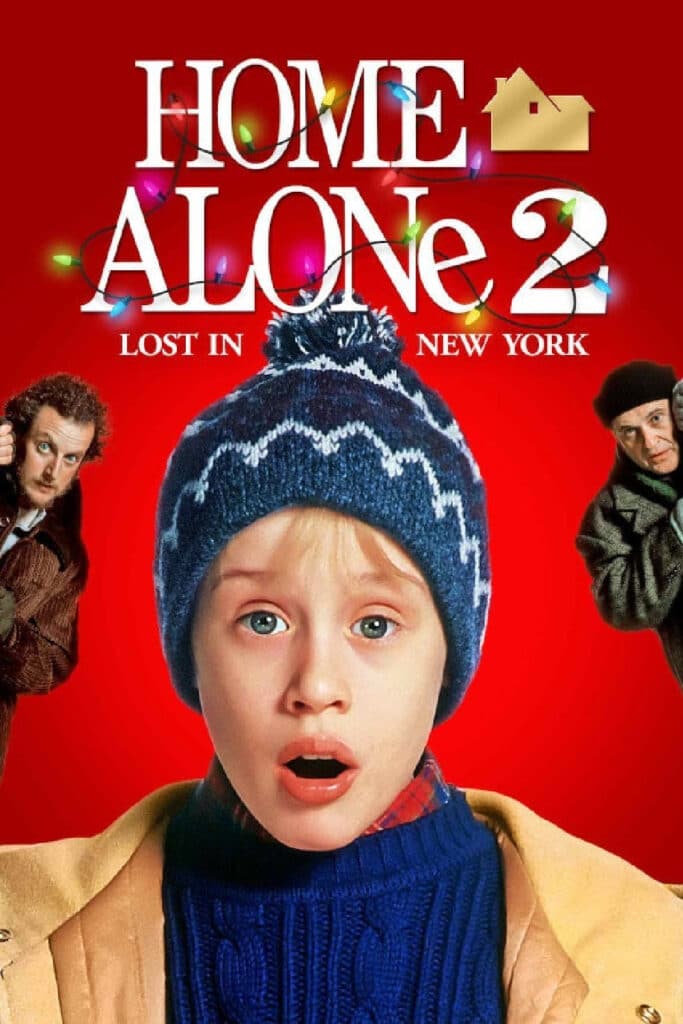 Kevin returns in this holiday sequel. After foiling an attempted home invasion in the first movie, he finds himself once again separated from his family, but this time he's alone in Manhattan.
Jim Carrey brings the Grinch to life in this live action adaption of the classic Dr. Seuss tale. Come visit whoville this Christmas.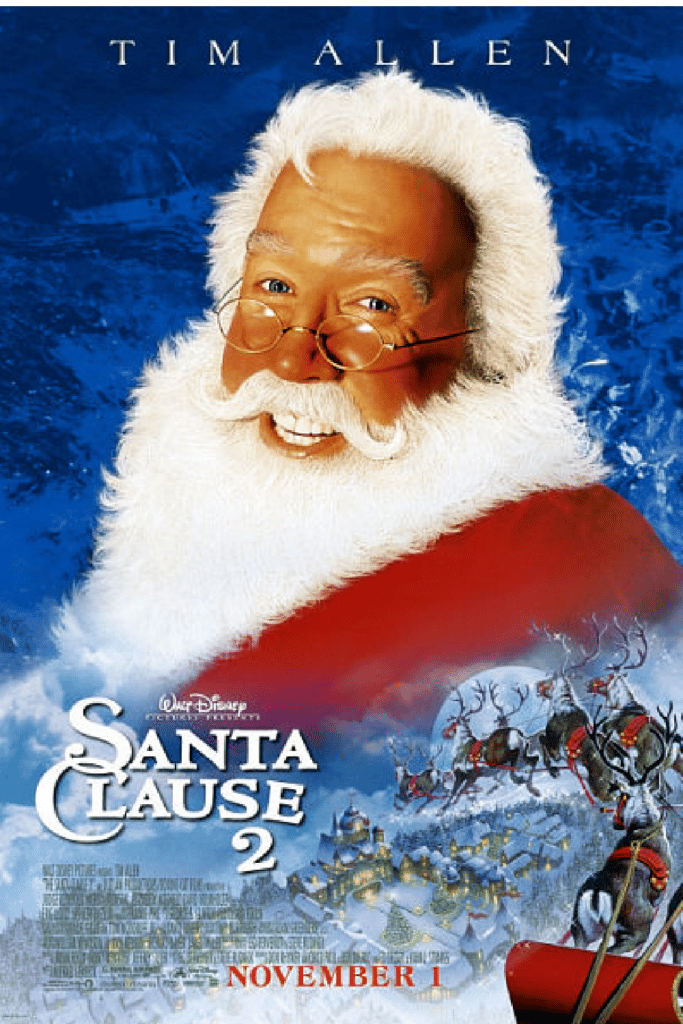 A Tim Allen sequel, to the original Santa Claus.
It has been eight years since he became Santa and the elves regard him as one of the best Santas of all time, but his world turns upside down just a month before Christmas. Santa finds himself on a critical mission. He must find his Mrs. Clause.
A silly film star, Will Ferrell plays Buddy, a human who's grown up at the North Pole living under the mistaken impression that he's an elf.
Despite developing into a lumbering adult with little skill for elfish endeavors such as toy-making. He has to find his way in the human world when he travels to New York in search of his birth father.
It is a classic Christmas adventure.
Take a trip to the North Pole with this beautifully animated movie, which features Tom Hanks in five separate roles.
Adapted from the beloved children's book, this inspiring adventure story is a great way to get into the Christmas spirit. The ringing of bells will soon be in your future.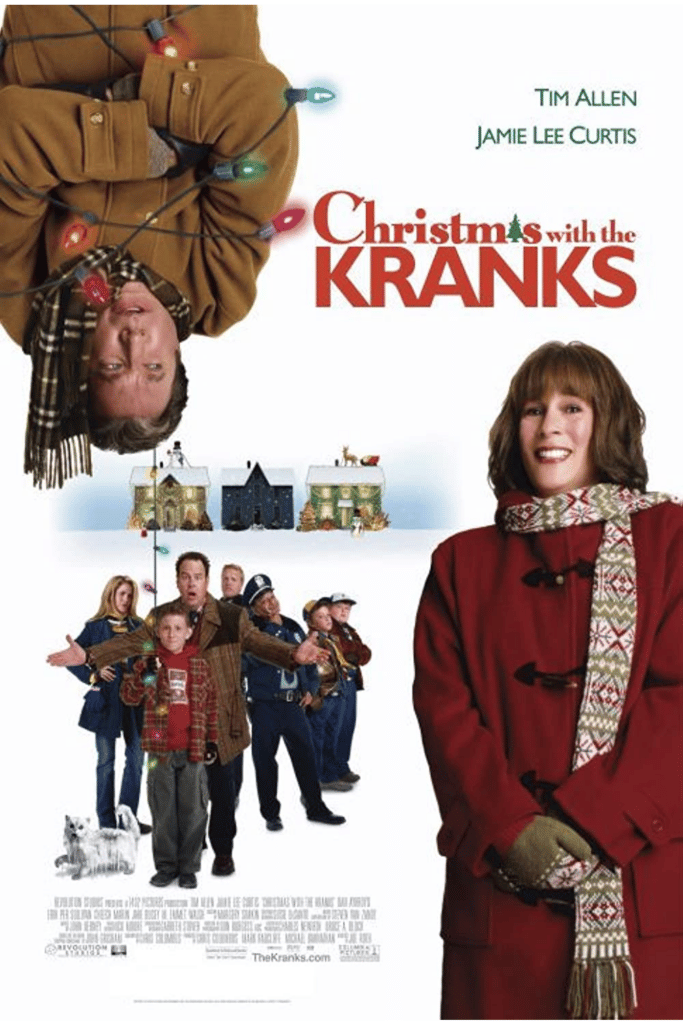 Excited to finally be alone for the holidays, Tim Allen and Jamie Lee Curtis' characters end up becoming outcasts for wanting to take a Caribbean vacation while their neighbors are determined to win the annual "best decorated street" competition.
Then with their daughter unexpectedly decides to come home for Christmas with her new boyfriend. It is a last-minute adventure to pull off a family Christmas.
Scott Calvin (actor Tim Allen) invites his in-laws to the festivities. But Christmas activities take a chaotic turn. The famous Jack frost shows up and stirs up trouble.
Life is turned upside down, and it is Scott's responsibility to make things right.
When three ghosts visit a penny-pitching Scrooge. He has an eye-opening experience that changes his heart. Then he discovers the real meaning of Christmas.
He then must act before it is too late.
A heart-warming story and classic themes about family and selflessness make it feel like a classic.
With an all-star cast and clever animation, it's a great Christmas film for the whole family.
Tell us which movie is your favorite Family Christmas Movie. We would love to know. Leave us a comment below.
Other Amazing Christmas-Themed Ideas
DIY Tissue Paper Christmas Nativity Craft For Kids
Christmas Mickey & Minnie Cake Balls
Classic Gingerbread House Cookie Mix Recipe – Includes Template
Incredibly Easy: Holiday Tradition – How to Make Reindeer Food