Estimated reading time: 6 minutes
If you're looking for frugal summer ideas to do with the kids, look no further than your public library. There are a variety of fun and free activities at your local library. The library is way more than just books. Explore the opportunities.
Free Activities in the Library – Local Activities for Kids
How often do you visit your local library? If you answered less than a visit each month, then you are not using your library enough. Your family is missing out on information, inspiration, and activities that will enhance your lives at little or no cost.
The library is the BEST!
During the summer and winter months, I am always on the lookout for frugal ideas and activities for my kids. The library is one of our favorite stops, especially on a really hot summer day or on a gloomy rainy day.
Did you know that not only having a library pass can allow you to borrow tons of books and media, but also day passes to museums and more?
The library offers more than just books.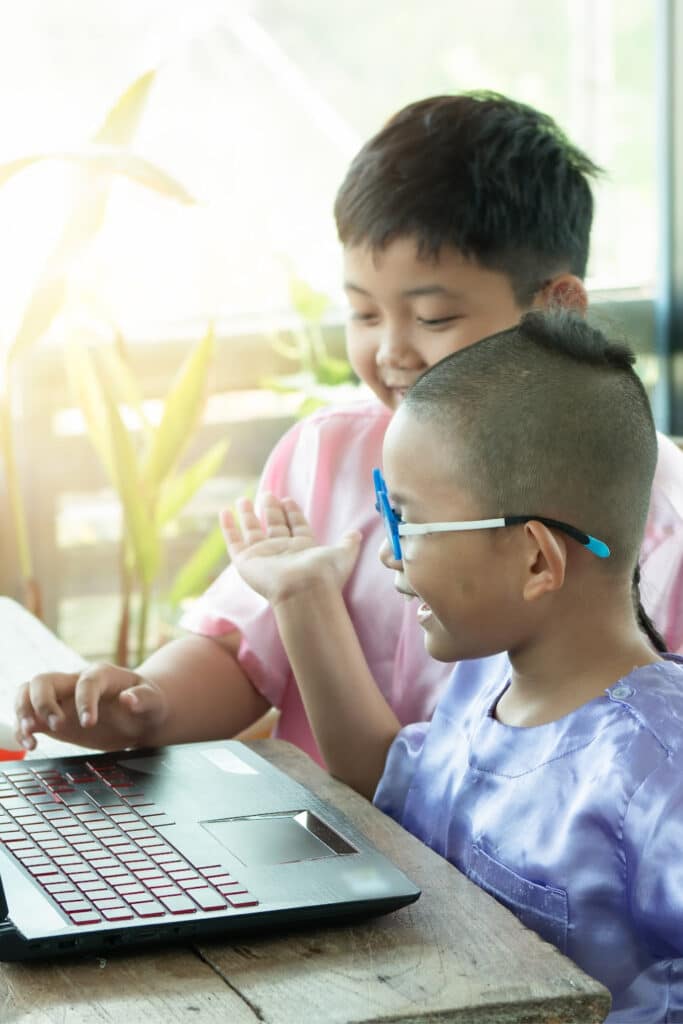 FREE DROP-IN PROGRAMS
Libraries prepare for when the kids are out of school. They allow for more drop-in programs and activities for the kids. This is a great time for fun and learning. The drop-in programs are typically themed and the children leave with a craft.
Our library also runs programs that will require registration because of their popularity. For instance, our library offers a Lego building night. The library provides Legos to build and they stay to be displayed at the library or you can bring your own to build and take home.
FREE MOVIES
You had me at FREE! The library offers many free movies, not just for education, but for entertainment. We like to check out movies for Friday Night Family Night. The selection is huge and ever-changing.
I can tell you that my kids can easily find a new movie almost every week if we stopped in that often. Our library even has nights when the kids can show up in their PJs and watch a movie with their friends.
FREE MUSEUM PASSES
A Museum Pass is not a free ticket, but a special reusable pass that must be returned to the library. Each pass will differ on discount(s) provided i.e. FREE up to 6 people or 40% off each ticket.
Whatever it may be it is a great service to take advantage of. The goal of these programs is to provide an opportunity for children and adults to experience history, culture, and the arts through a visit to a museum.
Our family has explored our local children's museum, Science center, and outdoor nature center all for free.
This, in my opinion, is one of the best Free Activities At Your Local Library. They have saved us lots of money and we have enjoyed quality family time exploring different places. Not to mention the savings. Zero money was spent on ticket costs. That is a big bonus.
FREE SUMMER READING PROGRAMS
Your children get an opportunity to continue learning and reading over the summer. Sign-ups for Summer Reading Programs typically start about a month prior to the end of the school year. Plus, each child gets an opportunity to enjoy free prizes and a party for completing.
Most libraries offer an abundance of services.
These offers allow your family, to go on mini adventures around your town all while saving cash. Every Thursday you will catch my family at the library gathering books, playing with puzzles, working on the computers, and checking out a few videos.
Public service announcement
The library is owned and shared by the residents of your town. Everyone has the opportunity to utilize these activities after all you own it (as quoted by our local librarian while on a school tour).
She said it best. We are paying for all these programs, so why not use them?
FREE Winter Programs
In the wintertime, libraries understand that the frigid weather affects their patronage. In fact, more families are seeking fun indoor activities. Most local libraries offer science, reading, and drop-in programs throughout the winter.
Our library loves to do scavenger hunts throughout the entire library. Children receive a one-page worksheet that contains clues to find items in the library.
They are typically themed (Where's Waldo, Pokemon Escape, etc) Once complete their worksheets they then can receive a small prize. It is a great way to get the energy out. Some even have a winter reading program.
Stuck indoors?
If you are stuck indoors and unable to make it to the library due to the weather, some libraries allow you access to online programs.
You just need your library card and number available to log in. You will find a variety of programs that you can access, such as ebooks, music, digital magazines, movies, and tv. If your kids love to play online learning games, here are a few that are free and parent-approved. 
It is time to explore all the Free Activities At Your Local Library.
To find out more information about programs and activities at your local library, search here to find your nearest library. Our library provides extra craft nights with stories, a visit from Santa, and much more.
Being frugal is about being smart and saving money when you can. Visiting your library is a magnificent way to save money.
Other Family Fun Activities Tips
How To Take Family Road Trips on The Cheap
Why You Should Be Playing Pokémon GO With Your Kids
Budget-Friendly Things To Do In The Capital District – Over The Summer