20 Coffee Drinks That Will Help Save You Money!
Coffee drinks that will Help Save you money – We love to save money on coffee. Skip the trip & check out this list you can make on your own.

20 Coffee Drinks That Will Save You Money!
If you're looking for a way to save money and keep within your budget, try kicking your coffee shop habit. Getting your daily frappes, lattes, and iced coffees can add up to some serious cash. There's no reason to break the bank on your caffeine kick when you can make your favorite drinks right at home.
I've gathered 20 recipes for some of the most delicious coffee drinks I could find.
With a few extra ingredients to go along with you favorite ground coffee, you'll be able to concoct some beverages that'll put all the chain cafes to shame.
Best Coffee Drinks
Sorry Starbucks, Dunkin Donuts, and Tim Horton's you may be the best coffee drinks for the convenience, but I'm helping my readers save money while still being able to enjoy those rich delicious drinks.
I'm already making my list of items to pick up at the grocery store. This Starbucks secret menu Snickers frappuccino is calling my name! It's definitely going to be a treat.
What's your favorite coffee drink to get?
Now get ready to sift through some of the best Money Saving Coffee Drinks. Just a quick warning, this list will make you thirsty.
Coffee Drink Recipes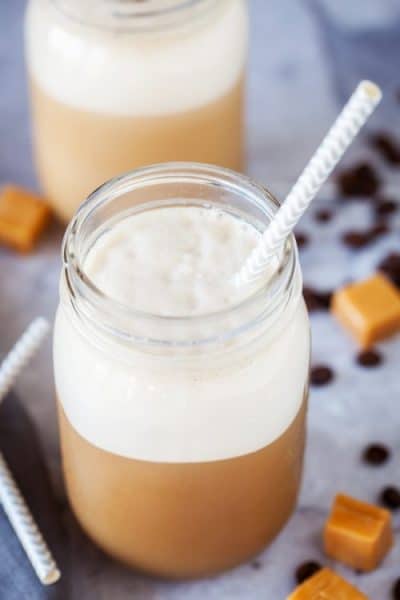 Don't these all sound delicious?
They sure do! If you love fun and creative beverages I encourage you to come follow my "beverage board" on Pinterest.
Heck, why don't you just come on over and follow me?
Other Great Coffee Recipes
Copycat Starbucks Birthday Frappuccino Recipe
Homemade Gingerbread Coffee Syrup Recipe