Estimated reading time: 10 minutes
We love to save money on coffee. Skip the trip out & check out this list you can make on your own. Some require just a few extra ingredients.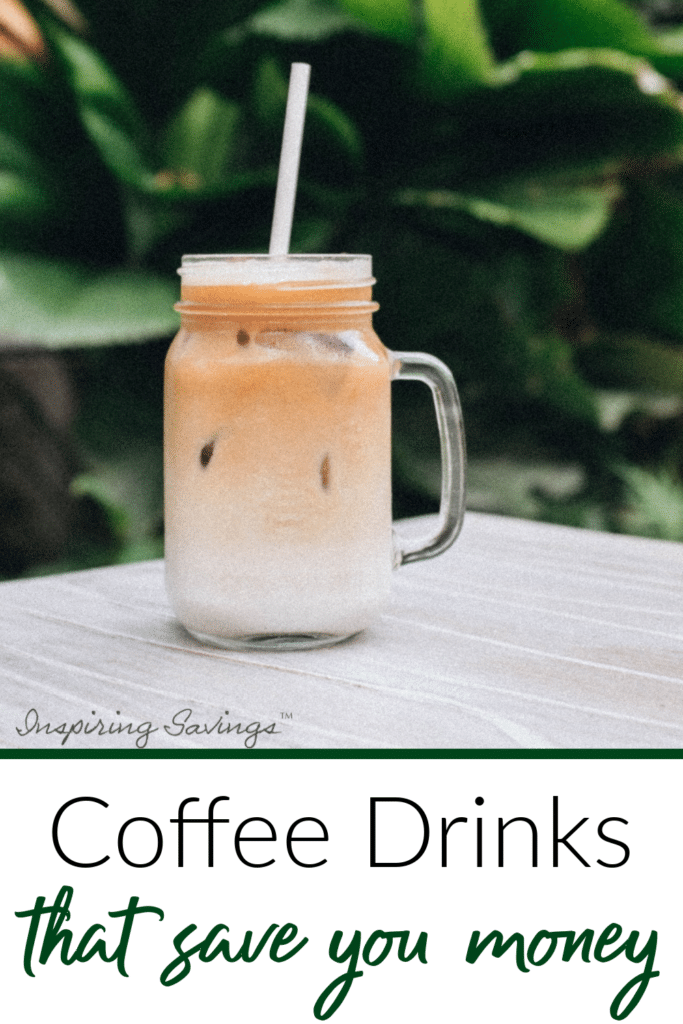 20 Best Coffee Drinks To Make At Home
If you're looking for a way to save money and keep within your budget, try kicking your coffee shop habit. Getting your daily frappes, lattes, and iced coffees can add up to some serious cash.
There's no reason to break the bank on your caffeine kick when you can make your favorite drinks right at home.
I've gathered 20 recipes for some of the most delicious coffee drinks I could find.
With a few extra ingredients to go along with your favorite ground coffee, you'll be able to concoct some beverages that'll put all the chain cafes to shame.
In fact, many of these can be used as a special birthday treat to yourself. Time to run to your home coffee bar.
Best Coffee Drinks
Sorry, Starbucks, Dunkin Donuts, and Tim Horton's maybe the best coffee drinks for convenience, but I'm helping my readers save money while still being able to enjoy those rich delicious drinks.
I'm already making my list of items to pick up at the grocery store.
This Starbucks secret menu
Snickers frappuccino is calling my name! It's definitely going to be a treat.
What's your favorite coffee drink to get?
Now get ready to sift through some of the best Money Saving Coffee Drinks. Just a quick warning: this list will make you thirsty.
Budget-Friendly Coffee Drink Recipes
Nothing is more refreshing during summer than a chilled beverage – like this delicious vanilla caramel iced coffee recipe.
Made with caramel bits and real whipped cream.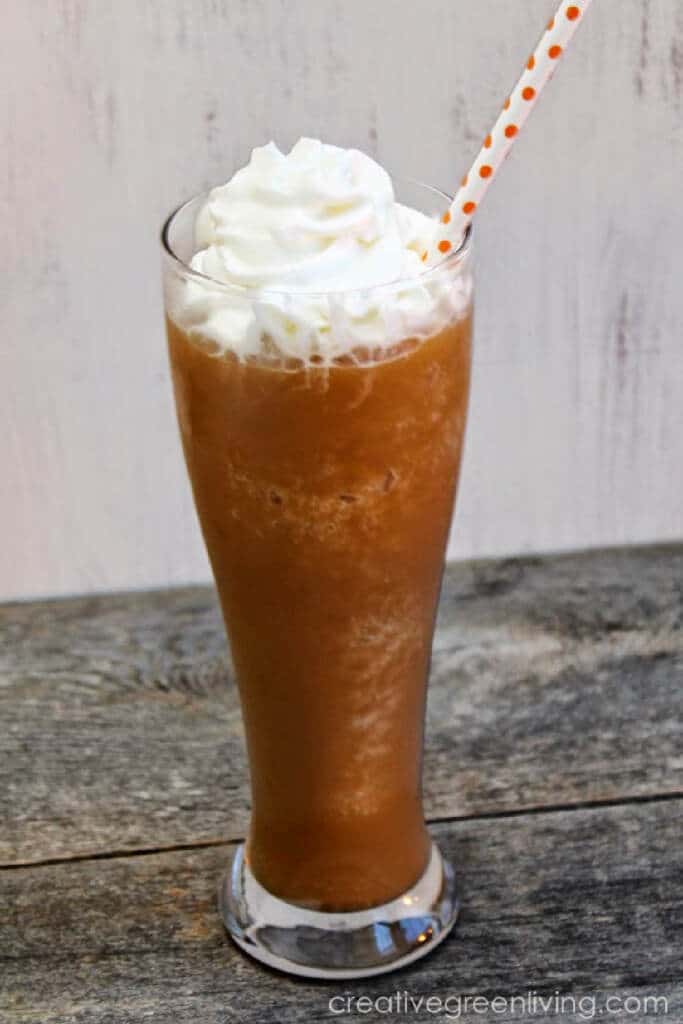 Everyone loves to get fancy coffee drinks at their favorite coffee shops but the price and calories can add up fast!
Using the new Cashew milk beverage from Silk, you can blend up your own Starbucks-inspired blended coffee.
This coffee drink is basically a caramel frappuccino with some chocolate and toffee flavorings added in. It's very very yummy!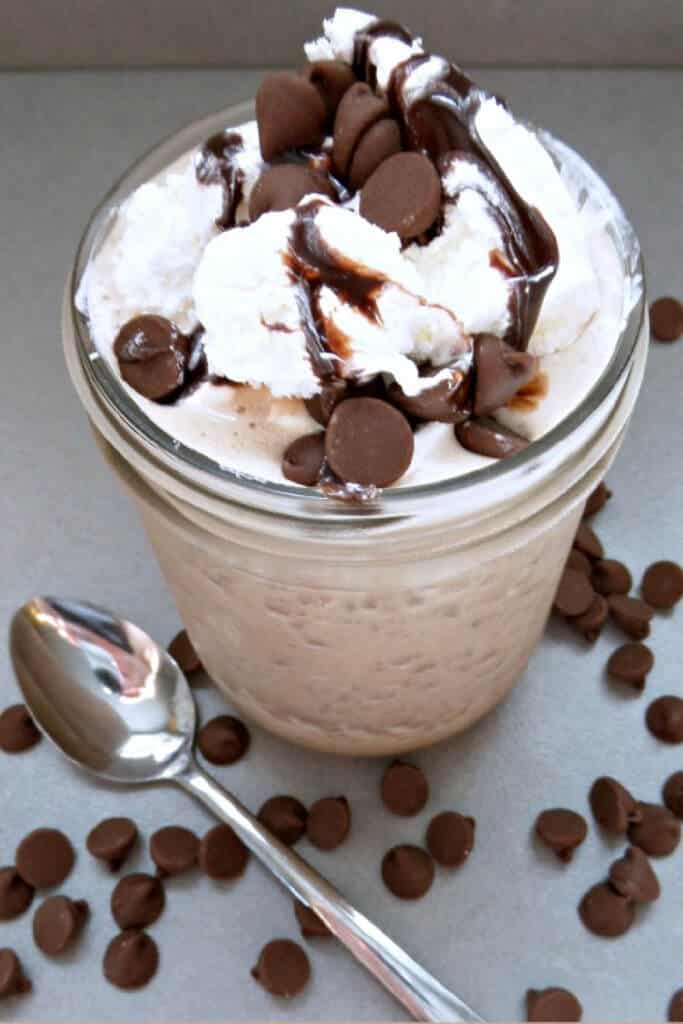 This is a copycat version of McDonald's Chocolate Chop Frappe.
Can be easily made at home with chocolate chips, chocolate syrup, and real whipped topping.
The coffee coolatta has been around since the late 1990s but has recently become a mainstay in the Dunkin Donuts industry.
You start with a coffee base, add some flavoring, a little milk, and some ice to make it extra cold, and blend.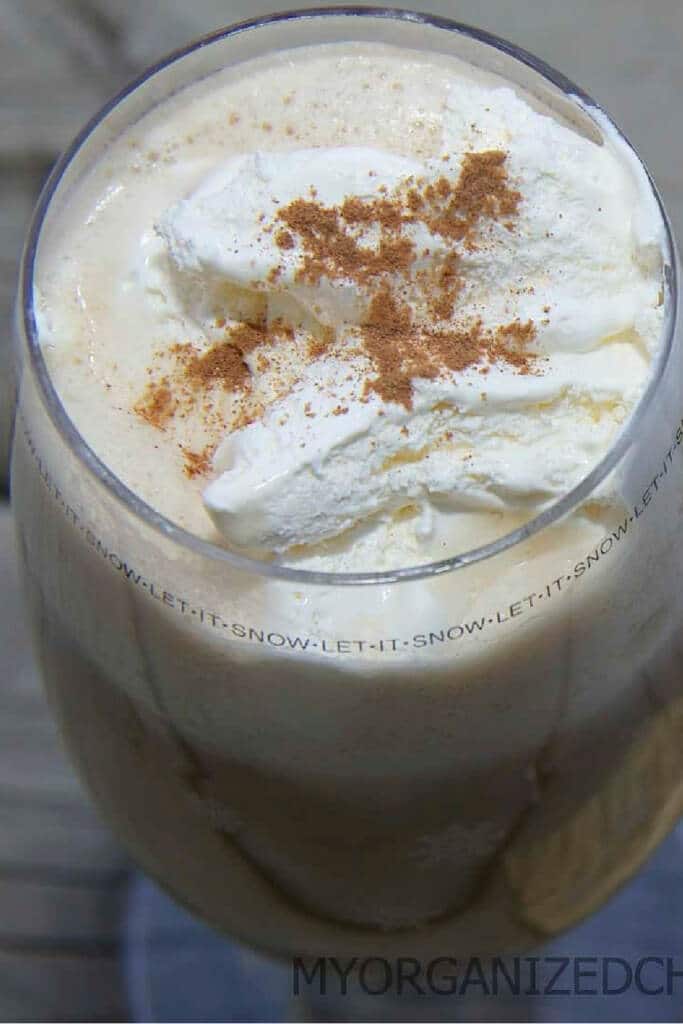 Using whole milk in the following recipe and be generous with the whipped topping resulting in a creamy drink that we all know and love.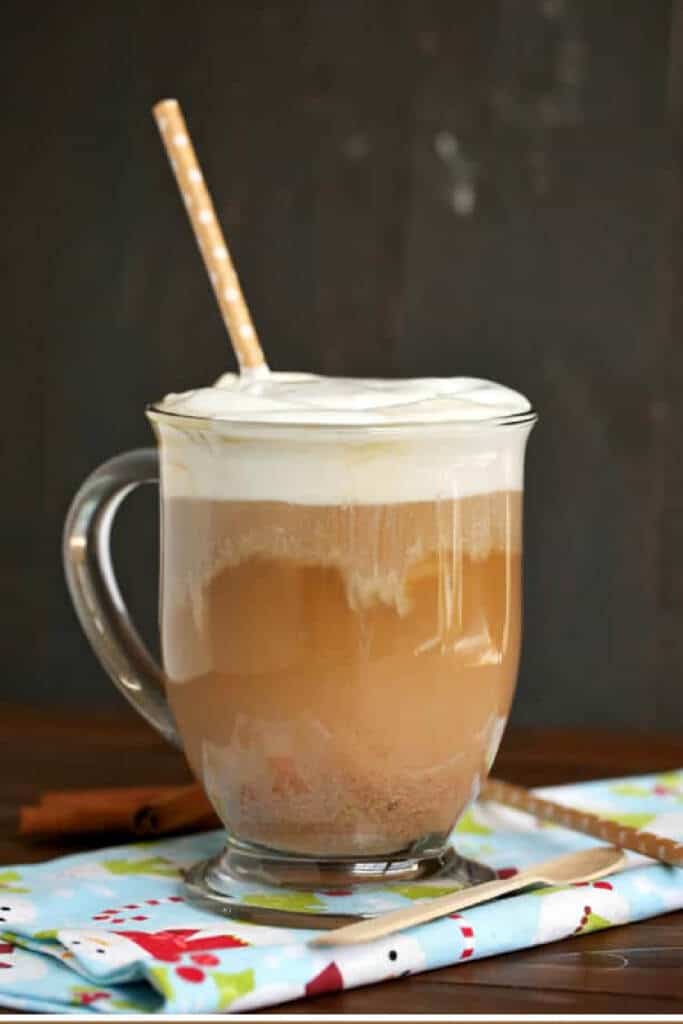 This Gingerbread Latte recipe is made in the slow cooker.
It tastes divine and is perfect to enjoy on a cold winter's day.
This recipe can be made for one or more people.
You can also make a kid-friendly version. The trick to this drink (and any at-home latte) is using very strong coffee or espresso.
This coffee recipe is for a copycat version of a Starbucks Latte.
Even without a fancy machine, this latte can match anything I can buy out, except that I am making it at home and saving money.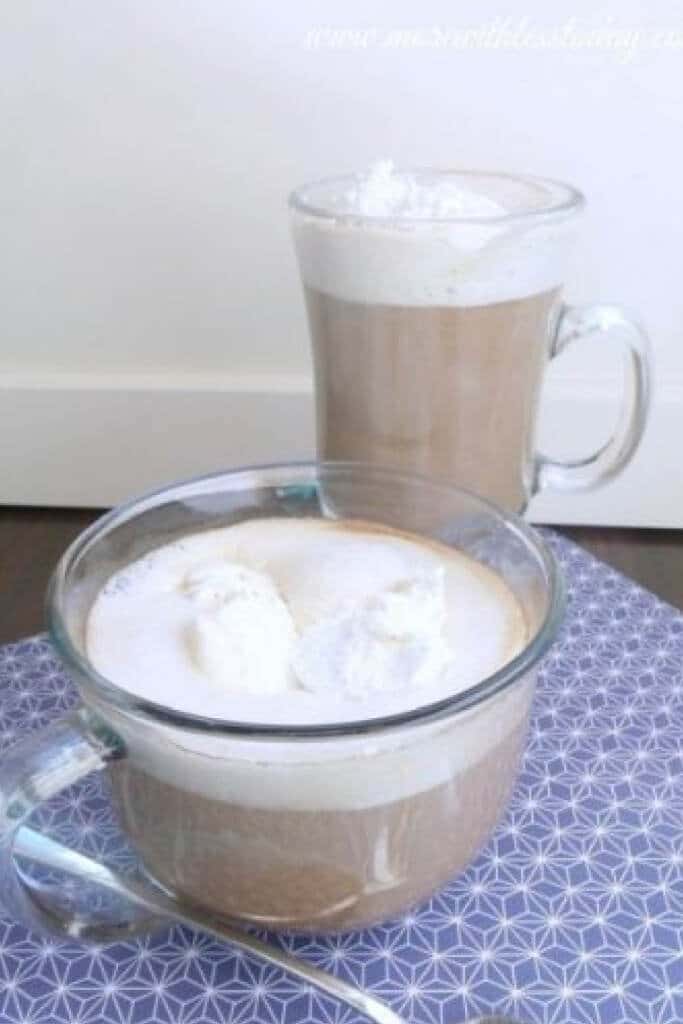 This warm and delicious chocolate almond coffee recipe is so easy to make.
In the time it would take to order one from the coffee shop, you could be enjoying your drink at home, for much less money!
DIY Homemade Copycat Starbucks Birthday Frappuccino! Want to save your money and your waistline?
Learn how you can make your own Birthday Cake frappuccino at home with a few ingredients that you probably already have in your home! Super EASY.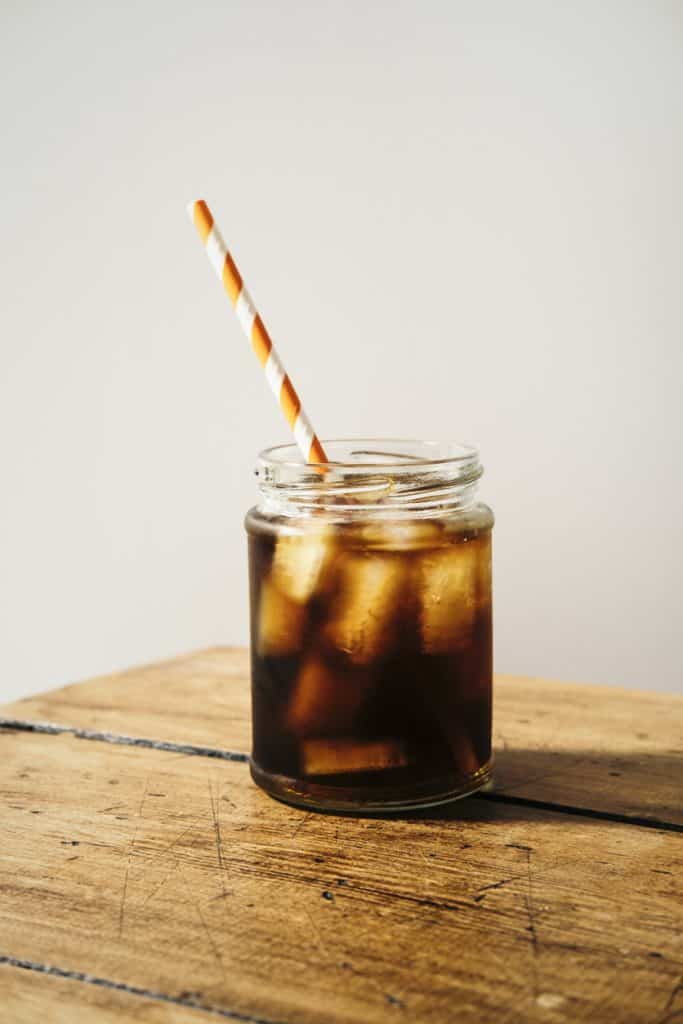 Make your own cold brew with this easy and delicious recipe.
You won't need to take a trip to the coffee shop all summer long! Best of all, this concentrate recipe makes multiple cups of coffee.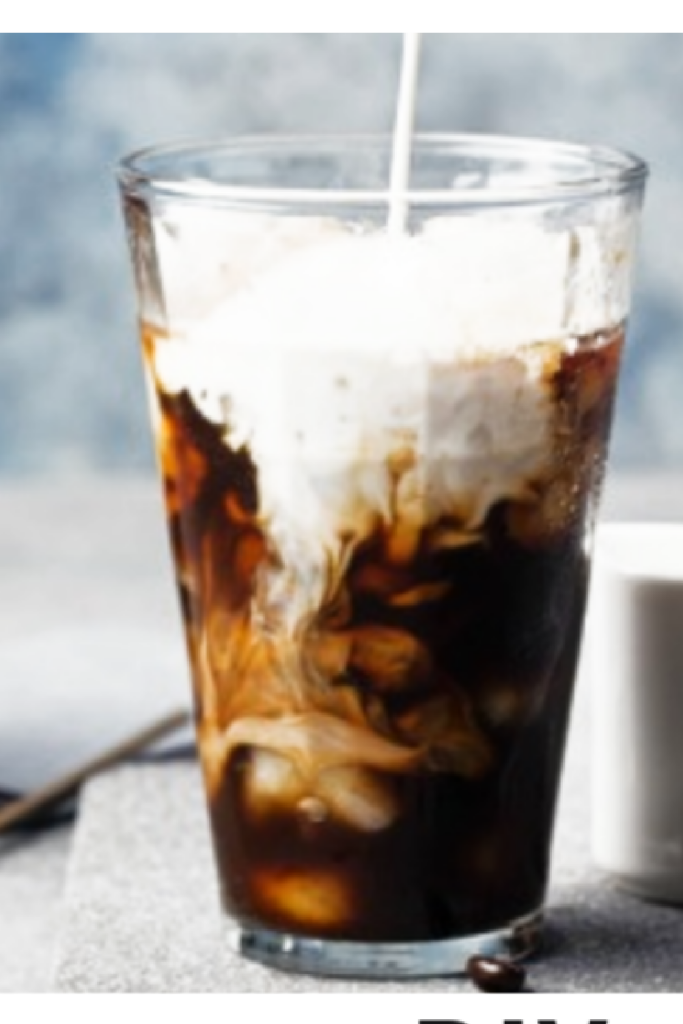 This is a dark brew copycat recipe for McDonald's Iced Coffee.
Using a French vanilla syrup mixed with your own home cold brew coffee.
Delicious Carmel combined with whole milk and fresh cream.
This coffee Frappe is a copycat recipe for the BK Caramel Frappe.
A latte that is delicious.
This drink contains a splash of almond extract, cinnamon, nutmeg, and a drizzle of pure maple syrup. Perfect for an afternoon pick-up or on a cold, rainy day.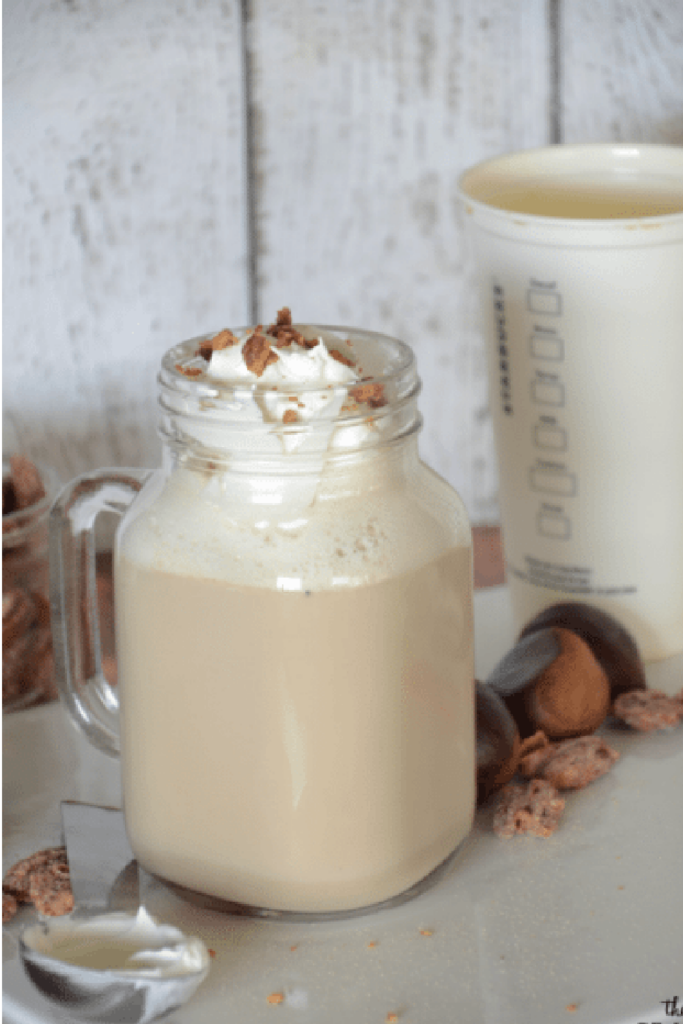 Is an espresso with steamed milk, caramelized chestnut flavor, whipped cream and praline crumble. It's basically the holiday season in a cup.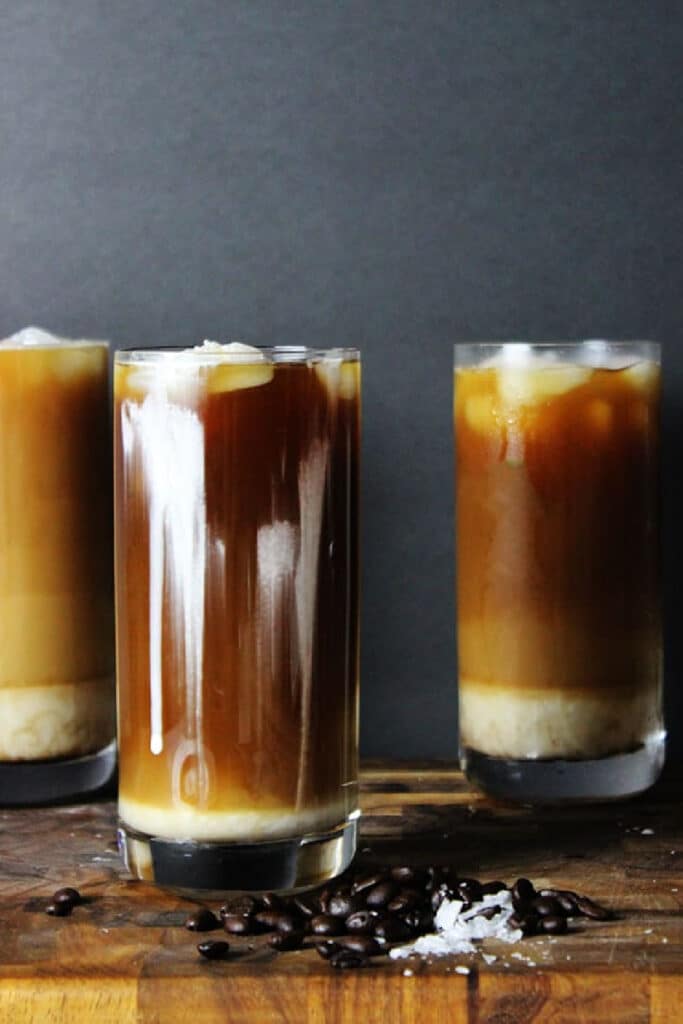 This Iced Coffee is sweetened slightly with a whipped cream topping and flavor-enhanced with a sprinkle of sea salt.
All mixed together and you'll get the most deliciously complex (but EASY!) coffee drink you've never had Iced Sea Salt Coffee.
Cinnamon, brown sugar, and maple are all flavors that make this latte warm and cozy, a perfect way to start the morning.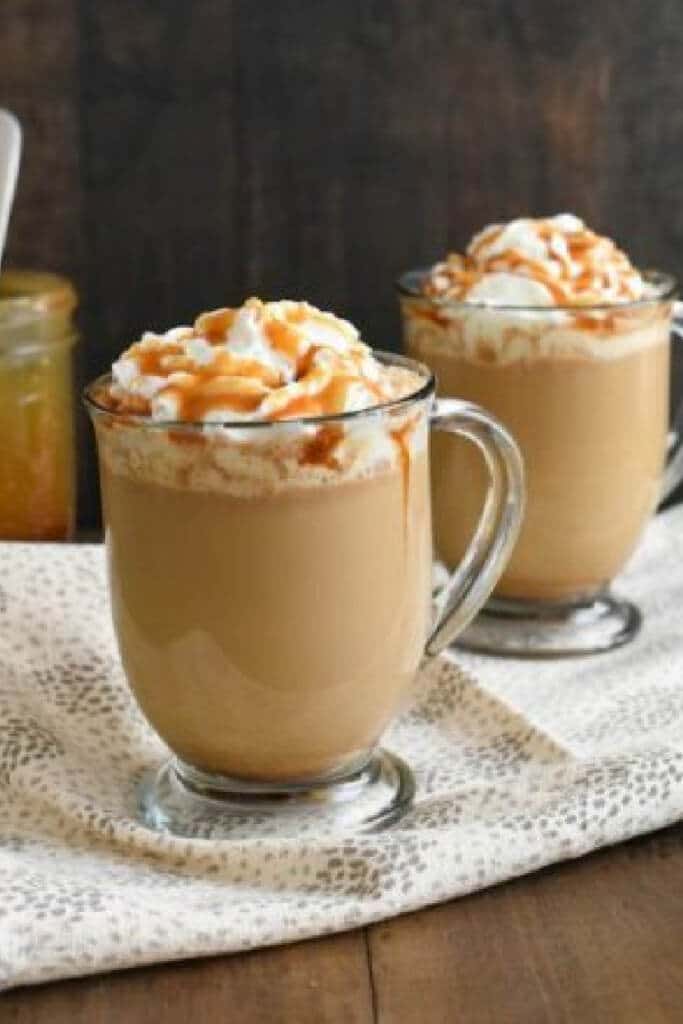 Make this coffeehouse-style Brûlée Caramel
Coffee at home in just minutes! Coffee, milk, caramel sauce, and a touch of brown sugar come together to make a sweet caramel coffee treat!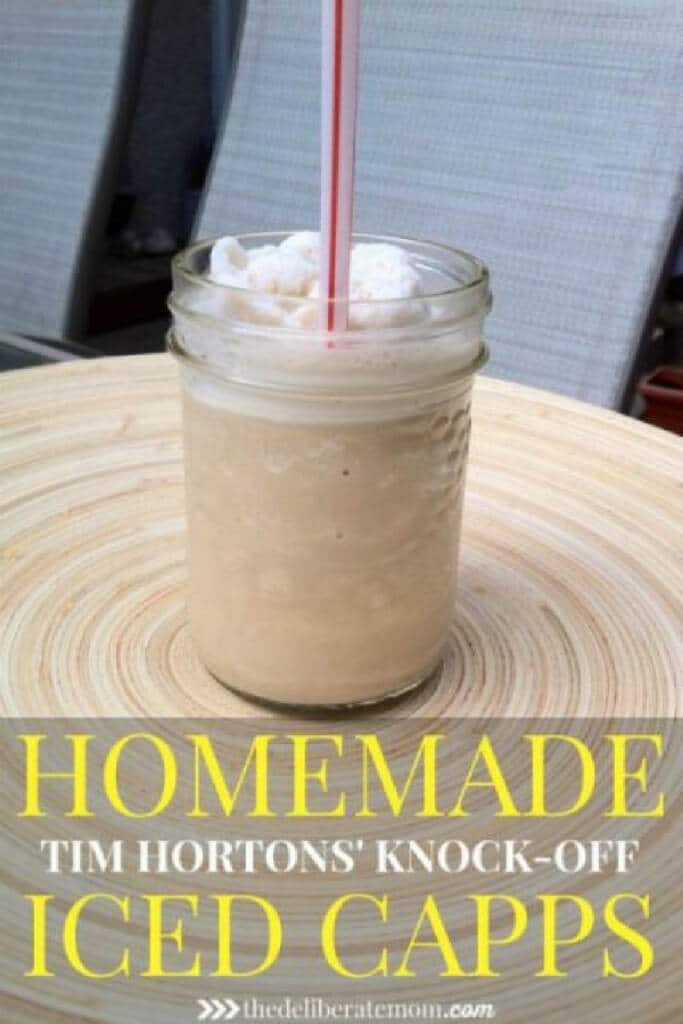 If you love the iced coffee at Tim Horton's, this drink is for you.
Made with real cream and brown sugar. Perfect for summertime chilling.
Don't these all sound delicious? If you made any of the above drinks, I would love to know how they turned out and get a recommendation from you.
If you love fun and creative beverages, I encourage you to follow my "beverage board" on Pinterest. Heck, why don't you just come on over and follow me?
Other Great Coffee Recipes
Copycat Starbucks Birthday Frappuccino Recipe
Homemade Gingerbread Coffee Syrup Recipe
Eating out is easy, and it usually tastes delicious, but it's expensive. Making this meal at home will save you money. Add this recipe to your weekly meal plan.