Fun doesn't always have to mean frivolous! All of these kitchen gadgets and gizmos are fun and really do what they are suppose to do. Give a fun and unique kitchen gadget gift this year.
Ten Cool Kitchen Gadgets – Great Gift Ideas
Find unique kitchen items for your favorite culinary artist, or pick out a cool kitchen gadget for yourself. These Ten Cool Kitchen Gadgets will save you lots of time in the kitchen. Some are just too cool not to add to my list.
I have compiled this quick list of cool kitchen gadgets that you can get that will not cost you a ton. That leads to unbeatable saving for you and your family. What a steal! Hopefully, you can find a gift for yourself or for friends & family.
You will also want to see our Holiday Gift Guide for this year. I cover gifts from the picky teen all the way up to the grandparents.
Check out this list below.
Kitchen Gadgets that make amazing gifts
These super-cool kitchen gadgets aren't just for amateur chefs and bakers. They'll be appreciated by anyone with kitchen space, and there are even a few gizmos that are perfect if you don't have one. The best part is, they're all under $50 and won't break the bank.
Rubbing the bar removes any odor from your hands
Great for use after working with onions, fish, or garlic
To use, simply rub between your hand as you would with a real bar of soap; For use with or without water
Great stocking stuffer for avid cooks
Dishwasher safe for a quick and easy cleanup
$8.04 ($8.04 / Count)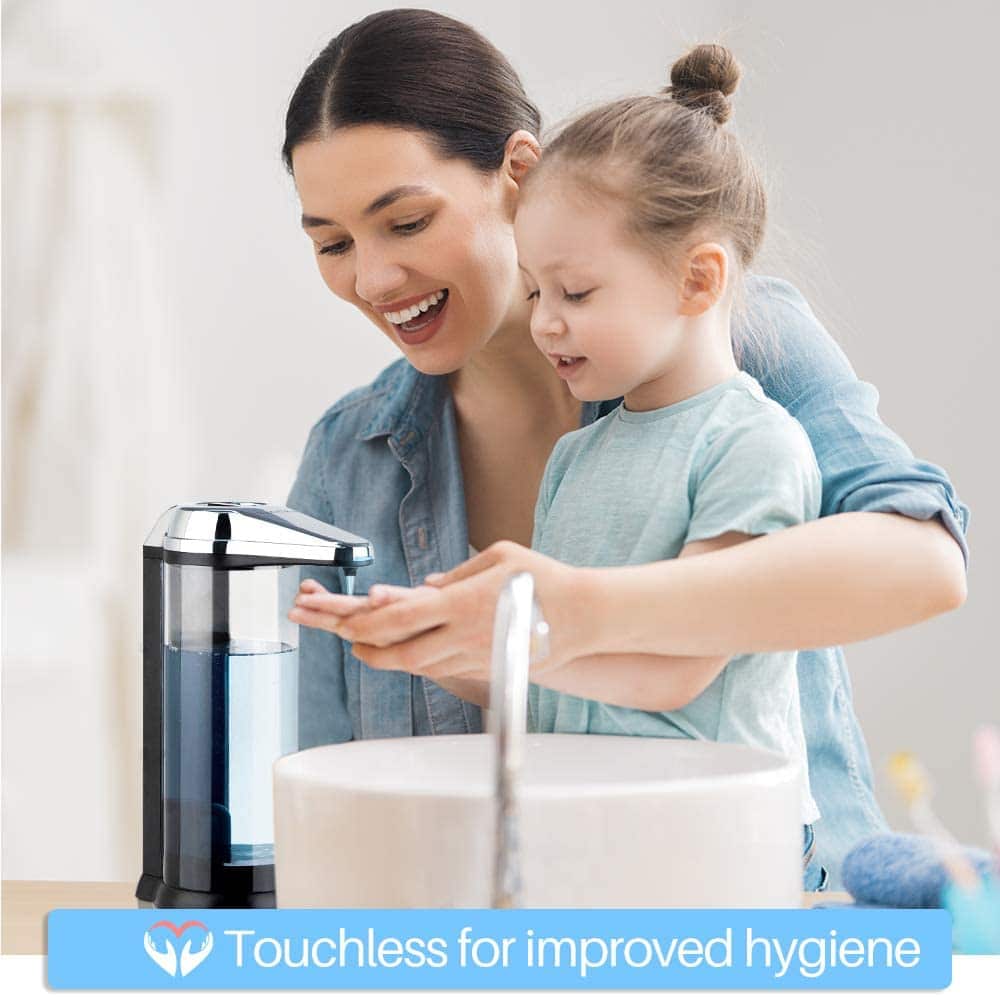 Regularly washing your hands with soap and water is the best way to avoid illness. This automatic dispenser helps you do that without touching anything on the soap end of your journey, keeping both your dispenser and your hands clean.
Healthy living starts today with the Dash Rapid Egg Cooker! How do you like your eggs? Imagine being able to prepare a dozen deviled eggs in under 10 minutes! You can cook hard, medium or soft boil 6 eggs at a time, poach, scramble or make fresh customized omelettes. Perfect eggs, your way, every time.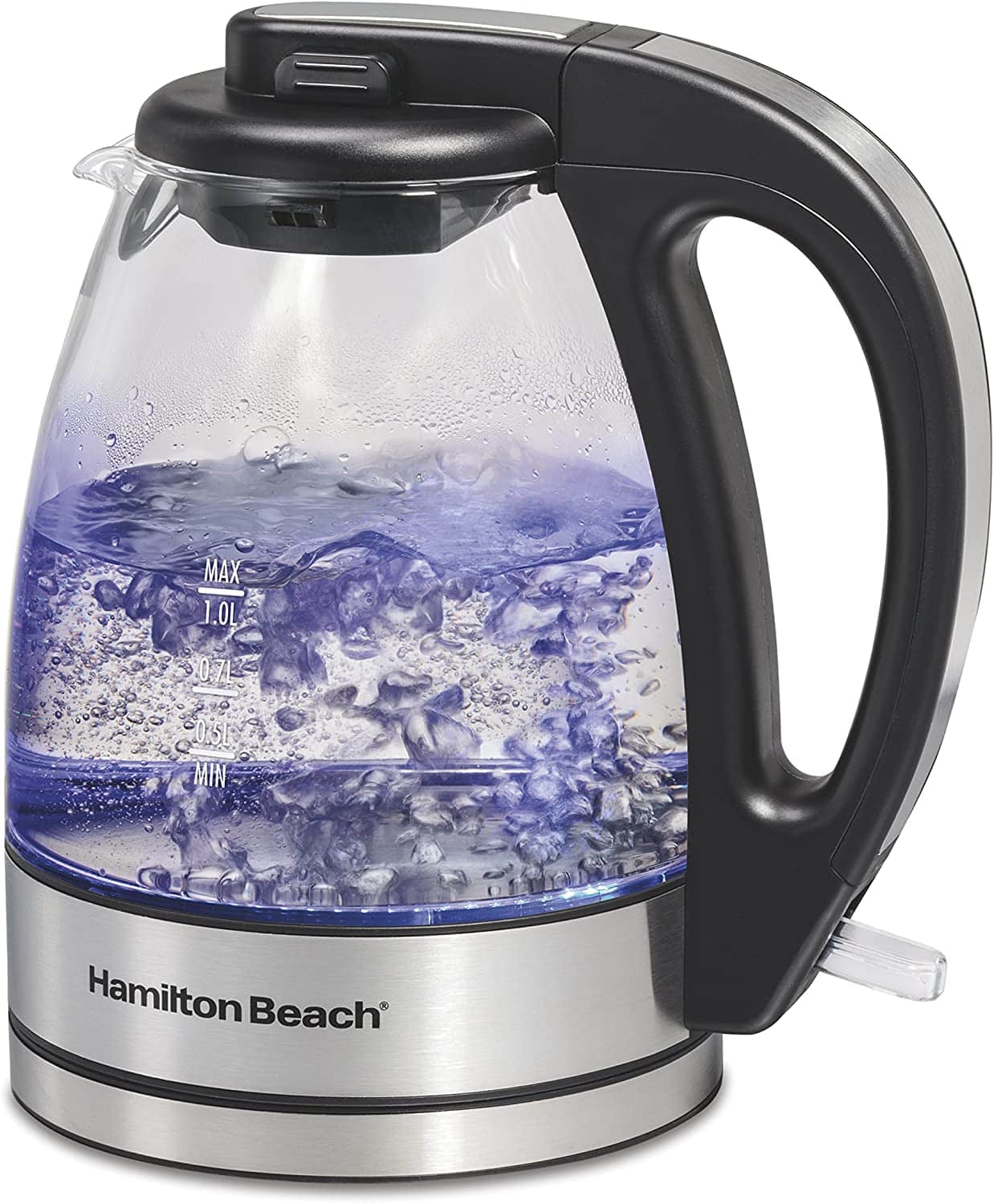 This sleek-looking kettle can hold one liter of liquid and comes equipped with a blue light that turns on once the water begins to boil. It automatically shuts off once it reaches the perfect temp.
The Kitchen Gizmo Snap N' strain's universal design will take the strain out of straining. This top-quality heat-resistant, silicone colander is the newest, most practical way to get your food strained thoroughly while avoiding transferring the food out of the pot.
Decorate salads and sandwiches like a pro with this handy-dandy avocado tool that cleanly removes pits and slices seven perfect pieces.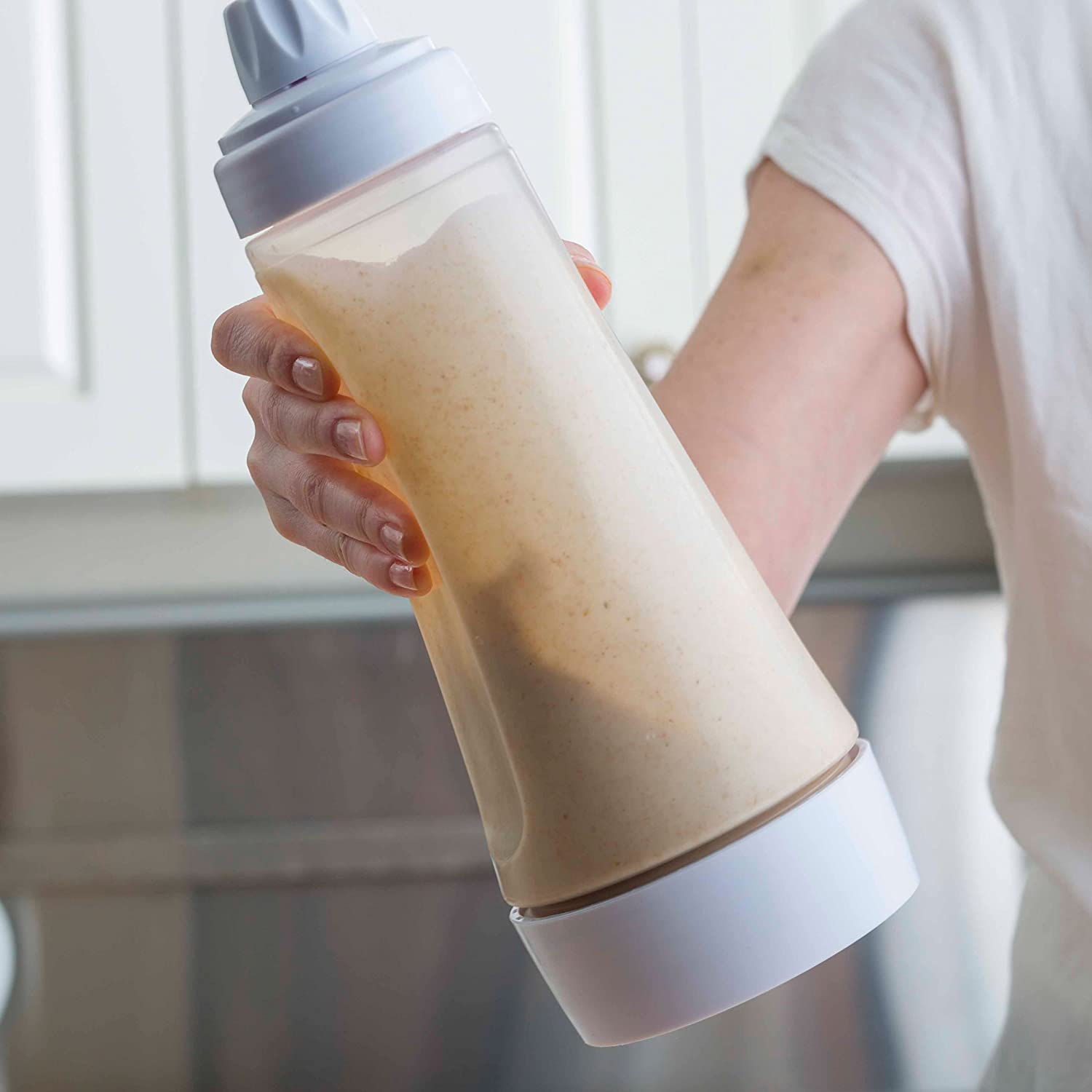 The fastest, easiest way to make smooth batters for pancakes, waffles, crepes, and more. Simply add ingredients, toss in the BlenderBall, and shake. The batter mixer cleans up in less than 30 seconds.
With five blades and an easy-to-use design, these shears will help you chop up pretty much any kind of leafy green or herb. They also come with super-sharp kitchen scissors that can cut through meat or fish.
Vegetable Chopper is a versatile all-in-one kitchen tool that is perfect for preparing salads, salsa, onions, garlic and more. It delivers fast, consistent results and sports an impressive 4-cup (1.2L) capacity. Its space-saving design eliminates the need for bulky equipment in small kitchens while its catch tray minimizes messes.
To deal with microwave messes, Angry Mama's steam cleaner is a faster and easier way to wipe dirty without scrubbing or using harsh chemicals. The steam microwave cleaner is made of durable environmental protection PP material, non-toxic, will not release harmful substances for the human body in high-temperature environment.
Read More on Inspiring Savings
5 Frugal Tips to Save on Christmas Shopping
Take The Stress Out of Christmas! – 10 Helpful Tips To Help You Relax