Estimated reading time: 7 minutes
Are you struggling to find the perfect gift for your child's elementary teacher? Every year, students and parents wrap up well-meaning gifts for their favorite teachers. Look no further. I dug deep and researched teachers to bring you this list. Find the best gift ideas for teachers on a budget.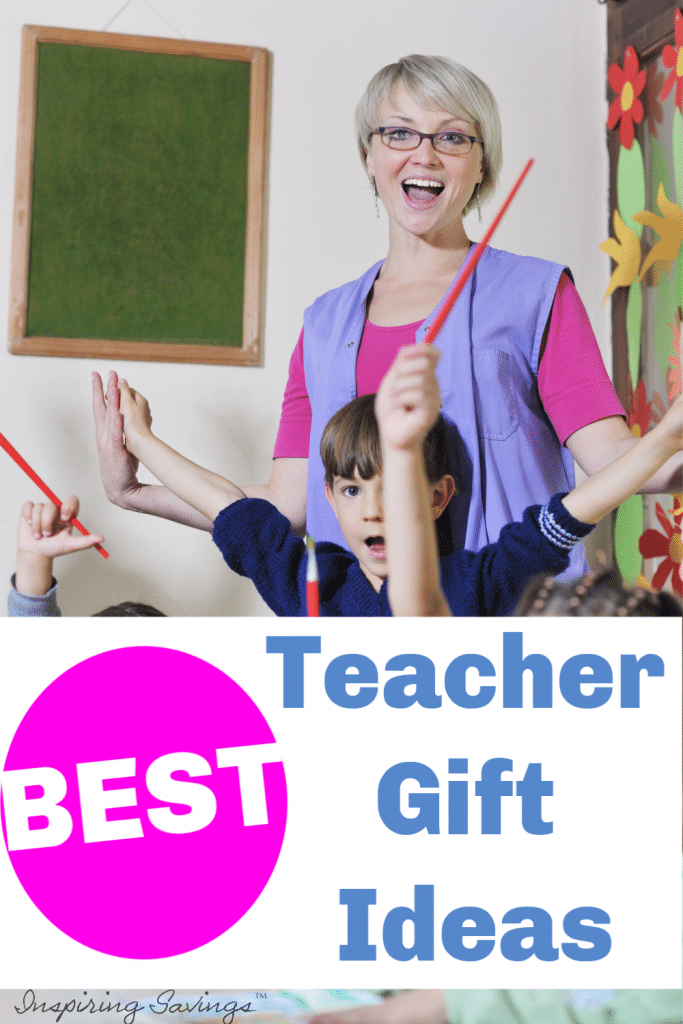 The Best Gifts Ideas for Teachers – What Elementary Teachers Really Want
My sister and many of my cousins are teachers. Somehow, they were all bitten by the education bug as it runs in the family. This year I have decided to take all their suggestions and come up with The Best Gifts Ideas To Buy Teachers with a concentration on Elementary Teachers.
I dug deep into their brains and figured out "What Teachers Really Want". After All, we want to shower our teachers with love, a gift or two, and show them how much they truly mean to us.
They are continuously shaping, molding, and teaching our kids. My frugal mind does not want to give them a gift that they don't want or need. I do want to spend my money wisely and also give a gift that is useful to them.
The most important thing to know about gift-giving to your child's teacher is to know a little about that specific teacher.
Such as; How long she/he has been teaching? If your teacher is an established elementary-age teacher, she/he probably does not need any school supplies or books for their classroom. The opposite will hold true if this is a newer teacher. They will love all the extra items.
I have to be frank for a moment. I often see quite a few teacher gifts in the form of arts and craft projects. Around Christmas time, Teacher Appreciation Week, and the end of the school year, teachers are showered with mugs, lotions, knick-knacks, frames, and cutesy projects galore.
What is a teacher to do with all of these things? Don't get me wrong, teachers love those gifts from the heart. They especially love our genuine thoughtfulness and that you have gone out of your way to think outside the box.
You will also want to see our Holiday Gift Guide for this year. I cover gifts from the picky teen all the way up to the grandparents.
Teachers truly love to feel appreciated. But a person can only use so many frames, mugs, etc, Today, I am going to cover some of the best suggestions I have received and share them with you. They are not complex and they are not expensive.
(*Please Note: teachers do not "expect" gifts and a handwritten note is wonderful, too!)
The Best Gifts Ideas for Teachers – Elementary
If you'd like to thank your child's teacher with a gift, you might be interested in choosing something that your child's teacher would truly appreciate.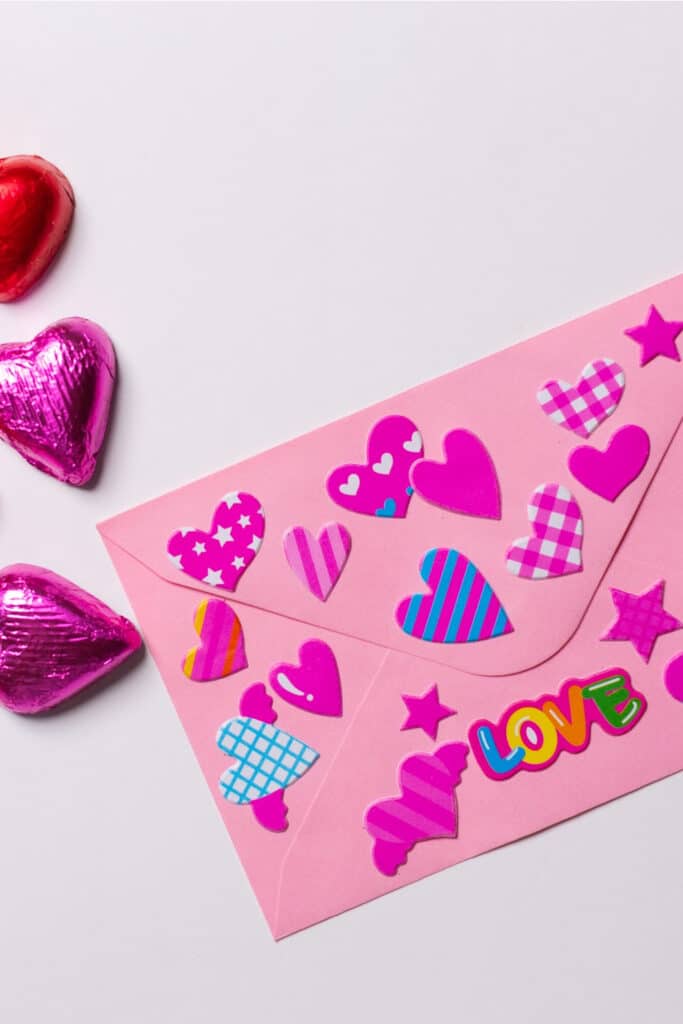 Gift Cards
What kinds of gift cards are best? An Amazon gift card can be used for practically anything. How about a $5 card to the local coffee shop if your budget is small? Even non-coffee drinkers can find something to eat or drink at Dunkin Donuts or Starbucks.
Teachers also love gift cards to teacher supply stores.
Here are a few top favorites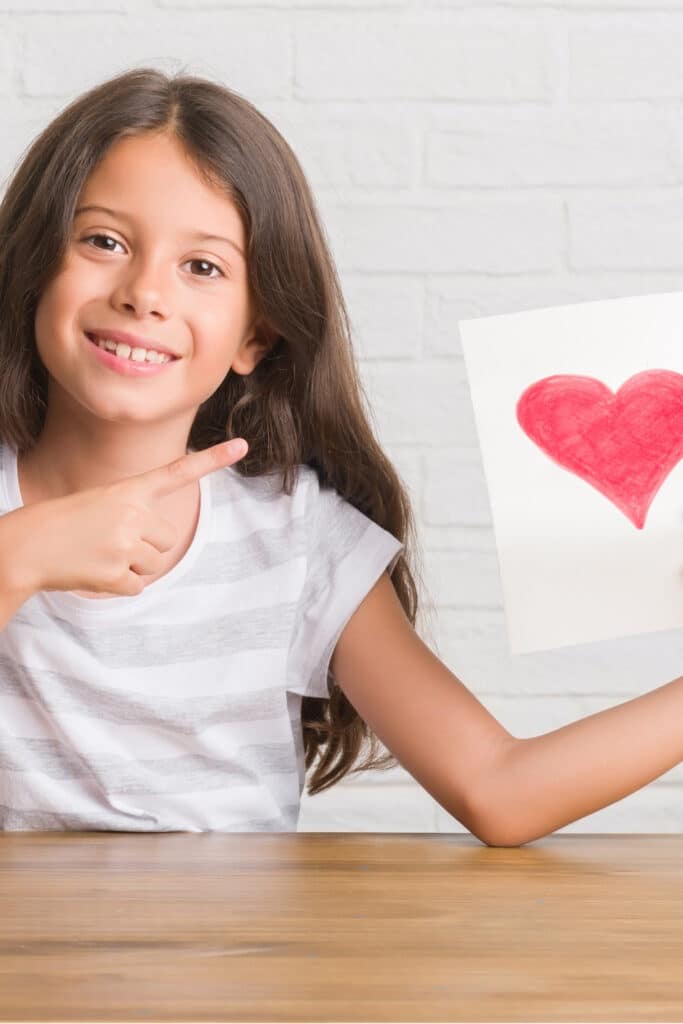 A Gift Thought Up From Your Child
Teachers love their kids and it means a lot to them when the kids take part in showing their appreciation. Guess what? You don't have to get your child's teacher an elaborate gift! It's not a requirement!
Your child will know their teacher best. Have them create a small basket filled with the awesome things his/her teacher loves. Here are a few ideas to help.
Tea or Coffee
Water Bottle
Small Houseplant
Travel Coffee Mug
Don't forget, they love drawings from the kids, handmade Christmas cards, and hugs.
Books for the Classroom
Each year, teachers go through a lot of books. Most of the books are very think level readers and over the year, just by sheer use, they get destroyed. Replacements or even new book additions are great gift ideas.
Your local bookstore is a great resource to discuss quality children's literature and the latest and greatest new releases. Teachers are always in need of new read-aloud and even books for the kids to read, too. Not sure what direction to go in?
Themed books are great (seasonal, holiday, favorite character books). Can't think of anything? Just ask your child's teacher for a list of must-have books.
Gifts That Are Non-School Related
Find out the teacher's hobbies & interests. You don't have to spend a lot.
Ask your kids if they know their teacher best. If you know that your child's teacher is going on vacation this year, why not pack up a small gift basket with suntan lotion, beach towels, or some reading materials? Hey, he/she may be known as a chocoholic, and let's face it, who isn't?
Think of purchasing a collection of handpicked chocolate bars. They'll appreciate it!
Here are some out-of-the-box teacher gift ideas:
There are many great teacher gift ideas to choose from, but regardless of what you finally decide upon, you can rest assured that each and every one is appreciated for the thought and effort that went into choosing it.
For teachers, seeing the faces of the students when you open their gifts is often reward enough.
Items NOT to Purchase – Will Vary by Teacher
Over the years, teachers do receive many of the same items. Oftentimes, they just don't work for them and are donated because the items just are in excess. Here are a few items that are overdone.
Candles, Lotions & Smelly Stuff
Unless you know a teacher's favorite scents, you should stay away from candles and lotion.
Mugs, Mugs & Mugs
Mugs are the #1 gift teachers would prefer not to get. Why? They receive them so often that their cabinets are overflowing. I know there are some really cute coffee mugs out there. Even if a teacher receives just three mugs a year, how many will she accumulate in five years?
Teacher Knick Knacks
The longer they have been teaching, the more they have.
No Homemade Food Goodies
Unless the teacher has a very close relationship with the family, they will not eat any homemade food items. I can't blame them. Plus, just like children, many adults have allergies and diet restrictions.
Other Great Gift Ideas Articles
Easy Melt & Pour Homemade Pencil Soaps Teacher Gift
Easy Shower Jelly DIY Recipe – Get A Spa Experience At Home
Easiest Homemade Dishwasher Detergent Tablets With Essential Oils