Estimated reading time: 3 minutes
The Fetch Rewards app allows you to scan any grocery receipt, automatically earn points on hundreds of brands, and redeem for gifts. Making grocery shopping more entertainingly fun. Plus allows you to save more money on groceries.
Fetch Reward App – Get a Fetch Referral Code
If you're always on the lookout for ways to stretch your grocery budget, then be sure to check out Fetch App Rewards!
This app quieting launched this past year. I have been testing it out myself before passing on the information.
You see, many savings apps have come and gone over the years. Often, some do not even make it to the scene after their "soft" launches.
The fetch Rewards App is a scan-and-go app that I see a lot of potential in.
Fetch Rewards is a brand-new app that rewards you in points when you make grocery purchases on select products at any store.
Right now, when you download their app, you will be able to earn an instant $2 or 2000 points. In order to do so, you must enter this referral code FJ8FR.
If you want to save even more money by using your phone. Check out these Must Have Money Saving Phone Apps. and if you want to save money using coupon, make sure you check out this post to find the best printable coupon sites.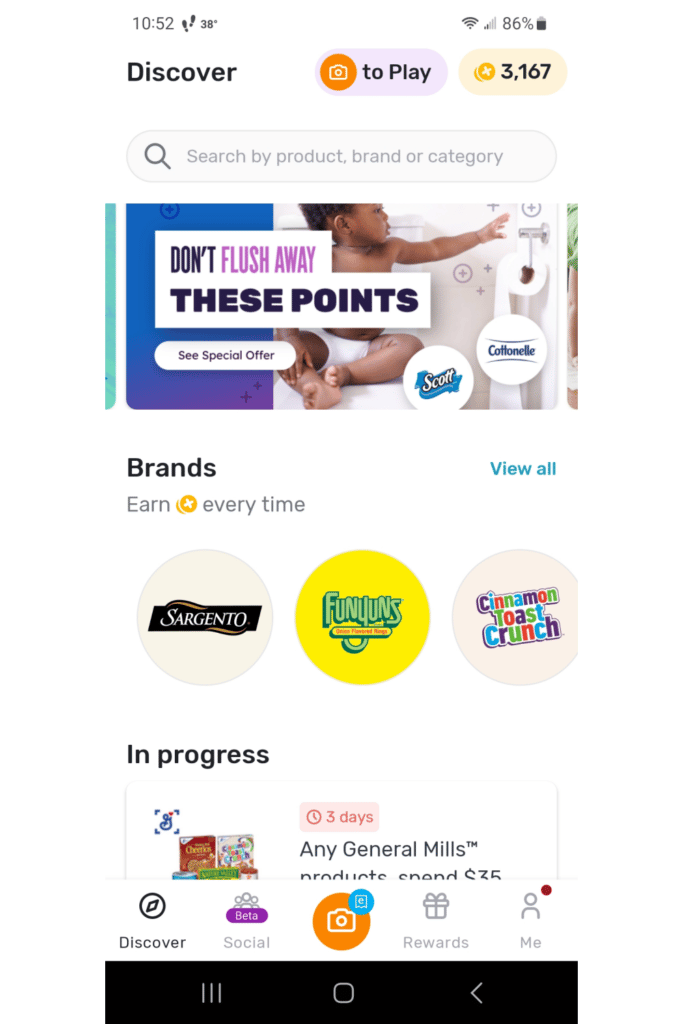 About Fetch Rewards App
Fetch Rewards is a mobile app that rewards shoppers for scanning their grocery receipts from ANY store.
They have partnered with over 250 brands (and growing) to make it as easy as Scan and Tap to earn free rewards.
There are No store limitations, no having to clip special deals in order to save, and no waiting days or weeks for your rewards.
How Fetch Rewards App Works
You can download the app for free on iTunes or Google Play and try it out for yourself.
Use referral code FJ8FR when signing up to get an instant 3000 points or $3 (HURRY ENDS SOON) bonus points after your first completed redemption.
Shop at any store for grocery and household products as you normally would.
Scan your receipt to get points back on participating brands. You also receive points just for scanning your receipt (25 points). You can also take advantage of rotating special offers and scan bonuses to earn even more points.
Earn Rewards with Fetch App
Once you reach the threshold for any of the rewards available, you can trade in your points for gift cards such as Visa, Target, Amazon, and more. You can begin cashing in for gift cards once you collect 3,000 points.
This seems like a super easy way to earn a little extra on your grocery purchases!
Just remember to scan your receipt after your grocery trip each week, and your points will be automatically added to your account.
What a fun and easy way to earn extra cash!
Read More on Inspiring Savings