Estimated reading time: 6 minutes
Don't waste your money on a fancy restaurant! Save money by eating at home. People who cook at home more often, rather than eating out, tend to have healthier overall diets without higher food expenses.
Save More Money By Eating at Home & Become Healthier Too
You don't need a food course to know that eating at home will save you more money each month. How many of you have a kitchen full of gadgets you have never used?
In order to unlock savings at the grocery store, we need to demystify the art of frugal cooking. Let's start by pulling out your favorite frugal recipes and head to the kitchen. We are going to dive into a frugal conversation on purchasing groceries at the store versus eating out at a restaurant. Eating well at home is important.
Did you know that the average American family eats out 3 times a week spending between $225-$400 each week on restaurant food? That is a huge chunk of money out of the monthly grocery budget. Why do we spend so much money on eating out? Going out to eat is just easy, not to mention quick and convenient.
We don't need to eliminate going out to eat, just scale it back some and use it as a once in a while "Treat".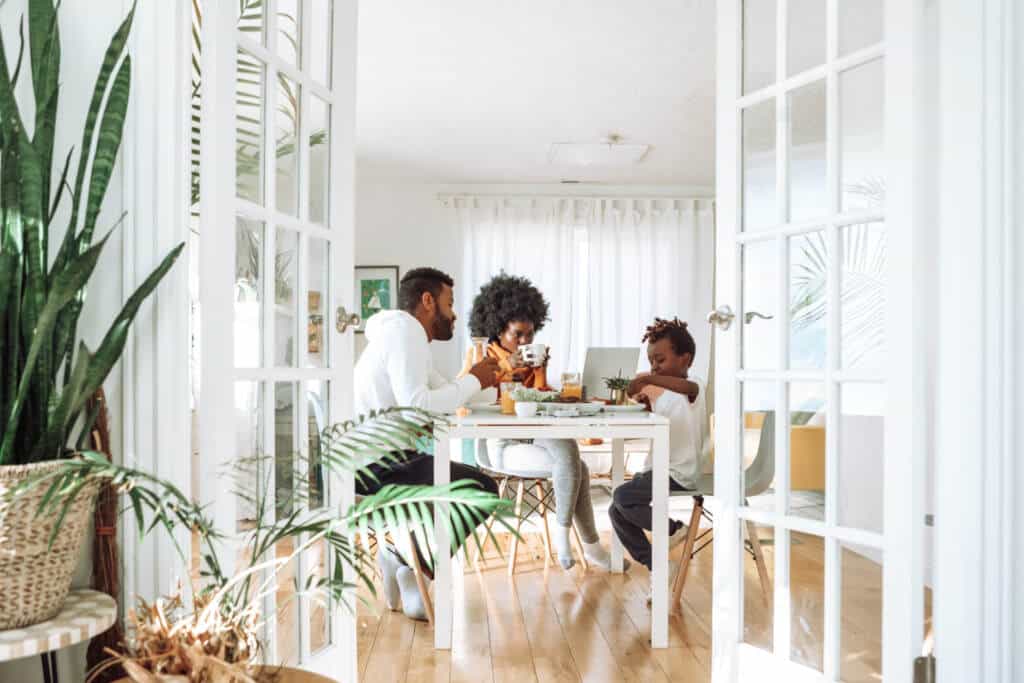 Eating at Home is just Healthier
When a family eats at home, they not only pay less than what they would pay at restaurants. Also, the food you purchase at the grocery store will often be of better quality at a better price. Restaurants often buy in bulk to keep pricing low.
When you choose to eat at home and prepare your meals, you have control over the ingredients. This provides the opportunity to select foods that lead to good health. However, you also have the same control over purchasing processed foods that are faster and easier to dish up.
These choices can lead to health problems. Eat at home, to me means cooking from scratch.
How To Save Money By Eating At Home
Create a Menu for the week
It is a good idea to schedule a day and time for writing out a weekly menu plan. Not only does menu planning save you extra time, but it can save you more money as well. Planning your meals each week based on your grocery stores sales flyer will help cut down on costs.
Menu planning doesn't have to take hours. In fact, there is some really great app that can help along the way. You can view that article here.
If you are a pen-to-paper kind of person (like I am), you can print up our Weekly-Meal-Planner printable.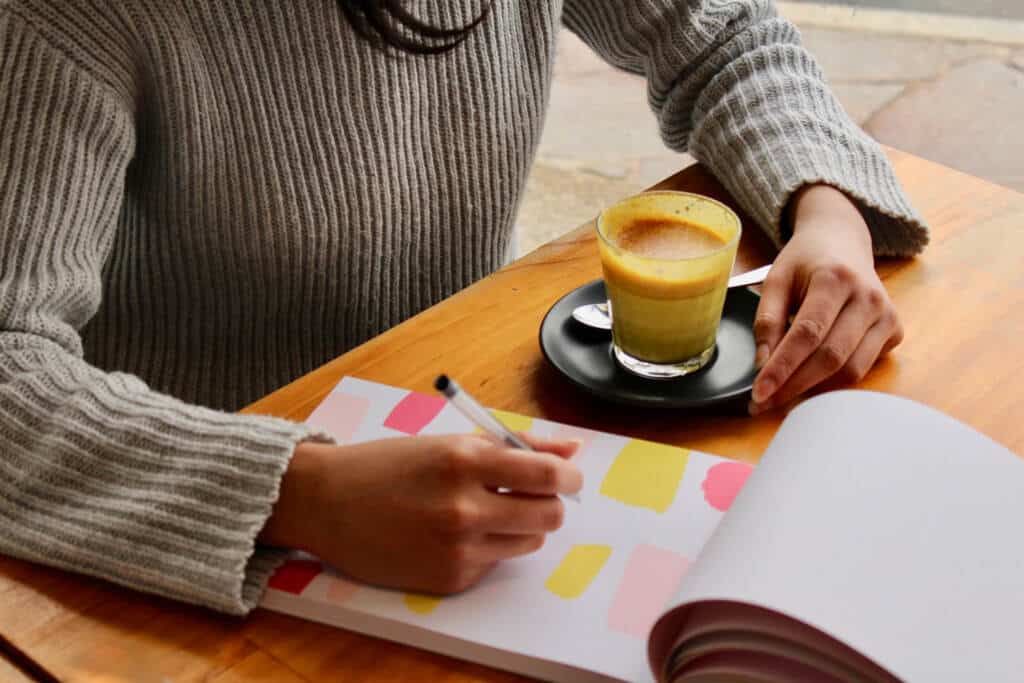 Want to learn more about menu planning?
See some of our favorite menu planning articles.
From Planning A Menu To Food On The Table, Bringing It All Together
Prep Healthy Lunches. Prep all your lunches the night before. If you know that you aren't going to have the time to do it the night before, set a time a few days in advance. There is no wrong way to prepare. I have friends who meal prep on Sunday for the entire week. Another great idea!
Declutter where your family dines. Don't let your dining room table become the catch-all area for bill, books or other items. Make it a cozy place for dining, make a centerpiece and decorate with fun or colorful place-mats. Eating as a family is a huge plus. For us, it is the hub of conversation and catching up on our day.
Tips To Saving Money at The Grocery Store
Read the sales ads before

, and stick to buying what's on sale

Write your shopping list beforehand based on: (1) What's in your cabinets? (2) Meals you plan to make Food that you know your family will eat
Don't get distracted by the great marketing displays
Check out the store's online coupons
Go to the cheapest grocery store in your area (Aldi, Farmers Market or International Grocer )
If you have time, go to multiple stores and just shop the sales ad at each. Watch this video on loss leaders and how they can save you money.
Tips for Eating Out
Eat at a restaurant that takes coupons. Entertainment Books feature two-for-one dining specials at many sit-down restaurants. Similar coupons can be found in the telephone's yellow pages and newspapers' entertainment section. You may want to plan your dining based on the array of available coupons. Believe me, there are lots of choices based on coupons.
Eat at restaurants that offer frequent dinner discounts. We like to choose a place where kids can eat free.
Eat at less costly restaurants. Save the fine dining restaurants for special occasions like birthdays, anniversaries, and graduations. Head to the family restaurants that often feature children's menus or mid-priced meals.
Eating out can be enjoyable when you don't have to worry about the expense. We all need a break at times from the kitchen.
Other Family Frugal Articles
10 Grocery Items You Never Knew You Could Freeze
6 Food Purchases That Kill Your Budget