Estimated reading time: 6 minutes
Get your finances organized and all in one place. Learn How to create a budget that works and customize it to your needs. Stop living paycheck to paycheck and start living.
How to Easily Create a Budget!
It may sound scary when someone mentions the word 'budget', but it doesn't have to be. Even if you have never had a budget before, it doesn't have to be complicated.
You don't have to be a numbers person to create a budget, either. You just have to have the will to get started.
We all want to be better with our money.
That doesn't mean you need to spend less. The real eye-opener here is learning about your spending habits and making necessary changes.
BUT WAIT!!!
Did I mention changes? 
Your changes may mean you want to get out of debt or reach a savings goal.
These changes may also only need to be temporary until you reach your financial goal.
That is why you need to create a budget.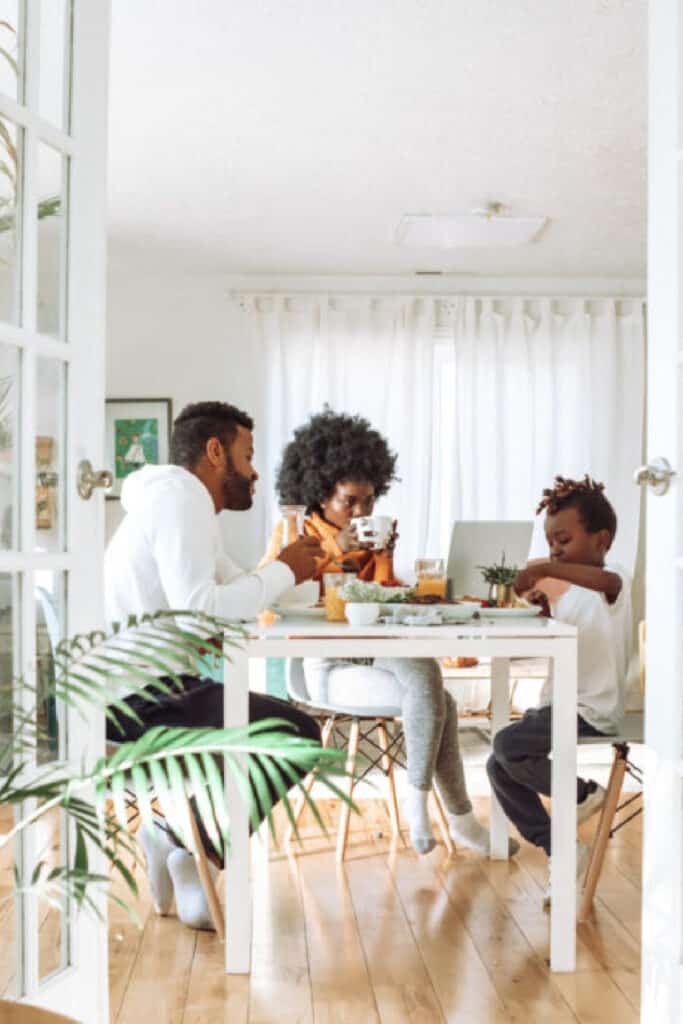 Finding YOUR Why!
When my husband and I began our journey to become debt-free, we had to look at everything.
One thing we did was to sit down together and create a budget. It wasn't easy.
We laid it all out on the line.
I still remember seeing our expenses and income in writing for the first time. It was shocking to see that we had not been in better control of our finances.
Make sure you understand why your family needs to be in control of your finances and WHY you need to create a budget.
What are your goals? Reach out and find our WHY.
This will help you push forward.
Tips To Help You Create A Budget
Before you begin, make sure you have everything you will need to prepare your budget.
These will include (but are not limited to):
Bank Statements
Pay stubs
Monthly receipts to various stores
Credit Card statements
Personal/Vehicle Loan information
Monthly utility statements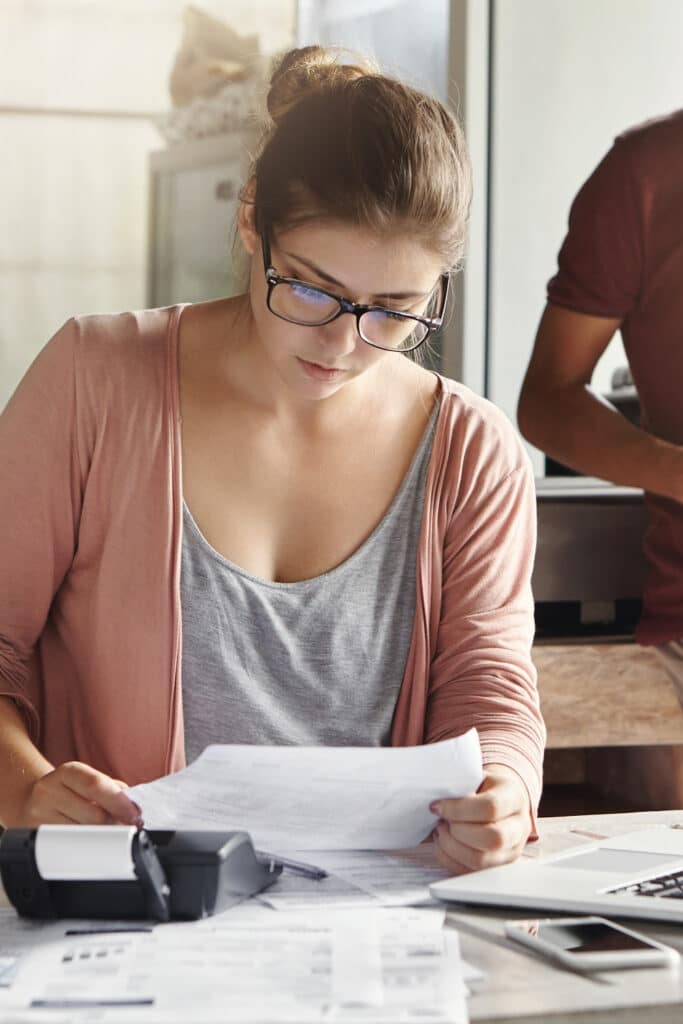 Step 1 – Start off with listing your income sources.
Figure out what your monthly income is from take-home pay or extra work you may do.
If you have any money coming in during the month, you want to write it down.
This will give you a figure for your monthly net income.
This is an important place to start since this is the actual money you have to work with each month.
Step 2 – Expenses can be tricky, but you want to begin with the expenses you have that occur each month and are fixed.
Things like rent or mortgage, car payments, utilities, insurance, phone, and any loan or credit card payments that are regular.
These payments will probably stay the same, so you want to have these expenses listed separately.
Step 3 -Look at expenses that can fluctuate.
These expenses are easier to adjust than fixed monthly costs.
Some of these expenses you will need to just average for the month, such as groceries, haircuts, entertainment, and dining out.
You will want to put a number down for each of these variable expenses, just so you have an idea of how much you are spending in these areas.
If your expenses are more than your income, you will need to look here to find places you can eliminate spending.
Step 4- One thing you don't want to leave out of your budget is savings.
This would include retirement savings, as well as an emergency fund for unforeseen expenses.
You should work on your budget so that you can put money in savings each month and still have enough to pay your bills.
Have part of your paycheck automatically deposited and you won't even miss it.
If you want to transfer your budget from a written one into something electronic, please check out my previous post on the Best Budget Apps.
Step 5 – Making Changes to Your Budget
After you complete your budget for the first time, you are going to feel a wide range of emotions.
Don't be shocked if you may be left in tears. 
As mentioned above, it happened to us. But, once we started to rework the numbers, I began to feel better. 
I started to feel like I could do it and YOU CAN TOO!
It is starting to make some necessary adjustments. It is not a fun thing to do, but what is more important?
A roof over your head or dinner out?
Do you really want to get out of debt or do you want to go on a fun vacation with your family? These are decisions only you can make.
If you are willing to scale back now and work yourself out of debt, it will be worth it when you can buy those new shoes without any guilt!
You may also find a few hidden things that could be eliminated as well.
Go through this list and see if you have a few "hidden" expenses.
YOU DID IT!! Congratulations.
Budgets are not easy nor are they fun, but once you have one set up and continue to refer to it, it will work.
You will find it helps as you are now telling your money where you want it to go rather than it telling you where it is going to end up each month.
Financial control – it is such an amazing feeling.
Now, there is one last point I need to make.
This budget you created should be reviewed frequently. Whether that means every 90 days or every time you get a raise or an added bill.
Don't just sweep your new plan under the rug.
More Budgeting Tips & Tricks
6 Food Purchases That Kill Your Budget
Tips For Teaching Kids About Money & Budgeting