Estimated reading time: 7 minutes
Instead of going into debt on extravagant gifts, get smart about Christmas shopping. Stay within your budget. Here are tips on how Shop Smarter for The Christmas Season.
Easy Tips To Shop Smarter For The Christmas Season
The Christmas season can be a real budget-buster if you let it. That's why you need a gift-giving Shopping plan.
This is why is it so important to Shop Smart For the Christmas Season. Don't let this season hinder your budget and make you regret the love and effort you put into making your purchases. You don't need to continue paying off your Christmas debt into the New Year.
Of course, your planning may be all in vain if you don't learn to shop smarter. That's where I can help. I have compiled a great list of tips and tricks to help you Shop Smart For The Christmas Season.
Set a Budget
The first step to saving money is to set a budget and stick with it. For many families, Christmas comes not once a year, but lingers on for months!
A budget is more than just a piece of paper, it is a plan of action. And you don't want to end up making up the difference well into the new year.
Looking at your financial vision for the Christmas Season will help you stay in touch with the amount of money you should be spending.
Start with a list of people that you would like to shop for, then allocate an amount you would like to spend. Keep in mind, you want to find the best deals possible to keep your spending to a minimum.
Shop The Sales
There is no reason for you to ever pay full price! Paying attention to sales throughout the year will help you greatly save. The first thing to recognize is shopping immediately after the Christmas Season can save you BIG BUCKS!!!
Christmas decor, wrapping paper, and cards all go on sale after the holidays. Markdowns can be as low as 75% off.  Purchase what you know you will need, then just store them away until the next Christmas season.  Kids' toys typically go on sale in late summer as retailers scramble to clear shelves for the hot new toys for Christmas. 
Keep an eye out on sales around other holidays (like Mother's Day and Father's Day) to stock up on gifts for the Christmas season. Thinking ahead by purchasing extra toys for donations or birthday presents.
Use Coupons, Promo Codes & Rebate Sites
If it allows pair those sale items with coupons and coupon codes when shopping online or in-store.  
Many department stores offer coupons to customers on their mailing lists. Printable coupons can help you trim the costs of your Christmas meal. And online promo codes can help you get big discounts and free shipping.
Use smartphone apps like Ibotta and Fetch to earn cashback on your Christmas grocery shopping.
Shop For Christmas Year-Round
Smart shoppers know that the key to saving on gifts is to shop year-round.
 You don't just need to shop for Black Friday sales to find great discounts.  You'll be able to find quality items all year long and you can find them on sale.
By shopping over time, you can budget in your Christmas Season. One of the big benefits is not getting hit with a larger amount of debt all at once.
It will make it easier to budget, pay and help decrease stress. By shopping all year round, you'll be able to spend more time with your family when it matters most. Especially now that every year Black Friday opening times are diving into Thanksgiving dinner.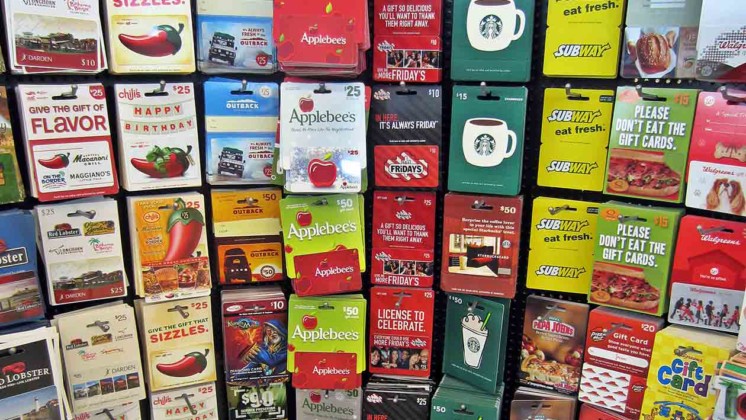 Purchase Gift Cards
Come November, we will start to see promotions that include special bonus offers.
Such as purchasing $50, getting an extra $10 or purchasing select gift cards, or getting 4 times the amount in gas savings. Use those deals to stock up on gift cards for gifts or savings on gas.
 Restaurants and retailers want your business, so keep your eyes peeled for valuable savings.
Don't forget to check out the website Raise.com (read more here about this site). Raise.com lets you buy and sell gift cards online, and according to them, they are the largest online marketplace for gift cards. You can purchase gift cards at a cheaper rate than purchasing at a stand-alone store.
That $50 gift card may just cost you only $40 and you just saved $10. LOVE THAT!
Secondhand Gift Purchases
Not every gift you buy has to be brand new. Kids can really put wear and tear on items if you were given or purchased used items that look brand new, I say DO IT! Believe me, your kids will have no clue the item was purchased used. It is still new to them.
 You could also re-gift something you no longer need.  
You'll save money and give new life to old items. I also know that there are a lot of valuable gifts that are used that you won't be able to find anymore (they just don't make them).
Consider Consumable or Home Made Gifts
Making or buying tasty treats or hand-crafted items can really put the joy back into Christmas.
There is nothing more special than getting a gift that had you in mind from the moment it was made. You can pamper your family with homemade soaps or lotions you've bought on sale with coupons.
Think about building your own baskets based on a theme night (movie night: Fill with popcorn and snacks for a family movie night. You can include a Redbox code too).  Consumable gifts can be affordable when you find great deals, plus they don't leave clutter since they are being used.
Don't Give Traditional, Give an Experience
Not all gifts have to be things or tangible items. Instead of racing around the mall or trying to find time to shop online, plan to spend time with your loved one. Arrange a family night out or a special outing. You can shop for discounts on those experiences through sites like Groupon or LivingSocial, and not have to worry about gift-wrapping or gift clutter.
Using these ideas will help you save money and make the holiday season simpler, too.
What are some ways you shop smarter during the Christmas season? We would love to hear from you. Leave us a comment below.
Other Great Articles Pertaining to The Christmas Season
5 Frugal Tips to Save on Christmas Shopping
Let's Take The Stress Out of Christmas
How To Stop Impulse Buying Online This Holiday Season