Estimated reading time: 15 minutes
A list of National 2021 Veterans Day free services or discounts, includes free or discounted hotels, haircuts, car washes, and many more deals specifically for veterans and active-duty military.
Veterans Day: Where To Get Free Meals and Deals
Being raised in a military family I have seen & felt firsthand the hardships that military families endure. It is of GREAT pleasure to say, THANK YOU for your service!! I want to mark this special day by presenting to you a list of Veterans Day Discounts & Freebies you can enjoy.
Each year businesses honor Veterans and Service Members by offering Veteran's Day discounts on goods, services, and dining. Please make sure you bring your Military ID with you. Also, make sure you pay attention to the dates listed below. There are some offers that are occurring after veterans' day.
Be sure to bring your military identification card, shopping list and appetite.
Veterans Day meals started as a tradition shortly after September 11, 2001 as a way to directly support, honor, and say "thanks" to America's military veterans
Wondering about Year-Round Military Discounts? You can check out this comprehensive list.
Expect Veterans Day discount changes
Just because that restaurant you love is still offering a Veterans Day discount this year, it may not be safe to assume it's the same discount offered in years past. Pay attention to the details. Not all franchise locations participate in their national chain's Veterans Day programs — be sure contact your nearest establishment to make sure they are participating.
How to Get Veterans Day Free Meals Deals
A few things to remember before you head out to grab your free meals and discount offers.
You will need a form of Military ID
May not be valid for spouses or dependents
Not all locations participate
This isn't a right or a privilege, but a gesture of thanks
Please remember to tip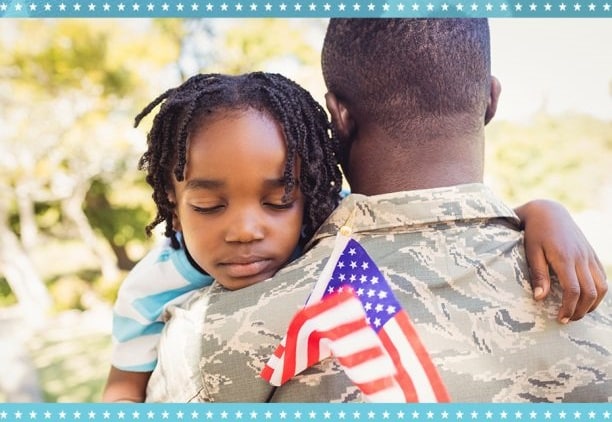 Veterans Day Discounts 2021
*Not all have been actively confirmed as of yet.
All Seasons Uniforms – is a family run business that provides everything from industrial work uniforms to fashion and casual wear, offering 10% off to all Veterans. To get your discount, fill out this form.
Amazon – has changed their discount this year for Veterans. While there is no specific Amazon military discount, the savings through certain subscriptions like Amazon Prime can help U.S. Armed Forces members in a variety of different ways through their exclusive features of owning a prime membership. This year they will not offer a discount on a Prime membership.
Aspen Dental – On November 6, 2021, over 600 Aspen Dental offices will be offering free dental care to veterans in honor of Veteran's Day.
Big Lots – All veterans and active military get 10% off, everyday. To redeem in store, show valid military or veteran ID to cashier. To redeem online, sign in to your BIG Rewards account and enter promo code SERVICE10 before checkout; discount will be automatically applied.
Brakes To Go – Brakes To Go is showing their appreciation by offering veterans or people in active duty 10% off their entire brake repair service for the entire month of November with a valid military/veterans ID or VA benefits card.
Christmas Tree Shops – Take 20% off your total order – valid all veterans and active military. Must show valid ID at check out.
Crunch Fitness – Is offering veterans, active-duty military, and their families a free week of gym membership from November 8-14 at 187 participating gyms across the country. Guests will also have the opportunity to join Crunch with a specially reduced $1 enrollment fee and receive.
Dollar General –  20% Off at Dollar General for Active Military and Veterans while shopping online or in store, valid 11/11 – 11/14 only. Must create a Dollar General account.
Hannaford Supermarkets – All veterans and active duty military can enjoy 10% OFF your full shopping trip this Veterans Day. Simply shop on November 11 and kindly identify yourself to the cashier as veteran, active duty military or family member and receive a 10% discount on your purchase.
Home Depot – Offers a 10% discount to all Veterans during Veterans Day, Memorial Day and Independence Day. Home Depot offers the 10% discount year-round to for active duty and retirees.
FAMR – Is offering a 10% discount on their VOSB (Veteran Owned Small Business Certification) service throughout November. VOSB empowers veteran-owned businesses to be eligible to vie for federal contracts. For every VOSB sold in November, FAMR will donate $50 to the Wounded Warrior Project in honor of American veterans.
Foot Locker – Veterans, Servicemembers (Active, Guard, and Reserve), and their immediate families with a Foot Locker Veterans Advantage Card receive a 20 percent discount every day of the year. That offer is good both online and at any store location, including Foot Locker, Lady Foot Locker, Kids Foot Locker, Foot Action, and Champs Sports — even on sale items.
More Veterans Day Discounts
JW Marriott San Antonio Hill Country Resort & Spa – The resort will salute active and retired military service members with 20% off best available rates. With a valid military ID, all active duty and retired military members can take advantage of the "Thank You For Your Service" offer. Service members can book now through November 13 to take advantage of the deal using the booking code "M0F".
LL Bean – Is offering 10% off your order. You will need to sign up for a SheerID account to receive your discount offer.
Lowe's – All Veterans receive the 10-percent discount on Veteran's Day, Memorial Day and the Fourth of July. The offer is available in stores only and is limited to in-stock and special-order purchases of up to $5,000.
Ocean State Job Lot — All Active Duty Military and Retired Personnel, Veterans, National Guard, Reservists, and their families spend $20 or more get back 40% on a crazy deal gift card. Valid on everything in all stores. Valid 11/4 – 11/10/2021.
Publix Grocery Stores – As a token of appreciation for their military service, veterans, active military and their families can save 10% on their groceries this Veterans Day, Thursday, Nov. 11, 2021. To receive the discount, customers should present their veteran or military ID card, discharge document or a driver's license with veteran designation at checkout.
Samsung's Military Discount Program – All veterans, active military members and their families can enjoy as much as 30% off on phones, tablets, smartwatches and more when shopping on Samsung.com. This includes products such as Samsung's new Galaxy Z Flip3, Galaxy Z Fold3, Galaxy Watch4 and Galaxy Buds2.
Target – Target is offering 10% Military Discount on In-Store & online Purchases October 31st to November 13th, 2021! To get this promotion, you will need to Register HERE. The coupon will be sent available through Target Circle.
Tractor Supply – This Veterans Day, customers with a valid military ID or proof of service and their dependents will receive 11% off their entire purchase at Tractor Supply. This discount will be offered on Veterans day and will be available at all of Tractor Supply's more than 1,725 locations nationwide.
Verizon Wireless – As a valued active service member or veteran, Verizon offers a listing of discounted services for Veterans.
Walgreens – Is offering a four-day in-store discount to all veterans and active duty military personnel as well as their family members. On Thursday, Nov. 11 through Sunday, Nov. 14, veterans, military and their families will receive 20 percent off regular price eligible store items* at any Walgreens or Duane Reade drugstore nationwide.
Veterans Day Free Services
Great Clips – Veterans and current active members who are serving can get a FREE Haircut at Great Clips on Veterans Day!
Hoffman's Car Wash – This Veterans Day, all active or retired military personnel can receive a free Hoffman car wash and a Hoffman Jiffy Lube Signature Service oil change for $9.99.
Colonial Car Wash – Free Car Wash for veterans & active military on 11/11
Free Fishing Days – Veteran's Day has been declared a free fishing day. Anyone can fish the fresh or marine waters of New York State and no license is required.
Inns & B&B Free Night Stay – Inns and B&Bs throughout the U.S. and Canada will open their doors to thank veterans for their service. Dates vary by state and Inn. New inns and B&Bs will be added daily.
Mitsubishi Motors – Has announced a special Veterans Day Discount. When combined with its standard, year-round military discount, this now provides one of the industry's strongest incentives: $1,000 off the purchase price of a new Mitsubishi vehicle to active-duty military and veterans through November 30
Motels – 10% off hotel booking at select hotels with verified Troop ID.
Sport Clips – Veterans and active-duty U.S. service members with proof of service can stop in on November 11, to get a free haircut at any participating Sport Clips.
US National Park Service – The U.S. National Park Service is waiving fees at most of its day-use recreation sites over the Veterans Day holiday weekend, 11/11. Go online to find a national forest or grassland near you.
World of Coca-Cola in Atlanta – Military members (active duty, reserves and retirees) can enjoy a visit to World of Coca-Cola free of charge year-round, but on Veterans Day, World of Coca-Cola wants to show some extra gratitude to the men and women who serve our country. From Friday, November 5 to Sunday, November 14, the Atlanta attraction is extending members of the Armed Forces a special offer to purchase up to four general admission tickets at half-price. Members are invited to share a memorable visit to World of Coca-Cola with friends and family in honor of the holiday, complete with a stop by the recently launched Scent Discovery experience. Tickets can be purchased online here, and members will be asked to present their valid Armed Forces ID when they arrive at the attraction
Veterans Day Free Meal Deals
We have not confirmed all list restaurants as participating in 2021. Those not confirmed are indicated with *
Applebees — Free Signature Entree for veterans & active military on 11/11
Bob Evans – Veterans and active-duty military get a free meal from a select menu on November 11. Dine-in only.
Bruegger's Bagels – Will receive a free coffee any size with purchase on November 11th.
Buffalo Wild Wings — Veterans & Active Military Members will receive 10 Free Boneless Wings and fries all day on Monday, November 11, 2021. Dine-in only or take out. Military ID or proof of service required.
California Kitchen – All veterans and active U.S. military to enjoy a complimentary entree and beverage at all participating CPK locations nationwide* in recognition of and gratitude for their service.
*Carrabba's — No update for 2021
More Restaurant Veterans Day Freebies
Chili's – Veterans and active-duty service members get a free meal from a select menu on November 11. Available for in-restaurant only. Choose an entrée for your Veterans Day free meal below. And they will take it from there.
Chicken Crispers®
Margarita Grilled Chicken
Bowl of Chili or Soup & Salad
Chicken Bacon Ranch Quesadillas
Just Bacon Burger
Oldtimer with Cheese
Cajun Chicken Pasta
Cracker Barrel – honors Military Family Appreciation Month throughout November with several in-store specials for military veterans, active duty military and families with valid ID in its partnership with Operation Homefront.
And the list continues:
Denny's– Offers all active, inactive and veteran military personnel with valid ID from 5 a.m. to noon a free Build Your Own Grand Slam breakfast. This offer is for dine-in only.
Dunkin Donuts – No update for 2021
*Friendly's — Veterans and active-duty military get a free All-American meal for lunch or dinner, which consists of the All-American Burger, served with a side of fries and a drink on November 11. Dine-in only at participating locations.
Golden Corral — Is celebrating military appreciation night on Veterans day. All Veterans & Active Military on 11/11 from 5 PM to 9 PM will enjoy a dine in experience.
Hard Rock Cafe – Get a with a free original Legendary® Steak Burger topped with applewood bacon, cheddar cheese, a crispy onion ring, leaf lettuce and vine-ripened tomato. The free burger offer includes a side of fries and is available all day long on Thursday, November 11 for any active or retired military member with a valid ID. The Veterans Day offer can also be combined with Hard Rock Cafe's year-round 15% military discount on food, non-alcoholic beverages, and retail purchases from the gift shop for veterans to enjoy with friends and family.
Hamburger Stand – Hamburger Stand is offering veterans and active duty military a FREE Hamburger, Regular Fries and Small Pepsi as a token of their appreciation for their service. To redeem this offer, present your military identification or wear your military uniform to any participating location on Veterans Day (November 11, 2021).
Hooters — On Thursday, November 11, all veterans who present a military ID or proof of service and purchase a beverage at any participating Hooters location nationwide will receive a free entrée from the Hooters Veterans Day Menu (available for dine-in only). The Hooters Veterans Day Menu includes five of Hooters' most popular entrées including:
Buffalo Chicken Salad
Buffalo Chicken Sandwich
Grilled Chicken Sandwich
Hooters Burger
10-Piece Boneless Wings
IHOP — All active duty and Veterans are invited to come in and enjoy Free Red, White, & Blue Pancakes on Monday, November 11, from 7 am to 7 pm.
Krispy Kreme – No update for 2021
Thank you, Veterans, for your service
Little Caesars – Free Lunch combo from 11 am – 2 pm at Little Caesars Pizza locations for veterans and active military on 11/11. Must present a valid military ID.
LongHorn Steak House — On November 11, Veterans can get a Free appetizer or dessert, plus a saving of 10% off their check.
Menchies — First 6 oz. free cups of frozen yogurt to veterans and active-duty military all day on 11/11. You'll need to show military ID or dress in uniform to receive this offer.
Ninety-Nine Restaurant & Pub – Veterans and Active Duty Military purchase any entrée and you'll receive a free lunch from our Veteran's Day Menu. Please present your military ID to your server. For lunch from 11am – 5pm on Veteran's Day, Thursday, 11/11/21.
Olive Garden — Will be offering free meals from their special Veterans Day menu, plus offered unlimited soup or salad and breadsticks. This is open to all military veterans and active duty military members. Valid November 11th.
Outback Steak House — Will be offering a free Bloomin' Onion and beverage. Family members might also find a discount as well as anyone with a military ID for a certain amount of time. Veterans who show proof of service can get this deal. Valid November 11th.
Panera Bread – No update for 2021
Pilot Flying J – Veterans get a free meal at participating locations November 11 through a special offer in the app.
Price Chopper – No update for 2021
Red Lobster – Is offering dine-in guests a free appetizer or dessert on Thursday, November 11. Guests only need to show a valid military ID or proof of service to redeem this offer.Guests may choose their free appetizer or dessert from a special menu.
Red Robin – A free Tavern Double Burger with bottomless fries to all veterans and active-duty military any time between 11/1 and 11/14 for dine-in or to-go. The offer will be automatically uploaded to your dashboard. Click here for details. Click here to join the Royalty program.
*Romano's Macaroni Grill – will offer a free Mom's Ricotta Meatballs Plus Spaghetti entrée this Veteran's Day (Wednesday, November 11) at all U.S. locations.
Ruby Tuesdays – With valid Military ID, you can enjoy a free sandwich with tots or fries on November 11th.
Stewarts Shops – Will be offering 50¢ single scoop cones for everyone on 11/11 in honor of Veterans Day!
Starbucks – Veterans, military service members and military spouses get a free tall (12-oz) hot brewed coffee at participating stores on November 11.
Texas Roadhouse – Texas Roadhouse will hand out dinner vouchers at the stores' parking lots on November 11, from 11am to 2pm. Veterans and active-duty military can redeem their dinner vouchers when the restaurant opens for dinner, through May 30, 2022.
Texas de Brazil – Veterans receive 25% off dinner Monday, November 16 through Thursday, November 19.
TGI Fridays – At participating locations, we will offer a free select entree during lunch from 11am to 2pm on November 11. The entree choices include: cheeseburger with fries, crispy chicken fingers with fries and coleslaw, 6 ounce center-cut sirloin with mashed potatoes and broccoli, or a Caesar salad with grilled chicken.
Wendy's – In honor of Veterans Day, Wendy's® is thanking those who have served or are currently serving in the U.S. Military with a FREE breakfast combo offer* with valid military ID or a Veterans Advantage card.
White Castle – Military veterans and active-duty military who show proof of service can visit a participating White Castle location. Visit on November 11th, and receive a free breakfast combo or castle combo meal #1-6.
Wienerschnitzel – Is offering veterans and active-duty military a FREE Chili Dog, Small Fries and a Small Pepsi as a token of their appreciation for their service. To redeem this offer, bring your military identification or wear your uniform to any participating Wienerschnitzel location on November 11th.
Did I miss any? Please let me know. I would love to share it. My dad is going to be eating like a king all weekend long.