Estimated reading time: 6 minutes
Father's Day is coming up! Let your kids show him how much he's loved. Help the kids make dad something special this Father's Day with an easy, mess-free craft. Go ahead and make Dad smile with this Easy DIY Father's Day Monster Card.
Monster Template Printable Card for Father's Day
Father's Day is fast approaching!
Let your kids show Dad how much he is loved. You don't need to be a master crafter to create this card.
Making this Father's Day Monster Card Craft is a fun and easy way to keep your kids happy while showering Dad with love.
If your kids are looking for homemade gifts and cards to make for Dad this year, they'll love this idea for a homemade Father's Day card.
The results look amazing, and the process is scary cool but super-easy.
This makes this a great Father's Day craft for toddlers, preschoolers, and older kids.
When you are making cards, don't forget about grandpa, uncles, and any other important guys in your child's life.
They will love to make some pretty scary monsters.
Now, I will let you all decide.  Scary or just stinkin' cute? Here's a step-by-step for making this Father's Day Monster card.
It's not hard – I promise!
Let's Get Started – Monsters here we come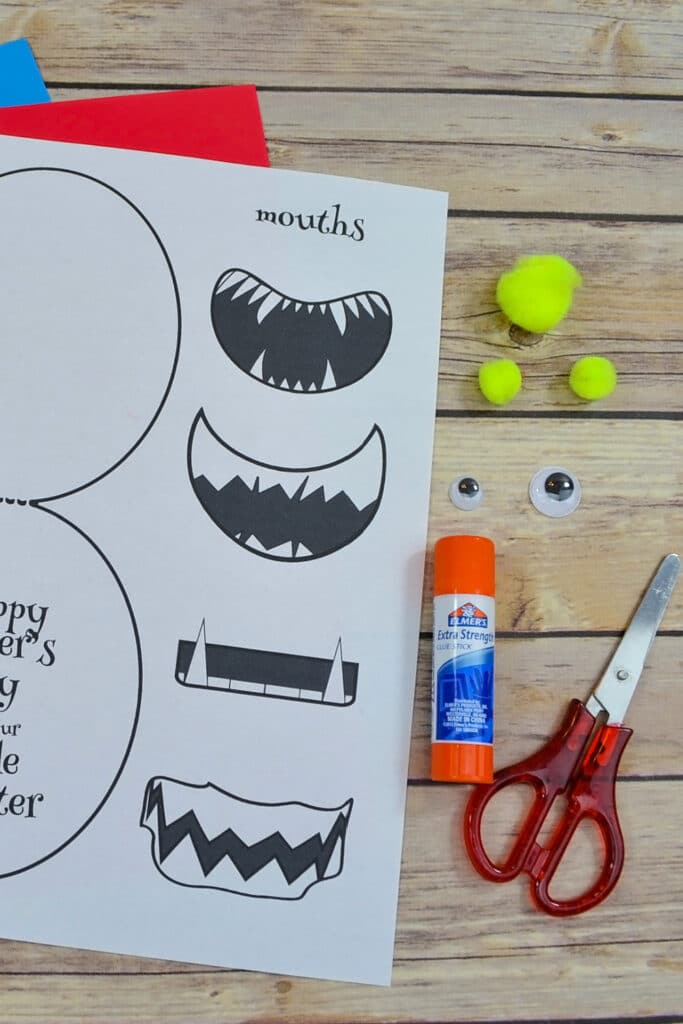 Father's Day Monster Card Supplies
All supplies can be found in your craft closet or pick them up from your local craft store.
Cardstock 2 pieces: Red and Blue
Glue stick or School Glue
How To Make Your Father's Day Monster Card Craft
Step 1 – Begin by printing out your Monster card Card Template – Click to Print.
Please note that when you open up this PDF it will contain all the templates you need. Just right-click, and select the page option you want to be printed first.
Print On:
White cardstock – 'head with print & mouths'
Red cardstock – 'head without print"
Blue cardstock – horns, ears & antenna' (or print horns on orange as pictured below)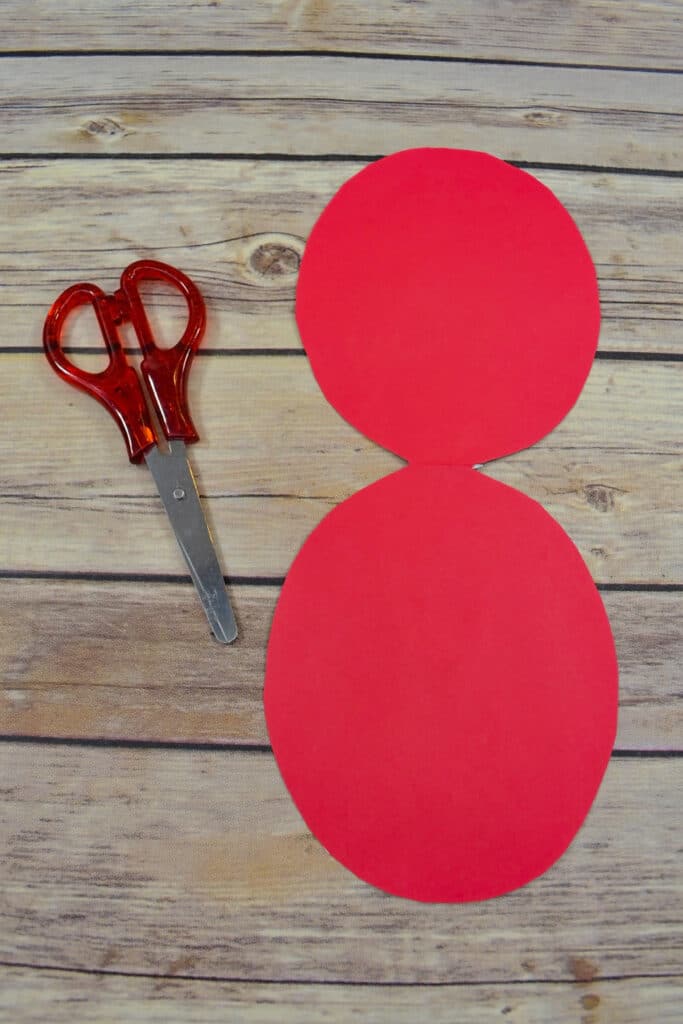 Step 2 – It is time to do some cutting.
Depending on the age of your child, they may need to lend a helping hand. 
Let your child pick out their favorite mouth, horn, ears, or antenna of choice. 
The size of the head and inside printed labeling will all be the same.
HEY! If you have more than one child, there are plenty of options. No two will be alike unless this is what they both want.
Putting it together is so fun!
It may get a little confusing if doing both at the same time and in different colors.
I do hope my little notes will make it easier to understand.
It is quite simple once everything is printed first in the colors listed above.
Step 3 – Now that every piece has been cut out, it is now time to put your Monster together.
Start by gluing the inside print head to the red cardstock head. Fold the headpiece in half so the inside is white, and the outside is red.
If using a glue stick, you can move on to the next step quite quickly.
If using school clue, you will need to wait until the inside is completely dry.
Otherwise, your card will be glued shut.
That may cause a few tears in the process. This we all want to avoid.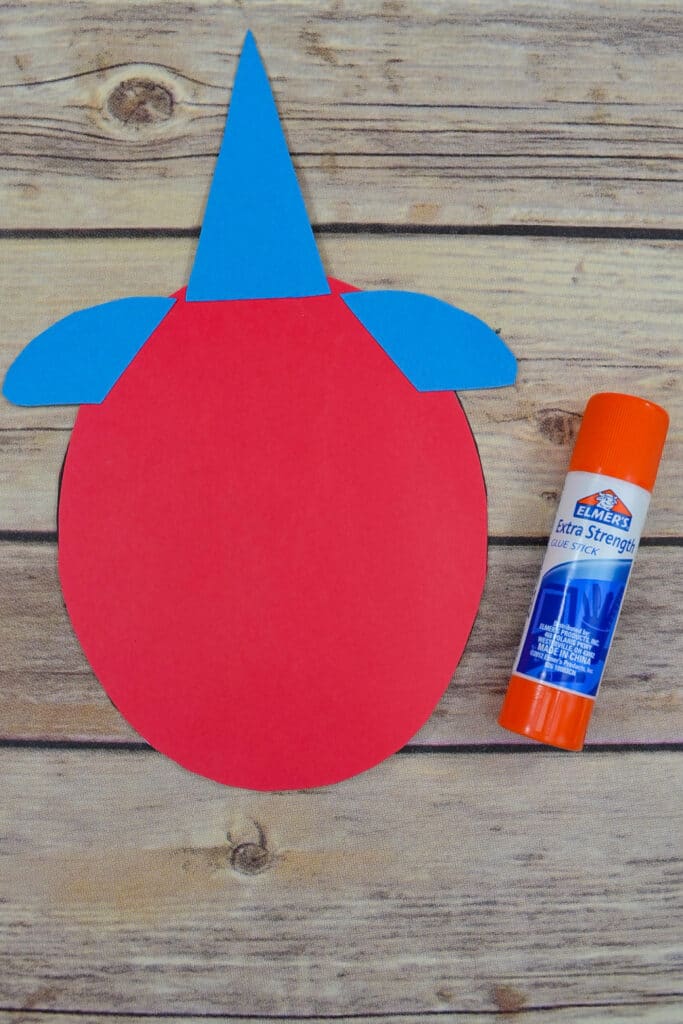 Step 4 – Glue on the mouth, ears, antenna, and horns onto the back or front of the card, whichever you prefer.
Warning, Don't look NOW – MONSTER BELOW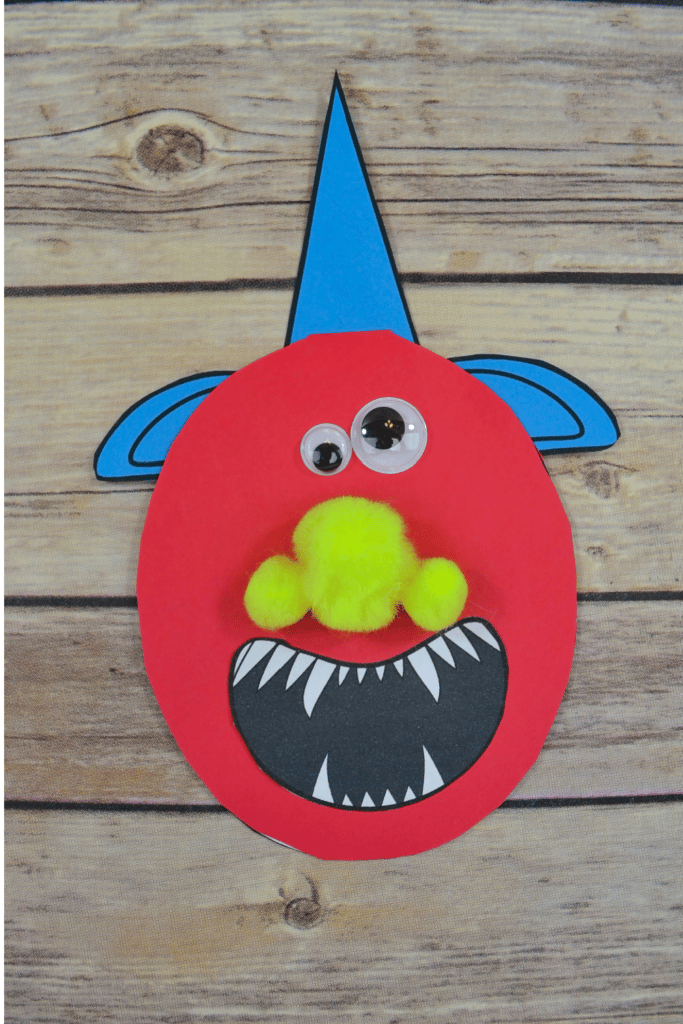 Step 5 – This is the step in which your Monster card comes to life.
The really scary cool part.
Now it is time to attach a pompom or a few together for the nose & google eyes.
Let your kids make their monster cards on their own. 
If you have extra horns, antennae, and ears from previously printed pages, they can create a monster with many horns or ears.
You're all done! Dad will treasure this Father's Day Monster Card Craft card because it was made with love!
I am going with the idea that this card is just stinking cute. I will let you all decide.
Other Fun Children's Craft Ideas
Fun Birthday Party Game – Painted Rock Outdoor Tic Tac Toe Set
Mickey Mouse Mason Jars – Perfect for Holding Treats, Pencils or Supplies
Adorable Floral Dreamcatcher Craft
Making this craft project at home is not only fun but can save you money.
No need to go out and purchase a Father's Day Monster Card Making Craft kit when you can gather your supplies from home and make it yourself.