Clean And Prepare Fresh Grapes – Keep Grapes Fresh Longer
Learn how to wash grapes. Did you know that there is a way to clean & store your grapes that will impact on how fast they stay fresh? Real food means lots of fruits and veggies – clean them naturally without chemicals to preserve the goodness A quick and easy way to wash grapes (and other fruits/vegetables)!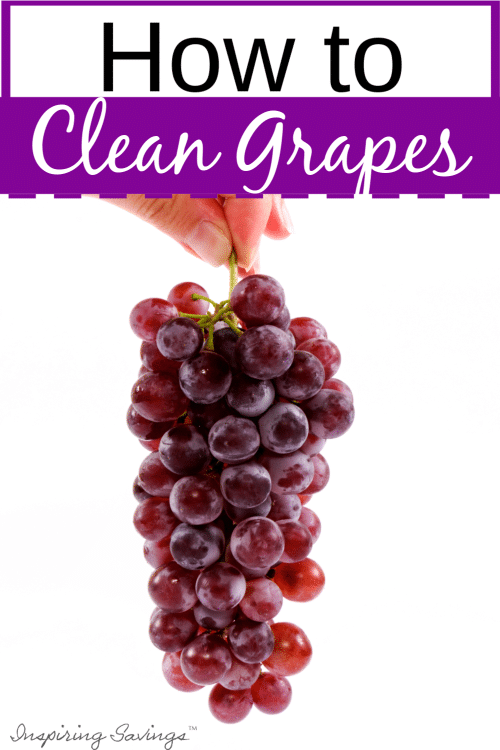 How To Clean And Prepare Fresh Grapes
Did you know that there is a way to clean & store your grapes that will have a HUGE impact on how fast they will turn? There absolutely is… In this post, you will learn how to wash your grapes.
My kids often go in phases of what fruits they enjoy that week. Some weeks, they are eating grapes a lot and then it dies down. I wanted to keep them fresher longer in preparation for their enjoyment. Wasting food is not an option in our house.
In this post, I will show you How To Clean Grapes. Buying grapes and having to toss them three to four days later is not going to save you any money. In fact, you are just throwing away money and not to mention good healthy wholesome food.

This image below shows the difference between just purchased grapes up to two weeks old and being properly cared for. You can clearly see the difference it makes. Keeping your grapes fresher longer.
Prepping Your Grapes for Storage
The most important step is getting your grapes in the refrigerator immediately upon arriving home from grocery shopping. Grapes will stay freshest when stored at temperatures between 32 and 36 degrees Fahrenheit.
If your refrigerator includes a crisper drawer, GREAT! This is where they need to be placed, Otherwise, place them in the back of your fridge where it is always a few degrees cooler.
NEXT, don't even think of cleaning your grapes until you are ready to eat them. That includes leaving them with the stem intact. Washing your grapes and pulling them from the stems will accelerate the ripening process.
Rule #1 – Leave them be. I even store them in the bag as-is from the grocery store.
MAKE SURE, that your grapes in the bag are loosely placed and not tight. The tighter the fit, the less air movement. Bacteria LOVES, cool, dark places without air. Let's not give them the opportunity to spoil our food.
How To Clean Your Grapes
No one wants to eat a dirty grape. BLAH! I have come up with a very simple and effective way to clean grapes. One way that does require a lot of work and packs a punch in terms of keeping your grapes fresher for longer.
We are all about simple and effective methods. They always say; "work smarter, not harder." 100% agree with this statement.
What you will need:
Two simple ingredients.
One Gallon of Cold Water
Ready!
First, soak them in a bowl (with stems on) in roughly one gallon of very cold water and add in a 1/4 cup of white distilled vinegar. Not sure how this equation would work for smaller bunches. I do use one of my bigger mixing bowls to soak bunches of grapes all at once.
We eat grapes by the handfuls in our house, so cleaning them all at once works for us. I let them soak for 30 to 45 minutes. Set it and forget it.
"Hey, Alexa Set a timer for 30 minutes" – Simple – DONE!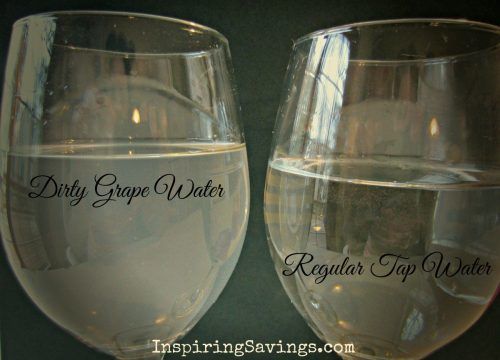 (Check out that water! Gross, right?)
And that my friends is how you Clean And Prepare Fresh Grapes.
The best part of this soaking method? There is no need to scrub those grapes individually. The amount of YUCK that is removed from the grapes is amazing. Once they are clean, place on a dry towel and let air dry, then pull them from the stems and enjoy.
I would recommend eating them within 72 hours of cleaning them. Again, once clean and de-stemmed they turn rather quickly as we have already learned.
Now it is your turn to enjoy longer-lasting fresh grapes!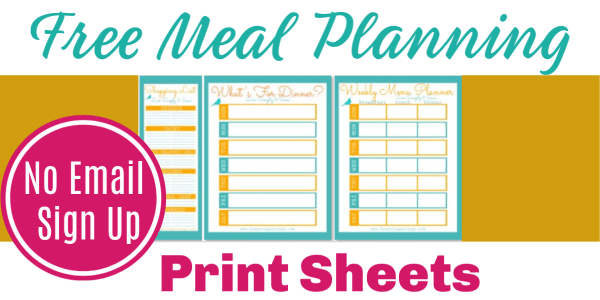 Other Smart In-The-Kitchen Articles
How To Clean Kitchen Cabinets And Degrease All Naturally
The Best Way to Store Natural Baking Soda For Other Uses