Estimated reading time: 7 minutes
Your grocery budget is one of the biggest monthly expenses you'll have (other than housing). Why then, are you spending more than you need to? Don't get trapped in food purchases that are ruining your budget. Learn how to replace these to save money and still indulge!
Food Purchases That Are Hurting Your Budget
It amazes me to think that certain everyday foods we use could be so costly when compared to their alternative counterparts.
These food purchases literally destroy your budget.
As I discovered, by using these products, I was throwing away money.
Yes, literally wasting (so to speak) money that we could be using on purchasing other food-related items.
We made the switch to save money and found out that the alternatives contain the same quality and taste and, in fact, are much healthier for my family.
In fact, now that our family has made the switch, we are loving it. I would not see it any other way.
Plus, I have also switched to a different method of tracking our grocery budget.
This new tracker that I made keeps me in check each month. No more boo-boos.
Microwave Popcorn
For a 3-count package of microwave popcorn, you can spend between $2.50 – $3.99 or $0.25 – $0.70 per ounce.
This, of course, doesn't include those extreme savers who can score a really great sale matched with coupons. 
For most of us, we can't always count on those hit-or-miss sales.
By purchasing whole kernel popcorn and making it yourself, whether old-fashioned stovetop or air-popped style cooking, you can save a ton of money.
You can also you a brown paper lunch bag, add kernels, fold it over, and place it in a microwave.
A bag of whole Kernel popcorn costs around $2.50 per 64 oz bag or $.04 an ounce.
Using kernel popcorn versus microwave popcorn has many health benefits too.
Microwave popcorn contains extra oils, flavoring, seasonings, and ingredients to prepare and preserve freshness, while the whole kernel does not.
Here are three different poppers we have owned and loved.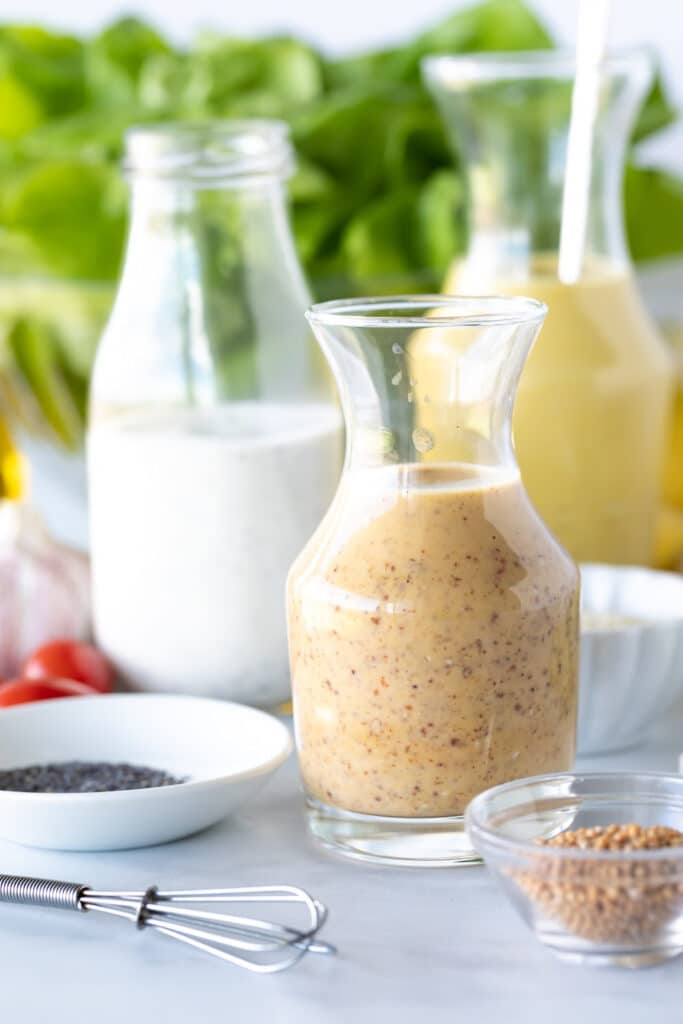 Marinades & Salad Dressings
A bottle of salad dressing costs $3.39 ($0.46 an ounce), but purchasing bulk red wine and extra virgin olive oil comes out to less than $0.24 an ounce.
I actually started making my own salad dressing during my radioactive treatment (for thyroid cancer).
You see, I was not allowed to have anything that contained iodine (which, by the way, is found in almost everything we eat). It was a tough time, but I made it through (TWICE).
I definitely learned alternative ways to cook food.
I fell in love with this balsamic salad dressing recipe and the price difference. 
Alternately, marinades fall right in line with salad dressing, but they can actually cost more.
Drink Mixes
I absolutely LOVE my iced tea drink mix, but at $3.99 – $6.99 for 12 quarts I wanted to find an alternative.
This was one of the easier food purchases I could change to stop destroying our grocery budget. 
I found 100-count tea bags of my favorite name brand for $3.50 (and $2 when on sale). I use 6 tea bags to make 2 quarts, plus sweeten with my favorite sweetener. 
You can make an average of 36 quarts of tea for almost 70% of the cost, including the cost of the sweetener.
Cheers to saving money!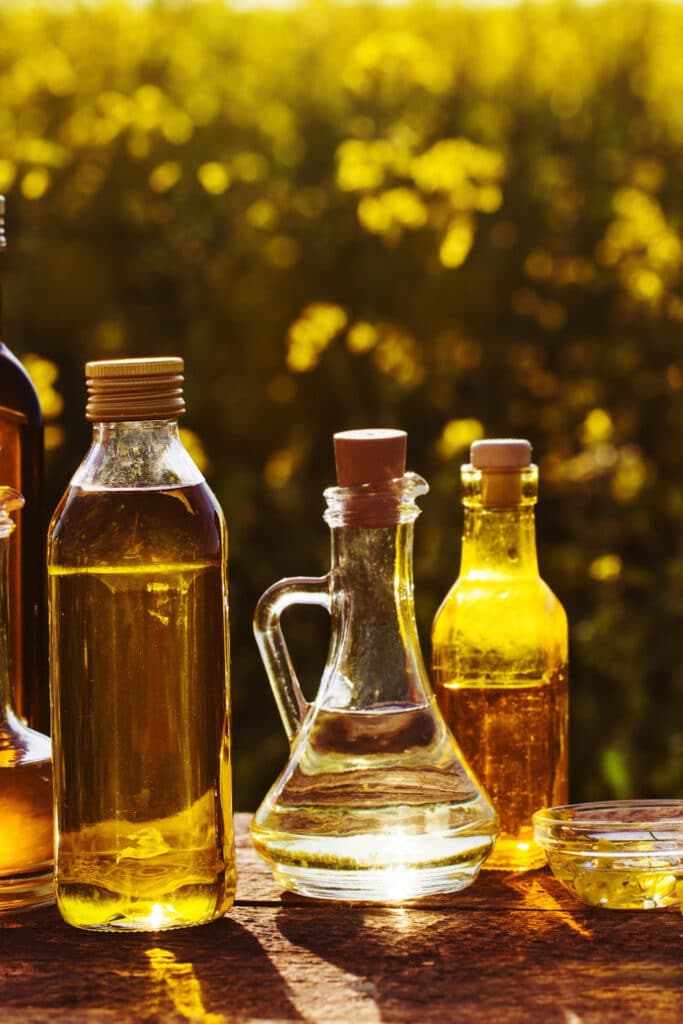 NonStick Cooking Spay
A can of cooking spray costs roughly $4.49 depending on the brand name. I never realized until I purchased my Misto oil sprayer the amount of oil actually used in a can.
Each can contain 3 oz of oil, propellant, and air. So, think about paying $4.49 for only 3 oz of oil.
Yes, there is a little upfront cost to saving more money, but not much.
I found my Misto on Amazon. 
The Misto is easy to use – fill it 1/3 up with oil, pump 10 times, and spray on the pan. It's a great way to further reduce the waste we send to the landfill and save a few bucks!  
Plus, it also helps to control the oil I use while cooking, so I am actually using less of it.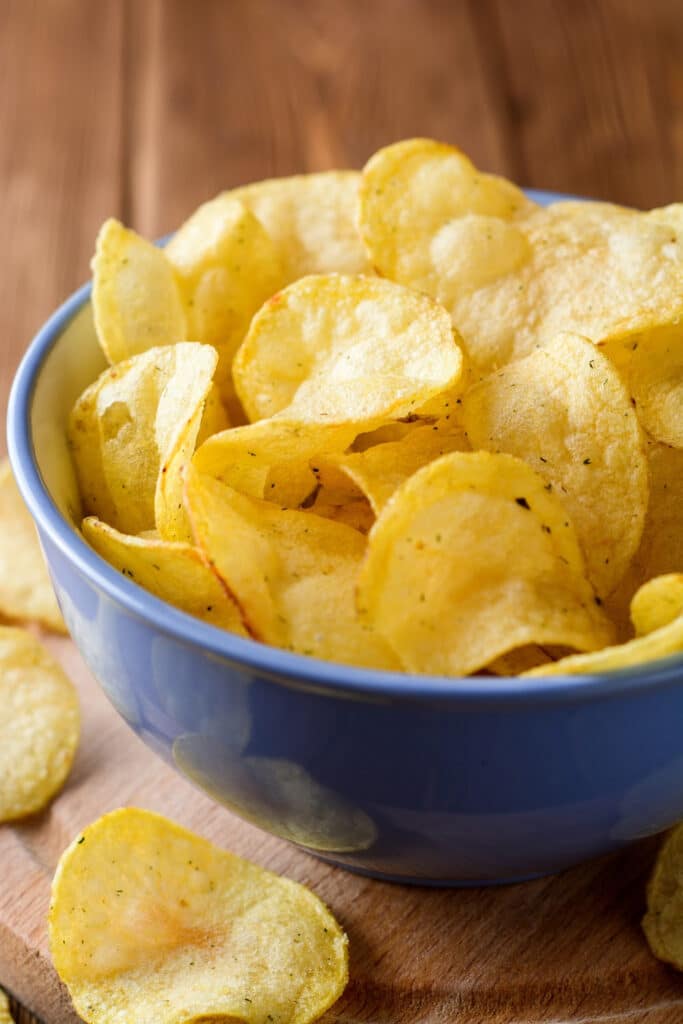 Snacks, Cookies, & Sodas
These items can be found in our house, but are now within limits.
Snack foods & soda can add a hefty sum to your check-out bill, not including those empty calories you will consume.
Limit yourself and your family to purchasing one temptation per trip. Have a sweet tooth?
Buy the fun-sized items and have just one.
Save yourself some money and calories.
Food purchases like these are often the hardest to stop, but you can even train yourself to make your own homemade versions for lower cost and lower calories.
Coffee
The coffee craze is filled with the convenience of using k-cups. First, there's the cost of the machine.
These machines are not cheap. In fact, the least expensive Keurig coffee maker is $100, which seems fairly typical. You can purchase traditional drip coffee for as low as $15.
According to time.com "K-Cups versus ground coffee, showed that the per-cup cost was 66¢ versus 28¢, respectively.
If you make three cups a day, 365 days a year, that adds up to around $723 spent on K-Cups, versus $307 for regular coffee brewers.
So you'd easily save $400 a year by going the old-fashioned route". Which is pretty incredible if you think about it.
If you are looking for more convenience, you can make prep your coffee the night before and set an alarm to brew (which more makers have), and wake up to a freshly brewed cup of joe.
There are many food purchases like these that are made for convenience.  
Learning to take the time to create your own versions using less expensive products will help your budget, but most likely, your health will be affected in a great way.
Which food purchases are destroying your budget? Leave us a comment below. We would love to hear from you.
More Grocery Savings Tips:
Unexpected Places to Help You Find the Best Food Deals
Meal Planning 101 – With Printable
How Much Should I Really Be Spending On Groceries?