Estimated reading time: 7 minutes
Are your kids driving you crazy because they're bored? Giving them some simple and fun activities to occupy their time can give you time to get things done. Keep Your Kids Busy at home. We love happy & active kids.
Fun Activities to Keep Your Kids Busy
No More "I am bored" Statements.
School's out for the summer. And our kids are cooped up at home and likely bored, with nowhere to go.
"Nowhere to go," however, doesn't have to mean "nothing to do." Your kids may be stuck at home, but there are plenty of activities that can help them stave off boredom and make them productive at the same time.
These activities don't have to cost you an arm and a leg. By keeping it simple will allow you to keep them active. On the plus side, they could even help you save money by helping you out.
SHHHHHH….we won't let your secret get out.
Have Them Help With Chores
Doing chores may not be your kid's idea of fun at home, but they have to help around the house sooner or later. Why not use all the downtime to get them started? Using a chores app for kids, you can assign them a variety of tasks quite easily.
Keep in mind, however, that you should always take their age into account when assigning chores. Here is a list of age-appropriate chores to serve as a general guide.
Chore Ideas can last longer than five minutes
Remember to give your kids goals. It will help them keep productive. My older kids like using a checklist. They can see how much more they have to do and what they have already completed.
For 2 to 3-year-olds:
Assist in making their bed
Put their laundry in the laundry basket
Pick up their toys and return them to their shelves/boxes
For 4 to 5-year-olds:
Feed and water pets
Fold towels
Dust or wipe surfaces with supervision
Carry groceries
Sort laundry
Set and clear the table with supervision
Match socks
Clean their room with supervision
Help wash the car with supervision
For 6 to 8-year-olds:
Fold fresh laundry
Sweep the floor
Water the plants
Empty indoor garbage cans
Get the mail
Wipe bathroom and kitchen sink
Answer the phone with supervision
Help prepare meals
For 9 to 12-year-olds:
Clean their bedroom by themselves
Load and unload the dishwasher
Take out the trash for pick-up
Rake the yard
Wash windows
Make easy-to-prepare meals
Walk the dog
Change bed sheets
Clean the bathroom and kitchen with supervision
For teenagers 13 and up:
Vacuum individual rooms
Prepare full meals without supervision
Babysit younger siblings
Do the laundry
Mow the lawn
Change light bulbs
Mop floors
Wash the car
Clean their rooms
Remember, the chores listed above merely suggest what children at given ages are generally capable of doing.
It's up to you to decide whether you'll have your kids do more or fewer of the tasks.
While chores can get a bit tedious, you can actually make them more fun, especially for the little ones. You and your four-year-old daughter will definitely get a kick out of singing along to nursery rhymes or her favorite Disney songs while dusting and wiping surfaces or cleaning her room!
For older kids who do more complex tasks, an allowance for the chores they accomplish would be a good tool for motivating them. Some parents may frown upon the idea of a financial reward system, but an allowance for doing chores is an excellent way of teaching them a thing or two about money.
Here is a great craft you can do with your kiddos. You can make these chores magnets to help structure their tasks.
Get Those Creative Juices Flowing
Being away from school allows kids to get their creativity going at full speed.
They can use the time to learn how to paint or draw, for starters. Break out the crayons, play-dough, colored pencils, paintbrushes, and the rest of your art supplies, and see if you have a Picasso in your family.
Do you have a piano or guitar at home? If so, then musical lessons are in order. It would be incredibly cool to see them blow classmates and teachers away with their newfound instrumental abilities once school reopens.
If your child is interested in something more technical, like taking photos, then teach him or her the ropes of photography. Who knows, your child might be a natural behind the camera.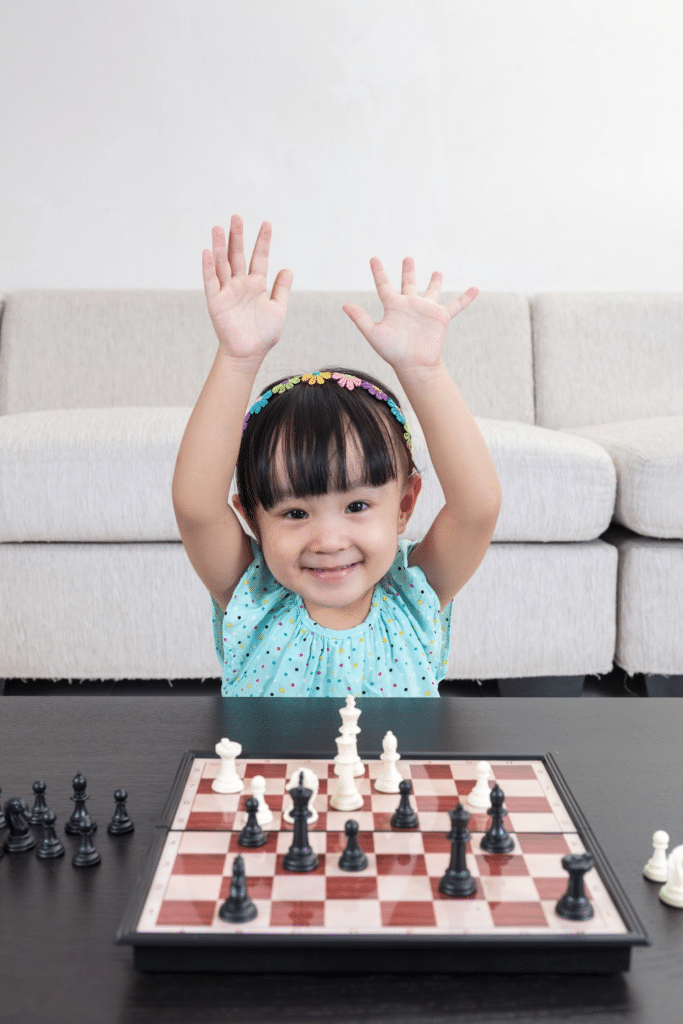 Play Board Games with Them
Sure, your kids are pretty good with video games, but have they ever tried playing, say, Snakes and Ladders?
What about Scrabble? Or Monopoly, for that matter?
Playing board games brings a lot of benefits. Besides helping with brain and language development and sharpening their focus, board games can also teach them about patience, teamwork, and, most importantly, winning and losing gracefully.
So, if you have board games at home that haven't been touched for years, it's time to dust them off and introduce your kids to a whole new world of fun!
Some of our new favorites
Keep Them Physically Active
The worst thing that can happen to your kids while they're stuck at home is to stay sedentary and do nothing but stare at their screens the entire time.
Kids need to be physically active during the lockdown to channel all their energy, and it's up to you to provide activities that will get them off that couch and exercise.
If your home has a backyard, then you have the perfect place to get your kids moving. Something as simple as playing catch is already good exercise.
Get a trampoline out there (if you haven't already) and watch your kids jump up and down to their hearts' content. If you want to give your older kids something more challenging, setting up an obstacle course that runs all over your property would be awesome!
Trying our Pokeman Go!
Or, you can just pump up the volume on your stereo and get them dancing for as long as they want!
There's no shortage of current dance hits they can dance to, although there's no harm in getting them to boogie to some of the disco tunes you grew up with.
These are just some of the many activities that will keep your kids busy while schools are closed. Hopefully, your kids will have lots of fun doing them all.
Check out Local and Regional Outdoor Activities
Thinking of fun outdoor activities for your child doesn't need to extend beyond going out of state. In fact, you may find some fun new outdoor adventures.
Recently we took adventures visiting a local Animal Land Safari and Mining for quartz for an afternoon. All adventures were new to us and very close to home.
Can't find ideas? Search out deal sites; like Living Social. You may just find a local business you never heard of. Don't forget to ask your friends.
Do you have any suggestions on how to Keep Your Kids Busy At Home? We love to hear how you are keeping them active & happy.
Leave us a comment below.
Great Craft Ideas to Keep Your Kids Busy
Edible Play Dough – Easy, FUN & Yummy!
Homemade Flubber Slime for Kids
Painted Rock Outdoor Tic Tac Toe Set
Paper Cup Hanging Seedling Planter