Estimated reading time: 3 minutes
Time to get your yard back in order and re-mulch. Lowes and Home Depot are offering one of my favorite sales of the year. Save on Mulch!
Save on Garden Bed Mulch – Just $2.00 a Bag
As the weather gets warm, we are seeking to get outside more. And outside chores are great when the weather is nice. Have you been thinking about doing a little yard work to get ready for the weekend?
How about refreshing the flower beds and planters this week?
I say go for it!!
But let's save some money and get our mulch for the best possible price?
Both Lowes and Home Depot offer the best price deal on Mulch for your garden beds. See all about their sales below.
Benefits of Mulch
The most common benefits of mulch are available with any type of mulch.
Weed Reduction: Mulch blocks the light some weed seeds need to germinate. It also impairs the growth of the weeds that do sprout. Some mulch includes an herbicide for additional weed control.
Moisture Retention: Mulch reduces moisture loss from evaporation.
Erosion Control: Mulch helps hold the soil in place.
Soil Insulation: Mulch protects root systems from temperature extremes.
Beautification: Mulch ties together the look of different parts of your landscape.
You can read more here about why you should be mulching in the springtime.
More About This Sale – Best Price on Mulch
PLEASE NOTE: You can expect to find great sales during Memorial Day, Labor Day, 4th of July, their "Spring Black Friday" sale & Labor Day.
Find more details below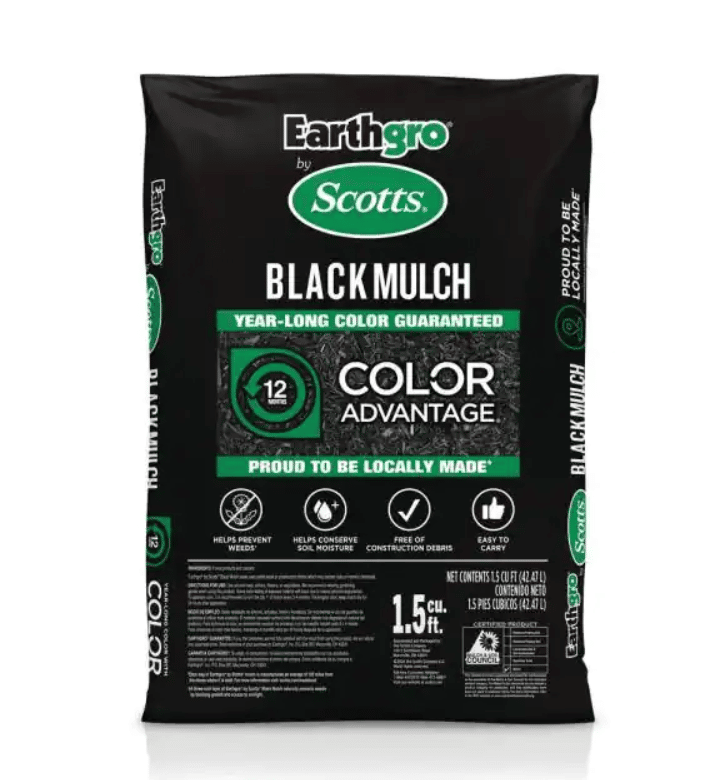 Lowes Mulch Sale
Lowe's.com is offering a nice sale with some exceptional savings!
Right now on the Lowe's.com site or in-store, you can get mulch for $2.00 (Was $4.98).
Scott's Nature's Scape Mulch, 1.5 cubic feet – $2.00 /per bag
Color Availability – Dark Brown, Black & Red
The sale ends – Ends May 31, 2023
Home Depot Mulch Sale
Home Depot is offering the same competitive price on mulch.
You can shop online or in-store. Get Mulch for just $2.00 each (Reg $3.97).
Vigoro Premium Mulch, 2 cubic feet – $2.00/per bag
Comes in three colors: Black, Brown & Red.
The Sale Ends – Ends 5/31/2023
Time to get stocked up on this Home Depot Mulch Sale – CLICK HERE TO GET STARTED.
If you utilize mulch in your gardens, flower beds, and other areas throughout your property, this is the time of year when you're getting ready to replace the material.
This is one of my favorite sales.
Time to stock up and spruce up your yard.
I just love it when I see this kind of promotion. Because you know that summer is right around the corner. Order online and pick this up today at your local store for free!
Please Note: Before you make a special trip to your Lowe's or Home Depot store, you may want to check your local ad online and/or call your local store to be sure they are indeed offering up these sale items.
Read More from Inspiring Savings