Looking for a list of all the most current Catalina Promotions at Hannaford. Well you got it. Come check out your latest future promotion offers here.
Hannaford Catalina Promotions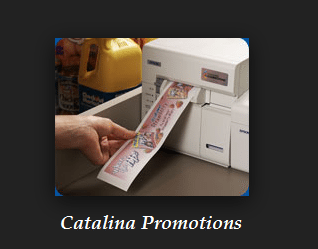 Here is the new staring list of Catalina Promotions at Hannaford.  If you happen to stumble upon any that I haven't listed, please let me know and I will update.
Catalina Coupons are coupons that print out of the Catalina machine at participating stores. This Catalina coupons can be used on your next shopping order (OYNO).
Catalina Promotions are deals that require a certain dollar amount to be purchased or quantity of products to be purchased. Once you have met those qualifications, a Catalina coupon will print at time of checkout, for a certain amount off your next purchase. This coupon offer can typically be used to purchase anything in the store, however, sometimes these promotions require they be used toward a specific brand or product.
Here are the current Hannaford Catalina Deals
Frozen Food Month Promotion
3/4 – 3/31/18
Purchase $10 in participating Frozen Food Month products and SAVE $3 INSTANTLY.
Download full list of products (PDF)
Gift Card Savings
3/18 – 3/31/18
Get $5 OFF your next grocery purchase when you spend $25 or more on these participating gift cards!*
*Offer valid on Buffalo Wild Wings, Disney Gift Card, Dominos®, Fandango®, L.L. Bean, Panera Bread®, Regal Entertainment Group®, Ruby Tuesday and Xbox gift cards only. While supplies last. Subject to availability. See gift cards for terms, conditions, and (if applicable) fees. All trademarks are property of their respective owners. Product may not be available in all stores. No rain checks. Limit 1 coupon per transaction. The gift cards featured are not sponsors of/or otherwise affiliated with Hannaford.
Spring Cleaning Promotion
3/4 – 3/31/18
Save 10% today on participating products when you buy 3 or more!
Look for tags on participating products. Save up to $5 per transaction. Limit one reward per transaction. Download full list of products (PDF)
Please Note: If your catalina coupons do not print, the best thing to do it to contact Catalina Marketing. Telephone: 1-888-826-8766 or via email ncsc@catalinamarketing.com.
You can also read this article to learn more about Catalina Marketing and why so often the coupons may not print at checkout.